Avatar, M3GAN, And A Man Called Otto Kicked The January Box Office Off With A Bang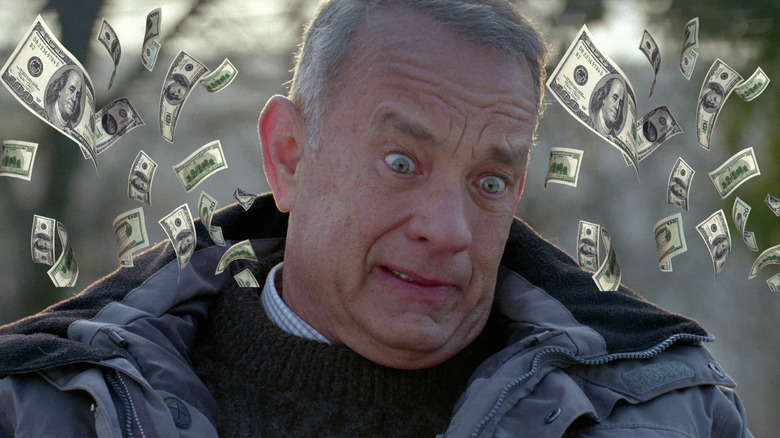 Sony Pictures
January has, historically, been a pretty bad month for the box office, even in the best of times. It was often used as a dumping ground for studios to release typically terrible movies, so expectations have usually been pretty low in the New Year. But this first weekend of new releases in 2023 gave us plenty of reason to be optimistic. 
Yes, "Avatar: The Way of Water" led the way once again, topping the charts for the fourth weekend in a row and adding another $45 million to its total and sailing past the $1.7 billion mark worldwide. More importantly, James Cameron's blockbuster sequel dropped just 33.2% week-to-week and is holding like gangbusters. It's here to help prop up a usually bad month. Fortunately, though, a pair of new releases in the form of Universal's "M3GAN" and Sony's "A Man Called Otto" both did far better than expected. Let's dig into the numbers, shall we?
"M3GAN," directed by Gerard Johnstone and produced by horror master James Wan, did well on making a sci-fi thriller for the TikTok generation, taking in a stunningly good $30.2 million, per Box Office Mojo. Heading into the weekend, estimates had it taking in $20 million on the top end. All of this against a mere $12 million budget? Blumhouse does it again! Expect a sequel to be formally announced any day now.
Meanwhile, "Puss in Boots: The Last Wish" rounded out the top three, and in its third week, took in $13.1 million. That is exceptional, as it marks just a 22% drop from the previous week. But the big thing is that the movie is now available on premium VOD, but audiences are still choosing to head to the theater. It sits at $197 million worldwide and will cross $200 million any day now. With a $90 million budget, this one should do well for Universal.
A Man Called Otto expands and succeeds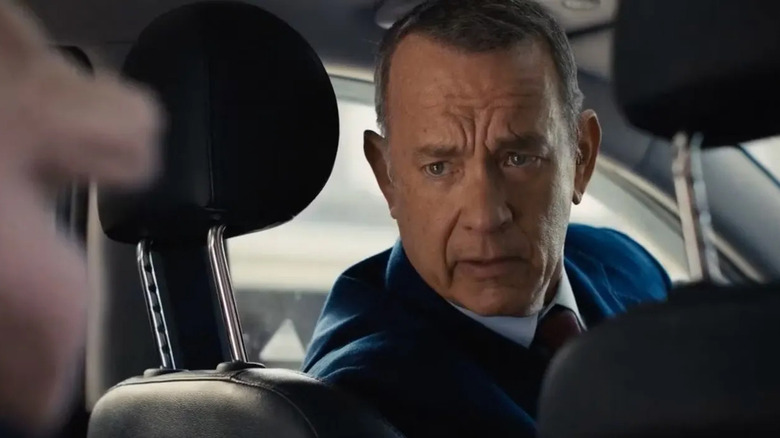 Sony Pictures
In 2022, adult-friendly original movies suffered greatly at the box office, with original horror pretty much ranking as the only place where original movies could survive. At least theatrically. But Sony bet on Tom Hanks in "A Man Called Otto," a remake of a Swedish film of the same name (read our review here). And that bet is paying off! It opened in just a few theaters last week and expanded into 637 this weekend. Well, audiences are turning up as it made $4.2 million, making for a stellar $6,593 per-screen average – with only "M3GAN" and "Avatar" doing better on that stat line.
Sony opting to not go with a wide release on this one right away may well be paying off. A24, similarly, succeeded with "Everything Everywhere All at Once" last year by doing a similar rollout. "Otto" will expand wide this upcoming weekend, with Sony hoping good word of mouth can carry this one the distance. Marketing may well have played a key role here. Many adult-oriented originals last year simply didn't find their audience. I can anecdotally tell you that I've seen much more marketing for this movie as of late, and it's clearly attracting attention. The movie has also earned $8.4 million internationally so for, with $12.6 million total to its name up to this point. With a $50 million budget, director Marc Forster's flick still has a long way to go – but it absolutely has a shot, and the early numbers are very encouraging.
Looking ahead, we've got the action flick "Plane," the Warner Bros.' "House Party" remake, and "The Devil Conspiracy" opening up this weekend. You can check out the full list of the top ten movies this weekend for yourself below.
Top ten movies at the box office January 6 – 8, 2023.
1. "Avatar: The Way of Water" – $45 million
2. "M3GAN" – $30.2 million
3. "Puss in Boots: The Last Wish" – $13.1 million
4. "A Man Called Otto" – $4.2 million
5. "Black Panther: Wakanda Forever" – $3.39 million
6. "Whitney Houston: I Wanna Dance With Somebody" – $2.4 million
7. "The Whale" – $1.54 million
8. "Babylon" – $1.43 million
9. "Violent Night" – $741,000
10. "The Menu" – $713,000