M3GAN 2 Is Officially Happening, With All Surviving Characters Returning In 2025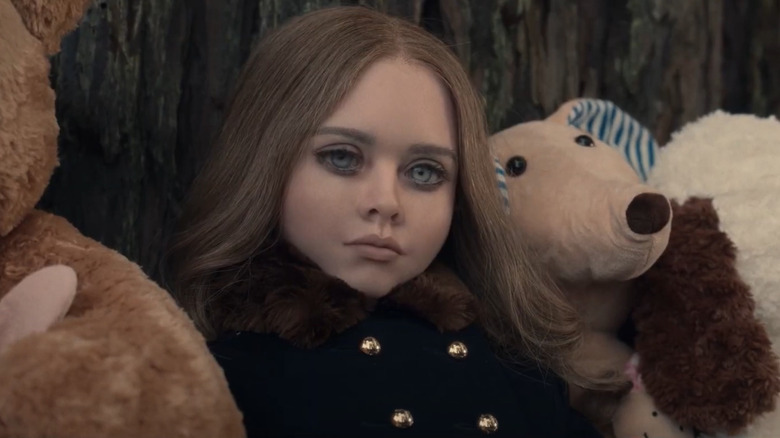 Universal Pictures
This post contains mild spoilers for "M3GAN."
Attention all besties! A sequel to "M3GAN" is officially in the works, even if it'll be a while before it hits screens. Officially titled "M3GAN 2.0," the film has been greenlit by Universal Pictures and will once again be produced by Blumhouse and Atomic Monster. Allison Williams and Violet McGraw, the final girls at the center of the doll's reign of terror, will return, as will screenwriter Akela Cooper.
However, one name that is uncertain to return is Gerard Johnstone. The director was not mentioned in a release sent to press, but The Hollywood Reporter claims that producers are planning to conduct negotiations for him to come back. It would be a bit of a downer if he didn't -– after all, his experience in horror-comedy arguably helped make "M3GAN" the cultural phenomenon it has become. That being said, if a deal isn't struck, perhaps the rising Cooper could take a crack at getting behind the camera. The original film is just as much her story as it is Johnstone's.
Anyways, it's still unclear what exactly "M3GAN 2.0" will be about. However, the ending did give a pretty significant clue. We won't divulge specifics here, but if you've seen the film, check out our analysis of the ending and what exactly it hinted at for the future. Trust us, regardless of rating, it's already shaping up to be wild.
The power of understanding your audience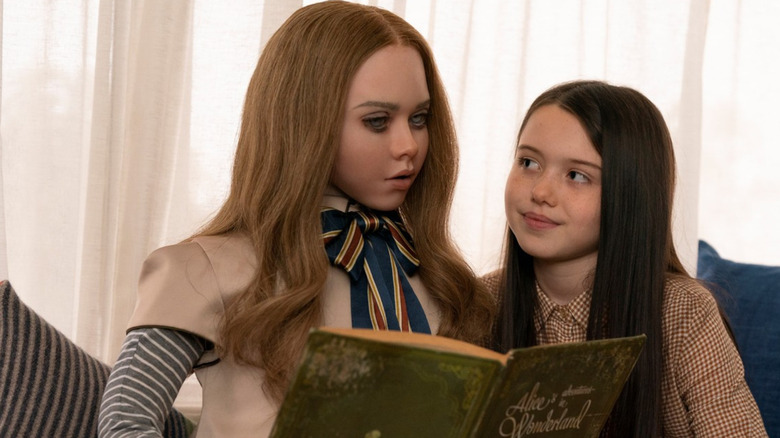 Universal Pictures
It's hard not to read this news of a sequel to "M3GAN" and not attribute it to its outlandish advertising campaign. Universal leaned hard into the film's inherent campiness, operating the movie's Twitter page like a stan account and sending out dancers into New York City to recreate her now-famous dance. It was topical, but not in a way that seemed like out-of-touch advertising executives were mimicking what they thought teenage to 20-something Internet users sounded like. In an age where it seems like every movie is getting under-marketed, "M3GAN" advertised itself hard, and yet, it never seemed overbearing because of its own self-awareness.
Arguably, that cheeky self-awareness have led to more and more people embracing the film. "M3GAN" grossed over $30 million in its opening weekend, which means it quickly made two-and-a-half times its budget over its first three days of release alone. As of right now, "M3GAN" has made $91.1 million worldwide, and it's likely going to become 2023's first $100 million grosser over the next few days. It's really no wonder, then, why a sequel would be greenlit.
Unfortunately, we'll have to wait a while for our bestie to grace us again. "M3GAN 2.0" is scheduled to be released on January 17, 2025.