History Of The World Part 2 Trailer: Mel Brooks Returns For A Star-Studded Sequel Series On Hulu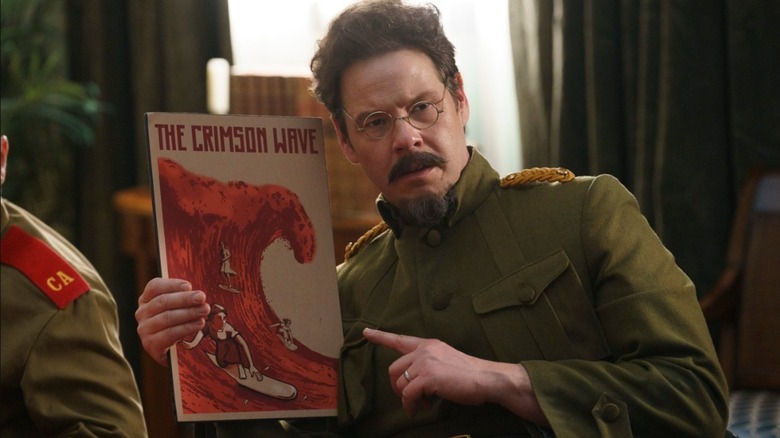 Greg Gayne/Hulu
Talk about calling your shot. Who else but comedy legend Mel Brooks would release a comedy in 1981 ironically titled "History of the World Part 1" (a tongue-in-cheek riff on the literary text "The History of the World Volume 1" written by Sir Walter Raleigh, natch), complete with a fake trailer for the sequel, despite no initial plans of actually making a Part 2? Well, maybe some things aren't quite as set in stone as they may appear, after all. Decades after the fact, Brooks is still trucking along at the ripe young age of 96(!) and, what's more, he's finally spearheading a followup series to his beloved comedy classic that's set to debut on Hulu in the coming year.
Titled (what else?) "History of the World Part 2," the series will unfold as part of "a four night event" filled with all the humor, episodic skits, and mind-bogglingly stacked cast of A-list talent that you'd expect from a Mel Brooks production. The man isn't getting any younger, so why not pull out all the stops for what's sure to be a hilarious and irreverent take on the most famous (and infamous) figures from the history books. Hulu has released a brand-new trailer for the event preceded by an adorable introduction by Brooks himself, which you can watch below.
Watch the History of the World Part 2 trailer
Take it from the man who, in his own words, brought you "The Producers," "Young Frankenstein," "Spaceballs," and "Blazing Saddles." With so many smash-hits and unforgettable contributions to the art under his belt, nobody would have blamed Mel Brooks for sailing into retirement and spending his twilight years coasting on all his well-earned success. So of course the nonagenarian decided to step up into a writing, executive producing, and starring role for "History of the World Part 2," the sequel series to his 1981 comedy that many consider a touchstone of the genre.
As those familiar with the original film know, the premise involves a series of parodies (many of them musicals) lampooning various different eras of our history — from Biblical times to the French Revolution. Back when the news for this project was first announced (as we covered here), Brooks breathlessly stated at the time that, "I can't wait to once more tell the real truth about all the phony baloney stories the world has been conned into believing are History!" Our first look at the footage certainly confirms that, as we get off-color commentary about marketing decisions to make Jesus white, Marco Polo explaining that classic kids' pool game based on his name, and a shot taken directly at Netflix — because why not!
"History of the World Part 2" stars Brooks and a veritable army of acting talent: Nick Kroll, Wanda Sykes, Ike Barinholtz, Danny DeVito, Josh Gad, Kumail Nanjiani, Seth Rogen, J.B. Smoove, Zazie Beetz, Pamela Adlon, Dove Cameron, Jay Ellis, Johnny Knoxville, Emily Ratajowski, Sarah Silverman, Taika Waititi, and more. Look for the series to debut on Hulu over the course of four nights starting on March 6, 2023.