The Black Panther: Wakanda Forever Script Has Been Released Online For All Surface Dwellers To Read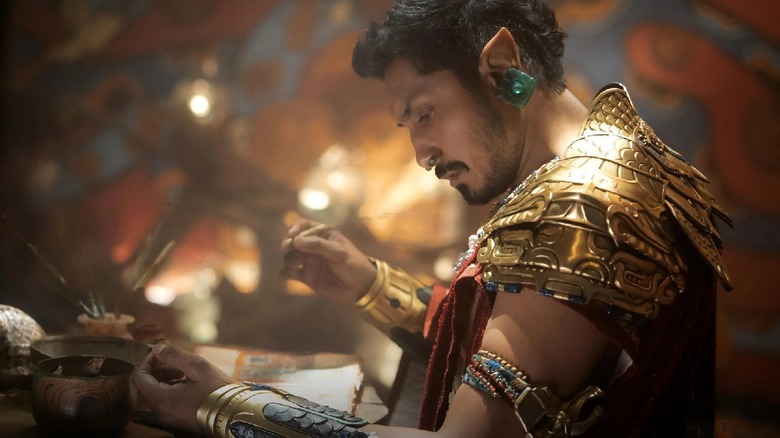 Marvel Studios
"Black Panther: Wakanda Forever" is coming to Disney+ on February 1, but you can revisit it before then in its written form. Ryan Coogler and Joe Robert Cole's screenplay has now been released online via Deadline's "Read the Screenplay" series. 
This version of the script is dated May 8, 2021, a few weeks before "Wakanda Forever" began filming. The screenplay has been pared down to match what ended up on screen, with some lines crossed out and deleted scenes omitted, but it's still an insightful read that offers unspoken character details in between the dialogue. 
It's also interesting to see where choices were made to edit out certain lines in order to keep the story streamlined and stay true to the characters. For example, in the original script Queen Ramonda (Angela Bassett) contacts Namor (Tenoch Huerta Mejía) after Shuri (Letitia Wright) is kidnapped and demands to know why they were attacked. In the final cut of the movie that question is omitted, and instead the first thing she asks is: "Is my daughter alive?"
Click here to read the script, under its working title "Summer Break." (If you're a surface dweller, that is; we're not sure how good the Wi-Fi is in Talokan.)
The first script for Black Panther 2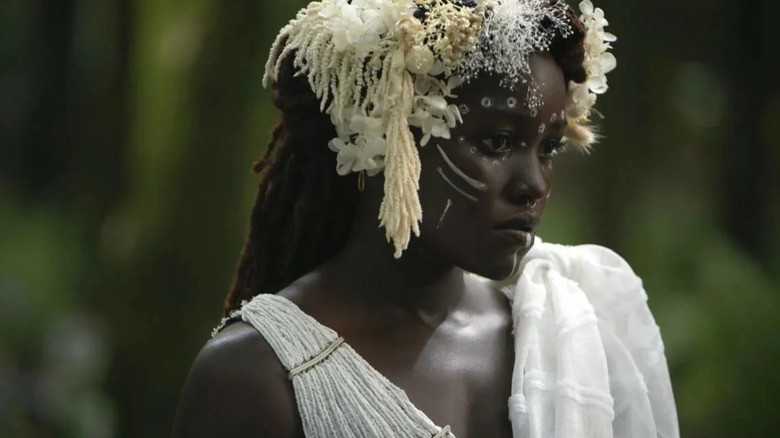 Marvel Studios
The "Black Panther: Wakanda Forever" script was actually the second to be written under the working title of "Summer Break." Director and co-writer Ryan Coogler has said that the original storyline was focused on T'Challa (Chadwick Boseman) bonding with his son, Toussaint (Divine Love Konadu-Sun), who instead ended up being revealed to Shuri by Nakia (Lupita Nyong'o) in the mid-credits scene for "Wakanda Forever." 
The original iteration of the sequel would have closely mirrored the themes of the first movie. "It was going to be a father-son story from the perspective of a father," said Coogler. "Because the first movie had been a father-son story from the perspective of the sons."
Namor was always planned as the main antagonist, but in this earlier version of the story the fight would have been more of "a three-way conflict between Wakanda, the U.S. and Talokan" — something that's evident in the lingering but somewhat incongruous presence of Valentina Allegra de Fontaine (Julia Louis-Dreyfus) and Everett Ross (Martin Freeman). The script had to be rewritten from the ground up after the death of star Chadwick Boseman because, as Coogler has explained, "The script we wrote before Chadwick passed was very much rooted in T'Challa's perspective. It was a massive movie but also simultaneously a character study that delved deeply into his psyche and situation."
Perhaps one day Coogler will be able to share that first script for his "Black Panther" sequel. But for now, we can read along with the version of "Black Panther: Wakanda Forever" that ultimately ended up on screen.
"Black Panther: Wakanda Forever" will be available on Disney+ from February 1, 2023.