Foundation Season 2 Trailer: The Second Crisis Is Here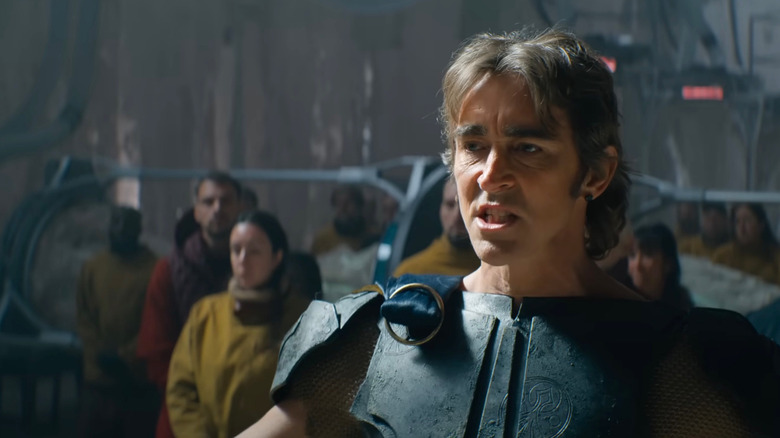 Apple TV+
"Foundation," Apple TV+'s adaptation of the epic sci-fi novels by Isaac Asimov, is one of the best-looking shows of recent years and (much like the "Dune" movie) an adaptation once considered impossible. The show follows a group of scientists challenging a galactic empire to prevent humanity's destruction by preserving all human knowledge while exploring the slow decay of the empire. 
In our review of the first season, Jacob Hall praised how the show managed to remix Asimov's writing to translate the story to the screen, calling it "more accessible, more vibrant, more action-driven, sexier, and yes, more fun in the traditional sense of the word." This is a show that stares into our doomed future, and somehow manages to be a little bit hopeful, a show where science is the one thing that can save us all.
Over a year after the release of the first season, we're finally getting the first footage of season two of "Foundation," and it is just what you'd expect.
Time for a holy war
The first season of "Foundation" ended with a big revelation, that the Foundation's true purpose was not to preserve knowledge but to create a new civilization outside of the Empire's knowledge. Meanwhile, we learned of a conspiracy to contaminate the DNA of the emperor so that none of his clones would be as pure as the original. 
Now, the trailer for season 2 focuses on what will likely be the focus of the new season: a holy war. Following Seldon's predictions, the Empire will face a crisis of religion, with leaders from all over trying to use sacred text to control the masses. And before you start worrying about the massive scope of the show getting out of hand, the showrunners have an eight-season plan already.
Season 2 will see several additions to the cast, like Isabella Laughland as a cleric evangelizing the Outer Reach for the Church of the Galactic Spirit, Kulvinder Ghir as Poly Verisof, a Hugh Cleric of the Church of the Galactic Spirit, Ben Daniels as the last general of the Empire's Superliminal Fleet and would-be conqueror of the Foundation, and more.
"Foundation" season 2 will premiere on Apple TV+ summer 2023. 
Here's the show's synopsis.
Based on Isaac Asimov's award-winning stories, the monumental adaptation of "Foundation" chronicles a band of exiles on their unprecedented journey to rebuild civilization amid the fall of the Galactic Empire. Crucial individuals transcending space and time are faced with deadly crises, shifting loyalties and complicated relationships that will ultimately determine the fate of humanity.