How The Last Of Us Was Pitched To HBO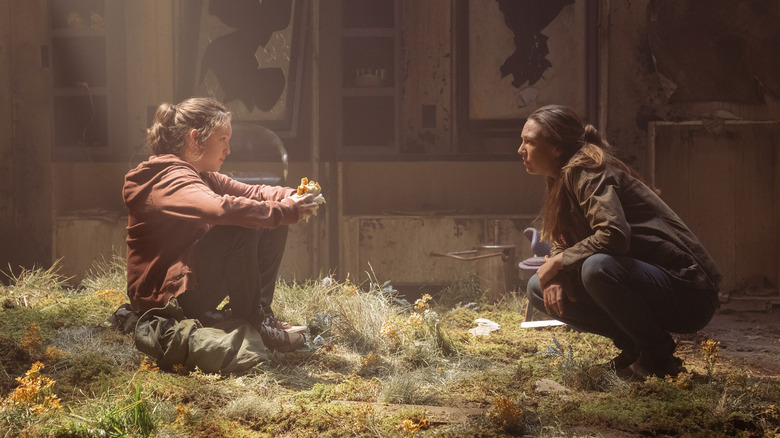 HBO
Like so many other video game adaptations before it, "The Last of Us" had a long road to traverse before the cameras finally started rolling. This might be a little hard to believe, given the immense popularity of the franchise and the fact that it basically plays out like a movie already. Sure enough, Hollywood was basically interested right off the bat, and it's not hard to understand why.
When first released in 2013, "The Last of Us" quickly became the fastest-selling game in years. It won year-end accolades from various publications and ceremonies, including multiple Game of the Year awards. Seven years later the sequel followed suit and now holds the record for most Game of the Year awards, ever. Between them, they've sold more than 37 million copies. As for the story, it's a zombie survival adventure about a man who becomes the surrogate father to an orphan girl and relearns what it means to have hope in humanity — the target audience is basically anyone with a soul
So with interest, a good story, a built-in fanbase, and a passionate creator in Neil Druckmann, it should've been smooth sailing ahead, right? Alas, the adaptation game is never so simple. Recounting the tumultuous road to The Hollywood Reporter, Druckmann recalled the early days of feeling out interest:
"One production company said, 'You guys are really good with gameplay, we'll take the story from here and refine it.' I'm like, 'They don't respect what's there. They just see it as a marketing opportunity.' "
Instead of sitting back and letting his game get gutted for parts, Druckmann got to work and started developing the movie adaptation himself.
Where the first attempt went wrong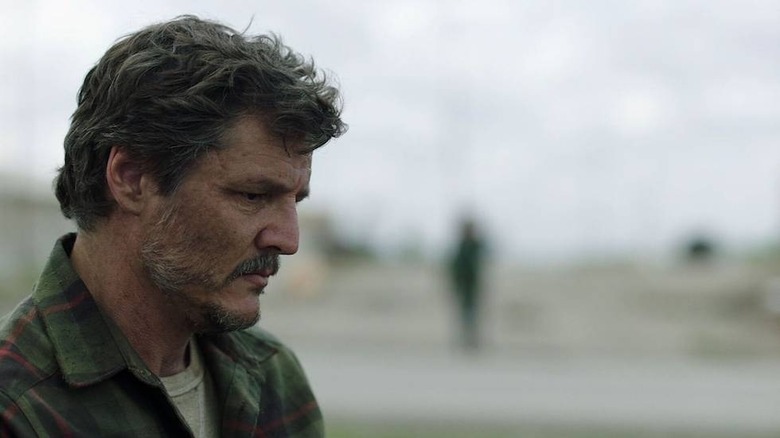 HBO
This part of the story is probably very familiar: Druckmann was penning the script for Screen Gems and Sam Raimi was attached to direct. But compressing the 15-hour game into a feature-length script was an impossible task, especially with the studio breathing down his neck and requesting more big-scale action set pieces a la "World War Z."
Joel and Ellie's adventure certainly has its fair share of huge, hulking, terrifying zombie creatures (Rat King, you will always be famous) but that's never been the point. The adaptation, much like the game, should be character-driven. The story is more about humanity than the monsters trying to snuff it out. All this to say that Druckmann wasn't exactly disappointed when the film fell through; the rights reverted back to game developer NaughtyDog, of which he could later become Co-President, and he figured that an adaptation just wasn't meant to be. Then along came Craig Mazin, the writer and showrunner behind the HBO hit limited series, "Chernobyl."
Upon seeing the chilling tale of a nuclear meltdown, with its "grounded atmospheric tension," "moral clarity" and "depiction of a struggle for survival," Druckmann finally had a vision for "The Last of Us" as a TV series. A mutual friend (actress Shannon Woodward) helped him set the meeting and just like that, Druckmann and Mazin were sitting across from one another at lunch, talking through the idea of turning "The Last of Us" into an HBO drama.
'Don't pitch plot, pitch passion.'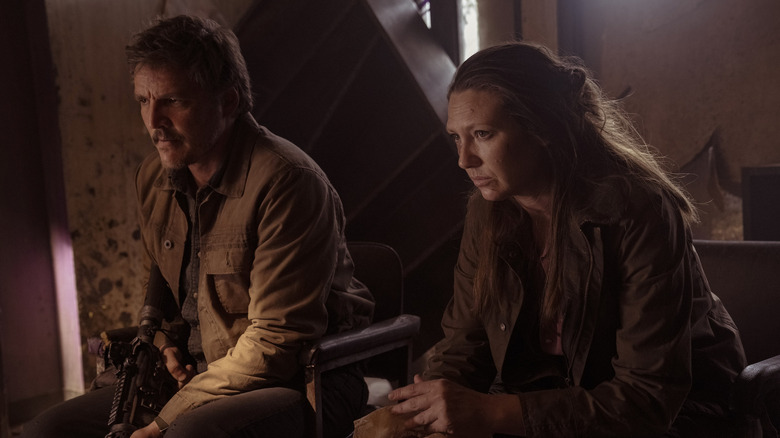 HBO
When Druckmann asked him what the process would look like, Mazin projected full confidence, claiming it would be simple: "We go across the street, I tell HBO I want this to be our next project. And we make it!" Sounds believable enough, right? After all, Mazin has just won HBO 10 Emmys and signed an overall deal with the studio. But in reality, Mazin wasn't as certain as he seemed. He told THR that he immediately emailed HBO chairman and CEO, Casey Bloys to say: "Please let me do this. Please, please, please ..."
When at last the meeting came, it was with Bloys, HBO drama head Francesca Orsi, and producer Carolyn Strauss. Druckmann assumed it would be more of the same: yet another meeting where he would explain his game to a studio executive. But instead of him going through those motions once more, it was Mazin who stepped up. By Druckman's account, "Craig just launches into the game's story from the beginning. And I'm like, 'Do I jump in?' And I'm like, 'What if I do nothing?' "
Mazin dramatically walked all of the "Last of Us" newbies through the tumultuous, heartbreaking tale: a story of surrogate father and daughter crossing paths, surviving a treacherous wasteland, and finding the hope they both desperately need to keep moving forward. He was working based on a motto that many years in the industry had hammered into his head: "Don't pitch plot, pitch passion."
The perfect partnership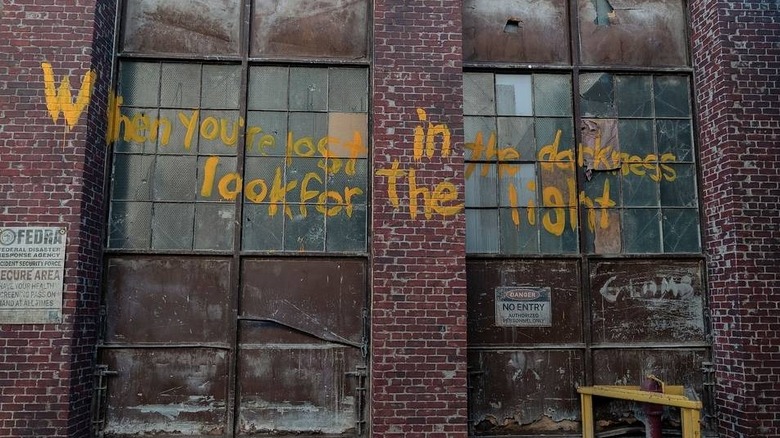 HBO
Pitch passion Mazin did and watching him do so, Druckmann understood why this attempt to adapt "The Last of Us" would be different:
"He's such a good storyteller, I was finding myself emotionally moved by a story that — for all intents and purposes — I shouldn't be moved by anymore."I realized that this is what I got wrong every other time — I didn't have the right partner."
Druckmann wasn't the only person moved by Mazin's pitch — HBO bought "The Last of Us" in the room.
"I'm not a gamer," Bloys later told THR, admitting that the last game he played was "Smurf: Rescue in Gargamel's Castle" on a ColecoVision. But that didn't matter. Sitting in the room and listening to Mazin and Druckmann's pitch, Bloys and his partners weren't overly concerned about the game itself or even the internet's constant jokes about video game adaptations being destined to fail. "I approached this as: Is it a great TV show?" Based on what the execs heard in that room, the answer was a resounding yes.
As for the final product, audiences will get the chance to decide for themselves when "The Last of Us" finally debuts to HBO on January 15, 2023.