'The Last Of Us' Movie Coming From Screen Gems And Sam Raimi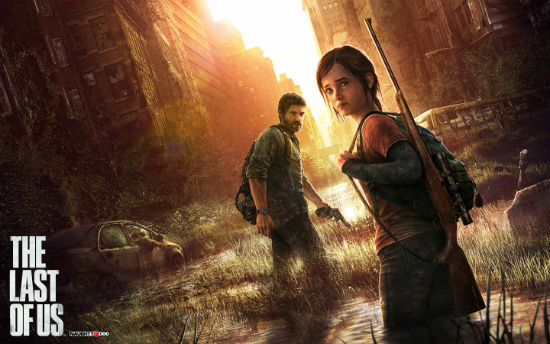 One of the biggest video games of 2013, The Last of Us, is officially getting a movie. Screen Gems has just signed to distribute a live action version of the Naughty Dog game and creative director of the game, Neil Druckmann, is writing. Sam Raimi's Ghost House Pictures will produce.
Deadline broke the news of this deal. Here's a quote from Screen Gems president Clint Culpepper:
Screen Gems' Brian Dukes and Eric Ling brought this game to my attention insisting we go after it and when I saw the quality of the storytelling, I knew the audience for this project was far greater than just the gaming community and that Neil Druckmann must write the screenplay. I am thrilled that SCEA's Riley Russell was able to get me in front of Neil and Evan Wells to plead my case. Sam and his team at Ghost House round out the perfect team to help realize Neil's vision.
The dramatic action game, which was released last summer for PlayStation 3, follows a young man named Joel who escorts an important girl named Ellie across a post-apocalyptic world filled with zombies and other unpleasantness. Think Children of Men meets The Walking Dead, with a little The Professional thrown in.
Fans of the game will be happy Druckmann is writing the script and having Sam Raimi attached is a dream too. Screen Gems distributing the film, though, isn't as big a surprise. The game was a Sony PlayStation exclusive and the parent company began to register URLs for the movie late last year. This is a production everyone knew was coming for a long time.
Here's the full press release:
Screen Gems will distribute the live action film THE LAST OF US based on the critically-acclaimed PlayStation®3 exclusive video game, developed by Naughty Dog. Neil Druckmann, the Creative Director for the game, will also write the script for the film. On behalf of Naughty Dog, the project will be produced by Co-Presidents' Evan Wells and Christophe Balestra, as well as Creative Director Neil Druckmann and Game Director Bruce Straley, along with Sam Raimi via their Ghost House Pictures banner.Clint Culpepper, Screen Gems' President, stated, "Screen Gems' Brian Dukes and Eric Ling brought this game to my attention insisting we go after it. When I saw the quality of the storytelling, I knew the audience for this project was far greater than just the gaming community and that Neil Druckmann must write the screenplay. I am thrilled that SCEA's Riley Russell was able to get me in front of Neil and Evan Wells to plead my case. And Sam and his team at Ghost House round out the perfect team to help realize Neil's vision.""Our partnership with Sam Raimi, Ghost House Pictures, and Screen Gems to develop a film based on The Last of Us universe is a perfect fit," said Evan Wells, Naughty Dog's Co-President. "Since our game released last June, we've talked with many companies about making a film, but we couldn't have found better partners who share our creative vision and high standards. We look forward to collaborating with Sam, his team, and Screen Gems, to make a movie that will thrill fans of The Last of Us and general audiences worldwide."The rich and visceral story of The Last of Us, which was released in June of 2013, follows hardened survivor, Joel, and Ellie, a young and capable girl, on their journey through a radically transformed world. Set twenty years after an infectious pandemic spread by the cordyceps virus ravaged the course of humanity, these two people, who were brought together by chance, must make life-altering decisions in order to survive. The Last of Us explores themes of survival, loyalty, love, and redemption in an emotionally charged expedition across a post-epidemic United States. The Last of Us has received worldwide recognition for its innovation in storytelling and gameplay, garnering over 200 global Game of the Year awards from notable outlets such as USA Today, E! Online, Yahoo!, and IGN.  The post-apocalyptic video game also took home 10 wins at this year's Academy of Interactive Arts & Sciences D.I.C.E. Awards – including Game of the Year, Outstanding Innovation in Gaming and Character Performance. Additionally, The Last of Us also won a Writers Guild of America award for "Outstanding Achievement in Writing for Video Games" and leads nominations for the British Academy of Film and Television Video Game (BAFTA) Awards with 10. In addition to The Last of US, Naughty Dog recently released their first-ever story expansion, The Last of US: Left Behind, a prologue to the game's single player campaign available exclusively for the PS3™ system.  For more information about The Last of Us and Left Behind, visit the PlayStation blog or the official game sitehttp://www.thelastofus.com