Star Wars: The Bad Batch Season 2 Review: Clone Force 99 Grows Up A Little
To be a clone soldier is to have an unlucky station in life throughout the "Star Wars" franchise. Bred and conditioned for military servitude, the clone troopers (voiced by Dee Bradley Baker), known as Clone Force 99 aka the Bad Batch, don't really know a galaxy without war. As the Republic morphed into the Empire, the clone troopers confront a more precarious and expendable position in the galaxy as conscripted stormtroopers usurp their military roles. Even clones loyal to Emperor Palpatine don't get the best treatment. This slams in full force in season 2 of the "Star Wars: The Bad Batch" CGI cartoon (created by Dave Filoni, with Jennifer Corbett as head writer), the follow-up to "Star Wars: The Clone Wars" animated series.
Being AWOL clones with mutations and specialized abilities (unlike "reg" clones), the titular Bad Batch siblings face the growing tyranny of the Empire. After they survived the latter's orbital bombing of Tipoca City, squad leader Hunter, Tech, Wrecker, and Omega (Michelle Ang) have broken off ties with their sharpshooting brother, Crosshair, who is on his own journey serving the Empire. Living hand to mouth, the Bad Batchers are pulling mercenary gigs for the Trandoshian Cid (Rhea Perlman). 
Season 2 goes more episodic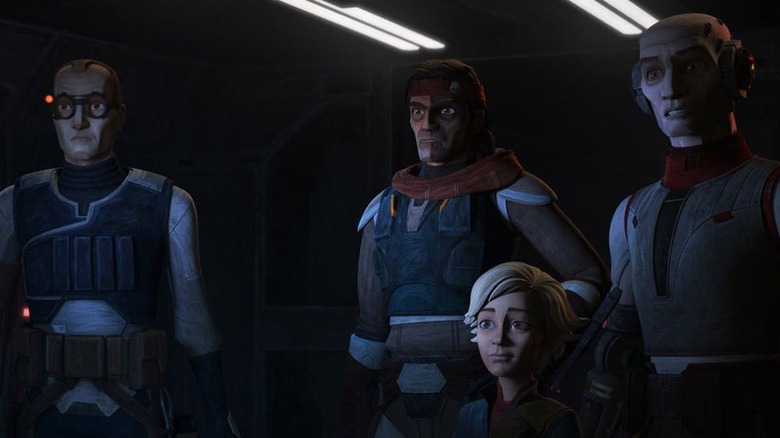 Lucasfilm
"The Bad Batch" is not an exceptional "Star Wars" installment on Disney+, but the cartoon is worth it to "Star Wars" fans who want to witness the Republic-to-Empire transition through the eyes of clone troopers. In the 14 (out of 16) episode screeners provided, "The Bad Batch" season 2 has displayed some upgrades in terms of storytelling (and their wardrobe as well). For starters, the Bad Batch siblings butt heads over their survival choices more than ever. And their disagreements are affecting the dynamic for better or worse, something that was nearly missing in season 1 that deferred to Hunter's perspective.
As season 2 covers more of the Empire's grip on planetary societies, the Bad Batch's episodic encounters with the various shapes of oppression (wealth hoarding, worker exploitation, environmental desecration) on different planets are just as meaningful as their own way of survival. The new season does a little more to highlight the inner lives of survivors, non-clones and clones alike. Some of the best storylines deal with the Empire's marginalization of aging clone soldiers. 
The Bad Batch grows up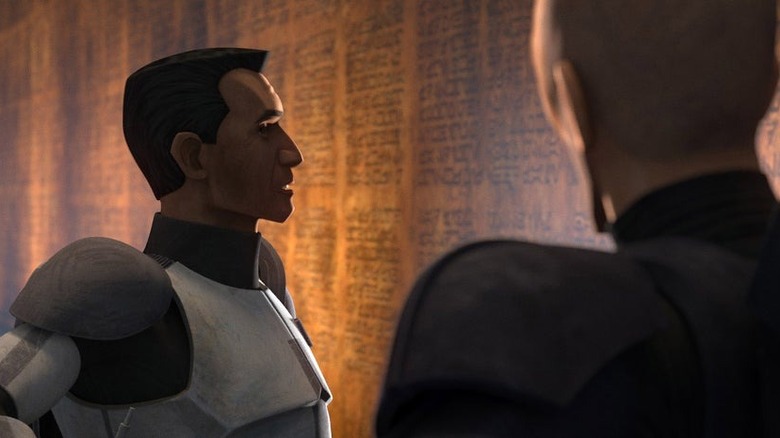 Lucasfilm
One of my biggest season 1 criticism was that Echo and Tech existed in the margins. With varying degrees of success, season 2 compensates for their initial lack of a voice. Echo was mostly a minor voice of dissent against Hunter, while Tech was mostly strategic input. While he's still undercooked as a character, Echo has more of the spotlight on his own motives. Before, I also complained about Tech being a one-note contributor to the Batch, so his character development has become season 2's most pleasant surprise. The premiere gives his worldview a small but meaningful nudge, and a later lighthearted episode grants him the limelight.
Some may bristle at Omega, yet another kid character conforming to a "Star Wars" habit of giving badass adult figures a child to mentor or parent. Fortunately, Michelle Ang's performance has kept Omega's characterization with a childlike freshness that sets her apart from Ashley Eckstein's Ahsoka Tano from "The Clone Wars" or Taylor Gray's Ezra Bridger from "Rebels." Namely, Ang possesses a gift of injecting simple lines with cosmic understandings. Also, whereas Wrecker and Hunter had parenting moments with Omega in season 1, season 2 gives her a fresher dynamic with Echo and Tech.
But the most compelling of the Bad Batch is their estranged brother, the hard-boiled Crosshair, who always seems to be the catalyst for darker storylines. Whereas our central Bad Batchers barely compromise their noble character, Crosshair's conscience is always in question. So it's a pity that this season seems to abridge his arc within the Empire. Still, Crosshair stars in (arguably) the series' best episode—perhaps a contender for the Best of Star Wars Television. The impact of Crosshair's relationships with reg clones cannot be spoiled here. None of the Bad Batch's tribulations are as grimy as Crosshair's trials.
Stray thoughts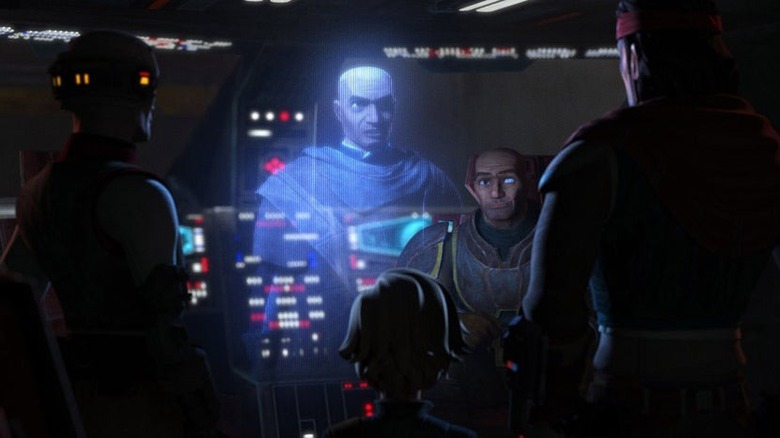 Lucasfilm
Whitewashing: Don't expect any adjustment to the Bad Batch's pale skin tones (compared to regs), which have been the subject of whitewashing criticisms.
Filler: There is one inventive "Indiana Jones"-inspired episode, a fun filler unlike the one filler dud in season 1, that may or may not be teasing some outside lore.
Clones don't have political representation: I do have a particular criticism of one of the best season 2 episodes. It centers the clones' lack of political representation, yet it is not quite a clone-centric episode.
Some welcomed voice talents: Wanda Sykes contributes her voice talents as Phee, a bubbly and boastful pirate who shares the treasure-hunting occupation of Mika Grey from "Star Wars Resistance." Though like Mika, it feels like she exists outside "The Bad Batch" as her own character. Jimmi Simpson also has a chilling role I will not disclose.
Music: Composer Kevin Kiner is pulling off his excellent scoring, as usual, toying with various genre-based textures for a variety of worlds and situations.
The first two episodes of Star Wars: The Bad Batch season 2 are now streaming on Disney+, with new episodes weekly.