We're Giving Away Some Horror Movie BendyFigs – Here's How You Can Win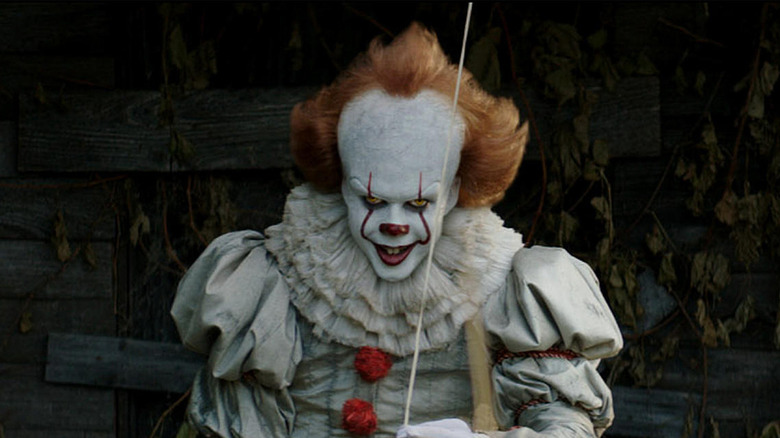 Warner Bros.
We all float down here ... with the sweet prizes two lucky /Film readers can win! Horror movies can create some of the most vivid and lasting movie-related memories, from the first inappropriate R-rated movie you snuck to watch, the movie monster that first haunted your nightmares, and more. 
This is in part thanks to horror producing some of the most iconic characters in cinema, with intricate, imaginative and memorable designs that leap off the screen and make you want to have them in the real world, like on your shelf.
If you've always wanted your very own, not-so-murderous Pennywise, a Chucky that won't try to kill you, or an Annabelle that won't terrify your friends (maybe), you are in luck. /Film is exclusively giving away four horror-themed BendyFigs horror figures so you can get ready for Halloween early. Read on for all the details on how you can win.
Prizes and how to enter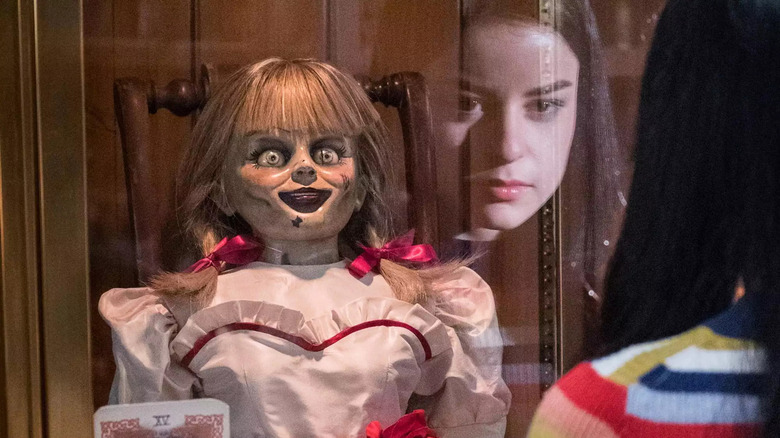 Warner Bros.
Are you a resident of the United States or Canada? Is /Film the site you visit most for reliable, top-notch entertainment news reporting and thoughtful yet humorous analysis? Do you follow both /Film and our sister-site Looper on Twitter? Last but not least: Do you think horror has the most iconic characters in all of cinema? In that case, do I have good news for you.
We're giving not one, but two lucky fans the Horror BendyFigs grand prize, comprised of four BendyFigs toy collectibles from their horror collection. One winner will receive an Annabelle, Crooked Man, Chucky, and Regan (from "The Exorcist") figure. The other winner will take home Michael Myers, The Nun, Pennywise, and Billy (from "Saw"), each character wearing their classic costumes in all their murderous and nightmare-inducing glory.
So what do you have to do to win? That's easier than surviving one of Billy's death traps! All you have to do is head on over to Twitter (while that is still a thing), make sure you follow both the official /Film and the Looper accounts, and retweet the announcement post we've already included for you below.
If you do that, you'll have a chance to be the proud owner of these BendyFigs. What's more, there will be not one, but two lucky winners! Those winners will be randomly chosen — much like Michael Myers' victims — and promptly notified once the selection is made.
BendyFigs are renowned for their intricate and accurate designs, which are perfect for displaying like a statue since they come with their own stand. Of course, their uniquely bending form allows for plenty of poses and also allow you to play with them (rather than just admire them from a distance).
So what are you waiting for? Take a look at all the prizes you could potentially win. All you have to do is follow the link below:
GIVEAWAY TIME! We're giving away Horror Bendy Figs to 2⃣ lucky winners (see details below)! All you have to do is follow BOTH @SlashFilm AND @Looper, and RT this tweet for a chance to win! ✨(Open to US and Canadian residents only)

Giveaway ends on 1/6 at 11:59 EST pic.twitter.com/I1pywZ7MuR

— /Film (@slashfilm) January 3, 2023
Not even the great Pazuzu matches this level of detail, or bendability. If you have a horror-loving person in your life, there's little reason not to try and win the perfect gift for them.
Plus, since it seems we'll not be getting that "Crooked Man" spin-off movie after all, this is your one chance to bring your mind's version of the film to reality!