Why Takashi Miike Decided To Release Connect On Disney+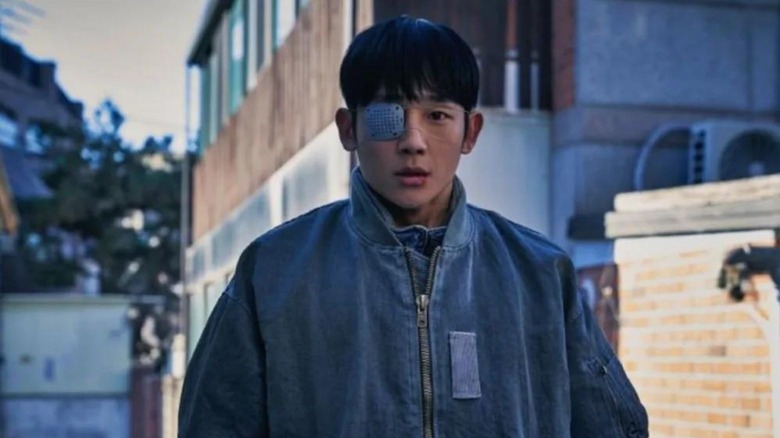 Disney+
Veteran Japanese filmmaker Takashi Miike's work cannot be categorized into one genre of movies. The prolific filmmaker is particularly well-known for his brand of horror and depravity (have you watched "Audition" yet?), but has also dabbled in legal comedies, musicals, samurai adventures, and much more over the course of his 30-plus years of directing (and counting). 
His latest project, "Connect," is a live-action TV show that was inspired by Shin Dae-sung's webtoon of the same name. Miike's grisly body horror series follows Ha Dong-soo (South Korean actor Jung Hae-in), who gets abducted by a gang of organ harvesters and has his organs removed. As if that wasn't horrifying enough, his eye ends up being transplanted into a serial killer named Oh Jin-seop (Ko Kyung-po), causing Ha to experience visions of Oh's various murders. As such, it falls to Ha to put an end to the killer's rampage.
"Connect" is streaming exclusively on Disney+ and marks a number of firsts for its director. Not only is it Miike's first time working with a South Korean cast and crew, but it is also his first production to be made available on a streaming service. But why the move to streaming after so many years of specializing in theatrical releases? As Miike sees it, he's just doing his part to keep up with the changing times (among other things).
'I am not sure or certain of my future'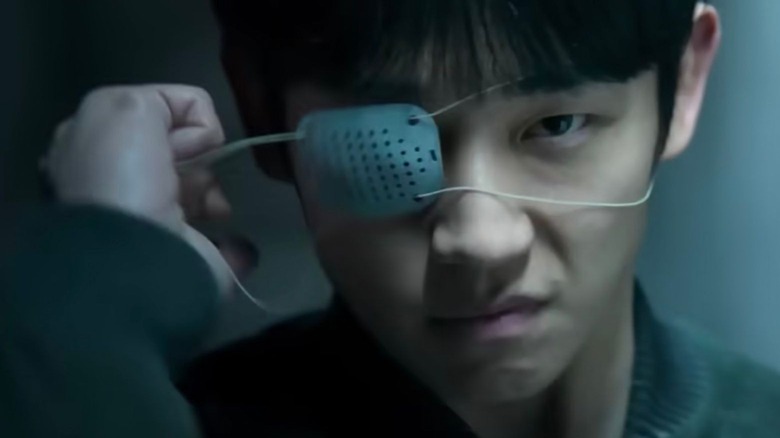 Disney+
In an interview with K Odyssey, Takashi Miike cited the opportunity to connect with people around the world as part of what led to him working with Disney+ on "Connect:"
"I tried to stay true to myself throughout the production, in other words, I want the chemical reaction between me and the South Korean production crew to lead the way. One of the most meaningful thing about this whole thing is that I can share the end product with such talented people."
Aware that the Japanese film industry is "very curious" as to why he teamed up with the South Korea-based Studio Dragon, Miike explained, "I am not sure or certain of my future, however now we are presented with [an] opportunity to meet new people, therefore those connections and [means] of meeting new people throughout the world are creating a scenic change in [the] Japanese movie industry."
Miike added that he feels his team has taken "a huge jump" where "Connect" is concerned, but admitted, "I am not certain which way that jump [has] led us, but [the] most certain thing about this whole situation is that we have taken a big jump."
Early reviews describe "Connect" as a genre-bending series that works as a compelling sci-fi thriller and also contains enough story and shock value to keep viewers watching. Actor Jung Hae-in is a terrific talent in the South Korean film and television industry, and with Miike at the helm, "Connect" certainly sounds like a must-watch for the filmmaker's most avid fans.