Sophie Rundle Thinks Peaky Blinders' Success Came From Bucking British TV Trends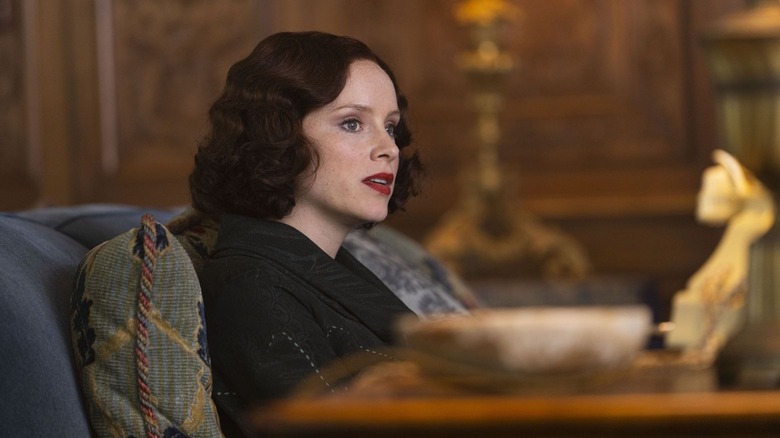 BBC
Steven Knight's "Peaky Blinders" is a compelling story about a street gang in Birmingham. It's a gangster drama, so naturally, there's blood, smoke, and fire. There are outbursts of extreme violence when rival gangs are up against each other; there's tragedy, hope, and ambition, among different themes. At times, "Peaky Blinders" can also be a dark show to watch, but none will deny it has a solid aesthetic. Perhaps that is because of the Shelby family's well-tailored, expensive-looking tweed suits, the portrayal of its characters, or the depiction of Birmingham in post-war Britain — or perhaps it is all of it.
The show is rooted in gangster mythology, and when combined with its classic stylized aesthetic, it feels like a period drama and yet very contemporary. It's bold and confident, much like its characters. The music and visuals go hand in hand, and Knight's flawless writing truly makes "Peaky Blinders" one of a kind. The show has heavily impacted pop culture and evolved into a phenomenon of its own, and actress Sophie Rundle (who plays Ada Shelby/Thorne) believes its success is thanks to bucking British television trends
All about the aesthetic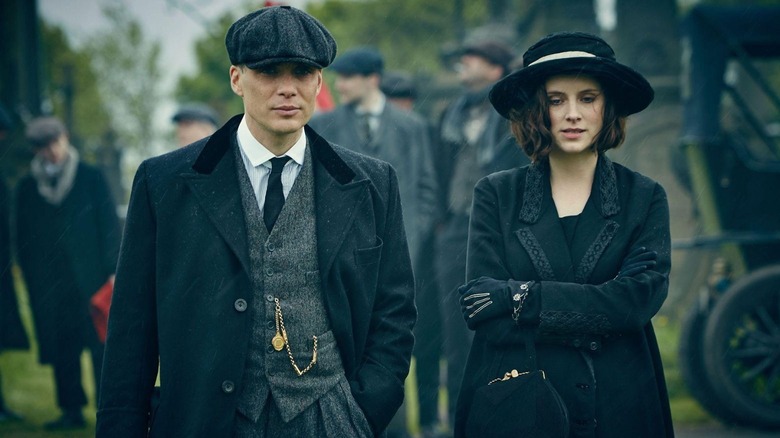 BBC
"Peaky Blinders" is different from other gangster dramas. From the get-go, you can see its originality shine through its cinematography, story, and writing. It is endlessly compelling, and cast member Sophie Rundle, known for portraying Tommy's (Cillian Murphy) sister throughout the series, believes its "aesthetic" played a crucial role in its success. The actress explained to Wonderland Magazine how the period drama had a lot going for it.
"Peaky Blinders" heavily impacted the British television industry and led people to view British television differently, which Rundle believes worked in its favor.
"The style of the show is so bold and confident unlike a lot of British telly. I think Steve Knight is such a brilliant writer and he creates this world. That combined with the visuals and the music and the style. It's got a lot of attitude and I think people really responded to that. It's so creative, it's got its own energy, and I think it really popped out. To find that show on your telly at 8 o'clock on BBC Two was quite surprising in some ways."
While "Peaky Blinders" completed its six-season run last year, creator and showrunner Steven Knight has continued to write projects set in its universe. With a "Peaky Blinders" film on the way, it's exciting to imagine the reception when the show's aesthetic makes its way to the silver screen.