Robert Redford Created The Sundance Institute To 'Celebrate People Who Don't Get Celebrated'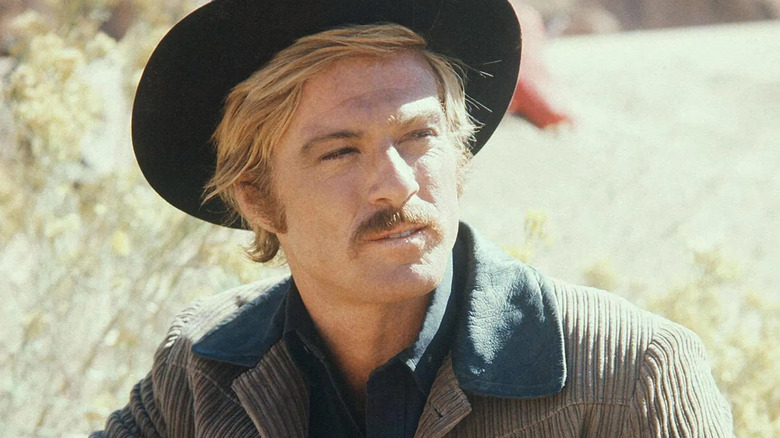 20th Century Studios
The Sundance Institute was founded in 1981 by Robert Redford and a host of other notable filmmakers, critics, and general enthusiasts of cinema. Redford, Robert Townsend, Saul Bass, Sydney Pollack, and 21 others co-founded the Institute as a means to distribute and celebrate independent films and small-budget filmmaking, the type often left out of widespread studio distribution deals. As detailed in a 2010 history in Time magazine, the Sundance Institute took the reins of the flagging United States Film Festival, injected it with cash, changed the focus of the fest to indie films, and changed its name to match the institute. The Sundance Film Festival has been an annual cinema event ever since, with thousands of people descending on Park City, Utah, every January to discover what might be a new and exciting voice in the business.
The institute, of course, took its name from Redford's character in George Roy Hill's 1969 biographical Western comedy "Butch Cassidy and the Sundance Kid," wherein he and Paul Newman played real-life outlaws who wrestle with their leadership state in their Old West outlaw gang and who rob banks with varying degrees of success. While Redford has always been a notable and high-profile movie star — his matinee idol good looks and affable charm have kept him a box office draw for decades — he also has long been a champion of films further out toward the edge, using his large acting salaries to fund the rise of other filmmakers.
In a 2019 interview with Collider, Redford, then 83, acknowledged that the bulk of his career rested inside the Hollywood system, but that he was personally always interested in smaller films with no distribution deals.
The Sundance man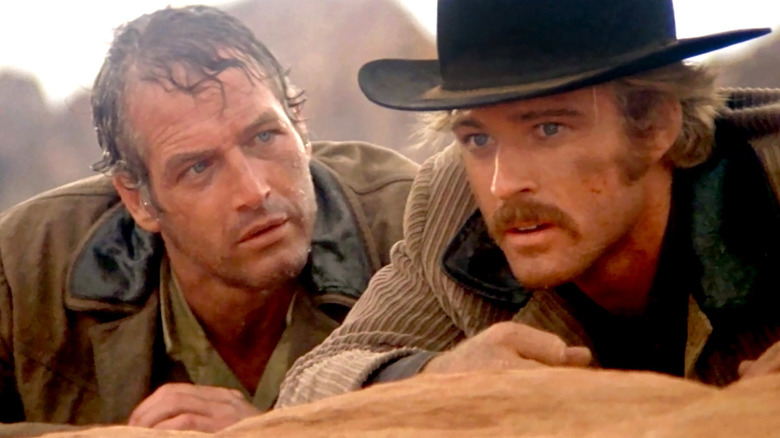 20th Century Studios
When asked what his goal was for founding Sundance, Robert Redford's answer was brief, and to-the-point:
"The goal for me was very simple: to celebrate people who don't get celebrated, who are ignored or undiscovered and who deserve to be discovered. When I started there were a few independent films out there, but they had no traction. There was no real category called independent film. Even if I'd been in the mainstream in my career I was always interested in the alternative point of view, in the idea of independence, not to be obligated to be this or that, to be free to be what you wanted to be."
While the film industry has seen any number of independent productions, those present in the 1990s will recall a notable boom in the form. Big-budget "mainstream" films were no longer the only viable option at theaters, micro-budget movies started making enormous amounts of money, and more and more investors and distributors stepped in to help. This was the era when filmmakers like Spike Lee, Steven Soderbergh, and Michael Moore really made a name for themselves, and queer movies expanded greatly. The 1990s indie boom was due in large part to Redford's actions. He wanted a "mechanism" in place to bring smaller films forward. He explained to Collider:
"I started the non-profit Sundance Institute to support independent filmmakers, to create a mechanism that would help develop their stories and skills. That led to the Sundance Festival, which is mostly focused on independent film."
The 2023 Sundance Festival, meanwhile, will commence on January 19 and run for ten days. Its program, as in all years, will be extensive, and will feature scripted film, documentaries, midnight horror movies, and experimental shorts. It is a cinephile's dream to attend.