An Alita: Battle Angel Sequel Could Actually Happen, According To Producer Jon Landau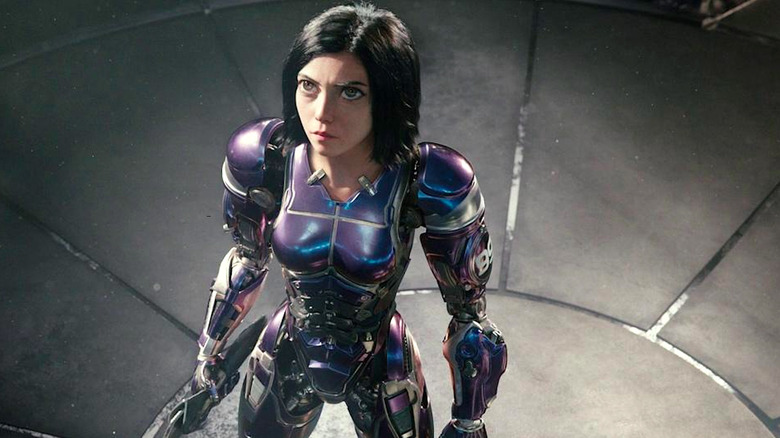 20th Century Studios
Calling all hunter-warriors! It seems like an "Alita: Battle Angel" sequel is still on the table. For fans of the famous manga-turned-action flick, this news will no doubt feel like a true ascension to Zalem. The first movie, which came out in 2019, directed by Robert Rodriguez, tells the story of Alita (Rosa Salazar), a cyborg rescued from a scrapyard by the quirky Dr. Dyson Ido (Christoph Waltz). After Ido lovingly puts her back together, Alita sets out to find her place in the world, and in doing so, realizes that she is much more powerful than she ever could have imagined.
When it was released, "Alita" outperformed all of its box office projections, but despite the fact that fans obviously loved the movie, any talk of a sequel has been pretty ambiguous. Since then, fans of the franchise have been not-so-quietly campaigning for a second movie, but no real mention of a sequel has occurred in a while ... until now. 
A joyous return to Iron City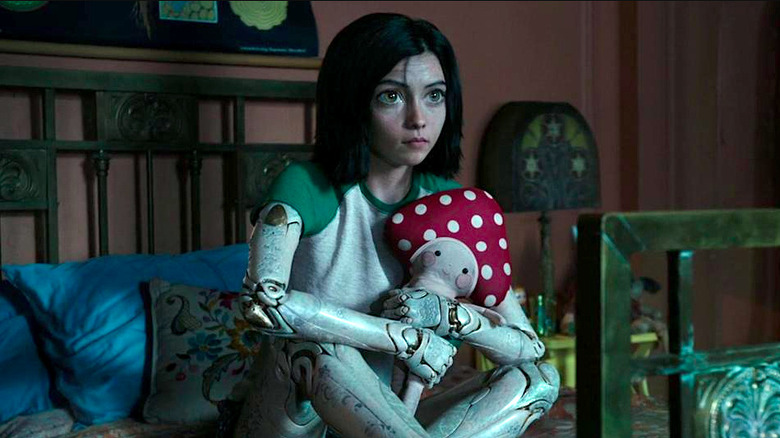 20th Century Studios
Full disclaimer: there is not a ton of information surrounding a possible sequel to "Alita: Battle Angel," but the little information we do have does seem to be very promising. Deadline recently released interview footage via their Twitter account of a snippet of a conversation with "Alita" producer, Jon Landau, from the red carpet of James Cameron's recent "Avatar: The Way of Water" premiere. In the clip, the interviewer asks Landau, "Are there any other films you're going to be doing aside from 'Avatar'?" Landau cheekily responds, "Well, there's a little film called "Alita: Battle Angel" that we'd love to circle back and do a sequel to." 
He goes on to explain, "I've been talking to [director Robert Rodriguez] about that, and hopefully, that comes to fruition." However, when pressed on when fans of the franchise might expect to see their favorite hunter-warrior back on the silver screen, Landau remained cryptic. He tells the Deadline reporter, "Look, I never put a time frame on anything because you guys will hold it against me." Fair enough, Jon.
What we can expect from a sequel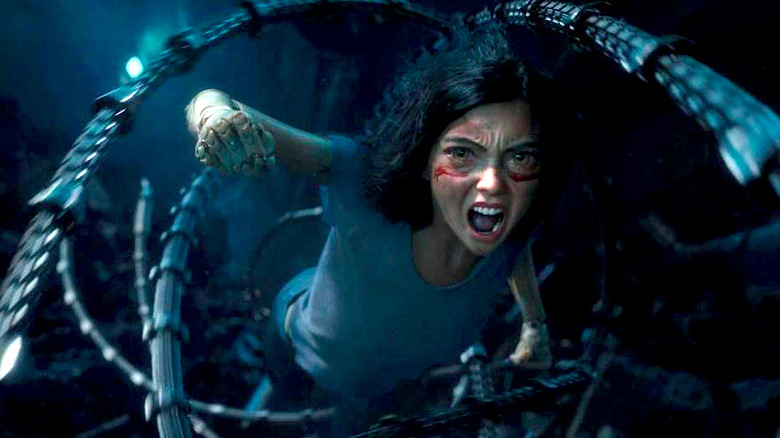 20th Century Studios
If an "Alita: Battle Angel" sequel really is in the works — which, based on the aforementioned comments from Landau, it'd be hard to imagine it isn't — we can probably expect the story to pick up right where it left off at the end of the first film. After the tragic death of Alita's love Hugo, Alita is determined to make her way to Zalem to confront the ever-powerful Nova once and for all. Audiences will remember that Nova made a very brief appearance at the end of the first film, and his character is played by the always delightful Edward Norton. If a sequel really is on the horizon, we can expect to see a whole lot more of Norton in this role, as well as the mysterious city of Zalem up close and personal. 
I, for one, am looking forward to more killer rollerball sequences and just general badassery from Alita as she proves that she is definitely not a cyborg anyone wants to mess with. And if you're looking to return to Alita's world sooner rather than later, always remember that you can read the manga written by Yukito Kushiro that the film is based on. Hopefully though, Alita fans won't have to wait much longer — or fly any more banners — to see the fate of this rollerball champion play out on screen once again.