The Pale Blue Eye Director Scott Cooper Considers Christian Bale The 'Maserati' Of Actors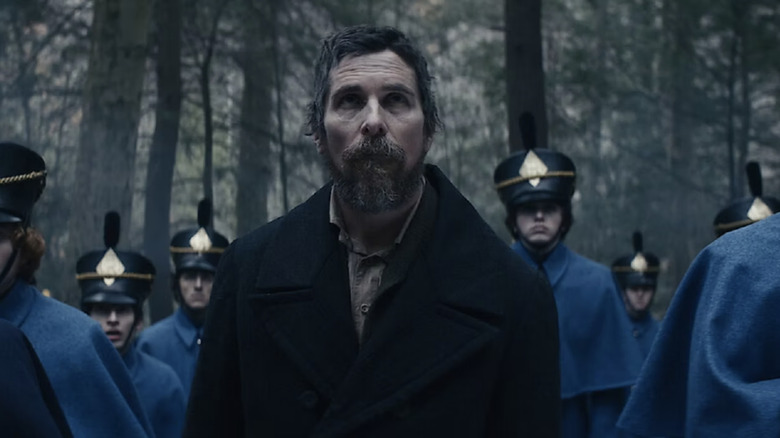 Netflix
Christian Bale is a fascinating actor, the type of performer that has played so many complex and storied characters, film fans can all name a completely different favorite role, and they'd all be correct. While plenty will forever associate him with the gruff voice of the Christopher Nolan "Batman" trilogy, others will picture him donning a frosted transparent raincoat whenever they hear "Hip to Be Square" by Huey Lewis and the News after his horrific turn in "American Psycho."
In his latest project, Bale is reuniting with director Scott Cooper in "The Pale Blue Eye" for Netflix. The duo first worked together in 2013 on the film "Out of the Furnace," and again a few years later with the Western film, "Hostiles." Now, the duo is tackling an adaptation of the 2006 gothic thriller of the same name by Louis Bayard, about a series of fictional murders in 1830 at West Point Academy, where an odd, young cadet named Edgar Allan Poe is currently attending. Bale is set to star as Detective Augustus Landor, the man at the center of the investigation who develops a father-like role in the life of Cadet Poe.
In 2013, Scott Cooper spoke with Entertainment Weekly about his continued professional relationship with Christian Bale, praising his talents and the method by which he prepares. In fact, he compared Bale to driving a Maserati, saying, "All you have to do is feather the accelerator — a note or an adjustment — and he's off!" After three feature films of varying genres together, if anyone can be a solid judge of Bale's process, it's Cooper.
Attention to interior lives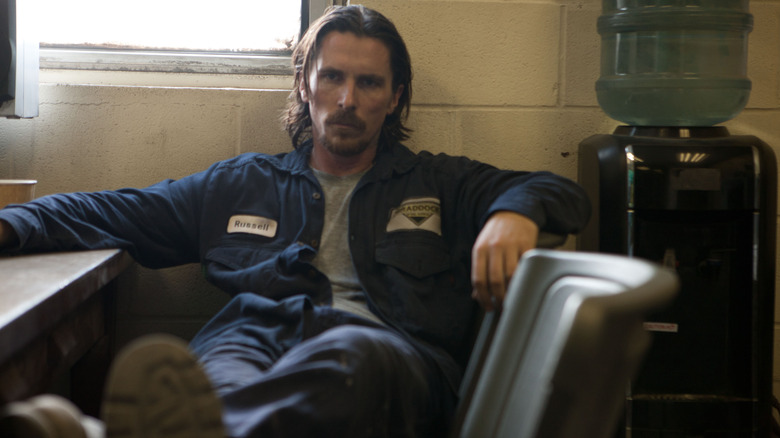 Relativity Media
Christian Bale credits his Maserati-like ability to flip on his acting switch to the attention he pays to his characters as fully realized people. He's able to transform physically and vocally because he pays a great deal of attention to who these characters are even when they're not on screen. In the EW interview, he said one of the things that drew him toward working with Scott Cooper initially was because the role of Russell Baze in "Out of the Furnace" was so different from himself.
"As someone who has moved around my entire life, I find people [like Baze] who are rooted in a place — the people who stay — really fascinating," he said. "That's not me. Not in the slightest." He continued praising the character's geographical stability by saying, "Thank God there are people like that, because if everyone were like me the world would be chaos."
While Bale is deeply invested in the interior lives of his characters, he's also a fiercely guarded person. "He's a private guy," said Cooper. "You won't find Christian at the bar after a day of wrap. He stays deeply ingrained." Christian Bale is a known Method actor, a form of acting preparation that is hotly debated in entertainment circles. The ethics of Method acting could form an ongoing discourse until the end of time, but it seems to have helped Christian Bale develop the ability to come to the set ready to work, and already deeply immersed in his character. For better, or worse.
"The Pale Blue Eye" will release in select theaters on December 23, 2022, before it hits Netflix on January 6, 2023.