Monster, The Next Film From Japanese Auteur Hirokazu Kore-Eda, Slated For 2023 Release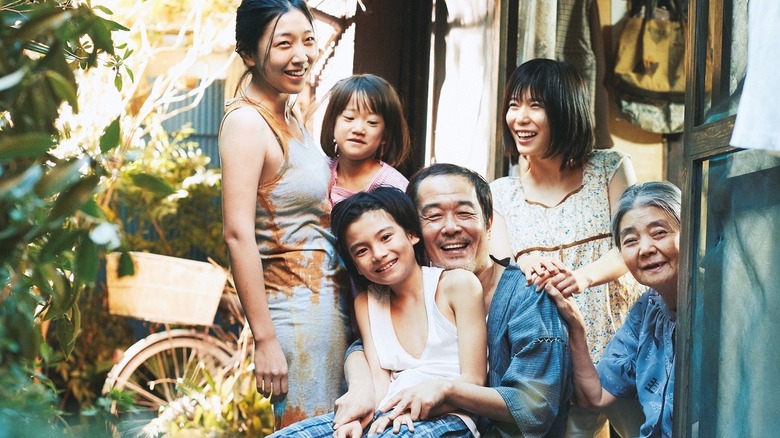 Magnolia Pictures
Hirokazu Kore-eda, the Palme d'Or-winning director of "Shoplifters," has already shot his next Japanese-language film in secret, according to The Hollywood Reporter. The title is "Monster," and while plot details are scarce at the moment, the film is currently in post-production and has set a release date for next summer in Japan.
Kore-eda is known as a writer-director, but for "Monster," he'll be handing off the screenwriting duties to Yuji Sakamoto, who has a background mainly in television. In addition, the movie pairs Kore-eda with producer Genki Kawamura, who has helped finance a number of anime hits, such as Mamoru Hosada's "The Boy and the Beast," "Mirai," and "Belle," and Makoto Shinkai's "Your Name," "Weathering with You," and "Suzume no Tojimari," the latter of which is currently playing in theaters in Japan. 
Kawamura also produced the live-action adaptation of Shûichi Yoshida's novel "Villain," and he and Kore-eda have a Netflix series, "The Makanai: Cooking for the Maiko House," in the pipeline for January 12, 2023. THR speculates that the June release date for "Monster" could mean another world premiere at the Cannes Film Festival in May 2023 for Kore-eda's latest.
A return to Japanese-language filmmaking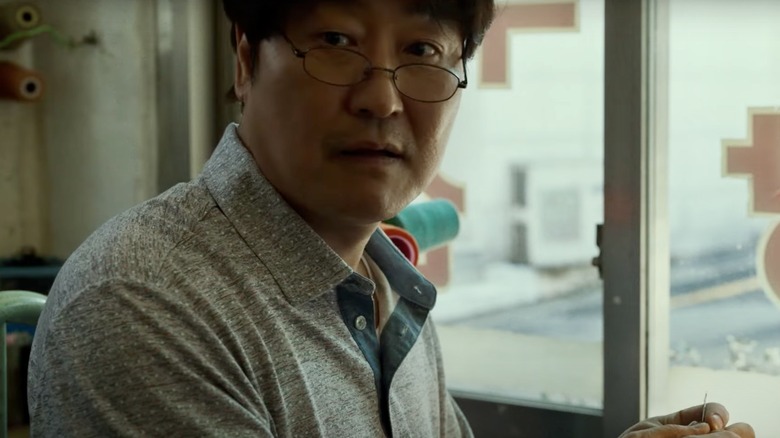 Madman Films
Kore-eda hasn't been idle since 2018 when "Shoplifters" took Cannes by storm. The film later picked up an Academy Award nomination for Best Foreign Language Film and was the last movie from Kore-eda's home country to do so before Ryusuke Hamaguchi's "Drive My Car" became the first-ever Japanese film to score a Best Picture nomination this year.
Since then, Kore-eda has been working in other languages. "The Truth" saw him directing Catherine Deneuve, Juliette Binoche, and Ethan Hawke in French and English, while this year's "Broker" teamed him with "Parasite" star Song Kang-ho for a Korean-language film.
Rafael Motamayor's Cannes review of "Broker" for /Film calls it "another moving drama about found families," much like "Shoplifters." With family, found and otherwise, being the bedrock of so many Japanese dramas, it's not a stretch to think "Monster" could cover the same subject, but we really have no idea at this point what the film might be about.
Taken literally, the title "Monster" sounds more like a horror movie, or perhaps a serial killer thriller like the Oscar-winning 2004 film of the same name starring Charlize Theron. Kore-eda has made at least one legal thriller, 2017's "The Third Murder," but he's the kind the director who might just as easily dress a drama up with a title like "Monster" as more of a metaphor.
No U.S. release date has been announced yet, but "Monster" hits theaters in Japan on June 2, 2023.