Quentin Tarantino Is Making An Eight-Episode TV Series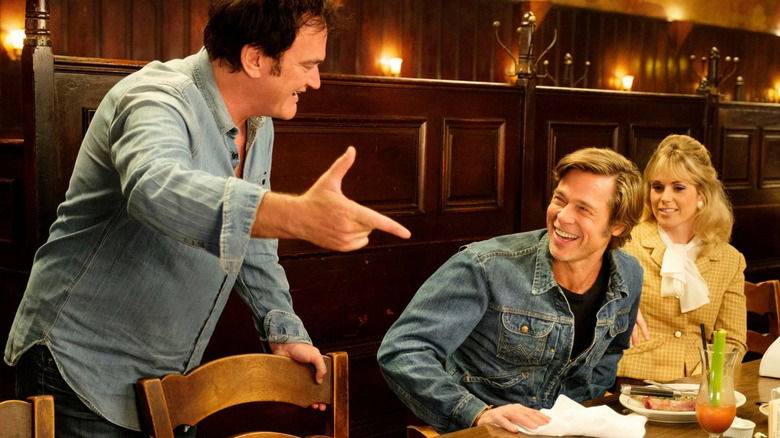 Sony
What's next for Quentin Tarantino? How about a TV series? The filmmaker is out there promoting his excellent new book "Cinema Speculation," and while appearing during an event for the book he dropped the news that he plans to shoot a TV series next year. This won't be Tarantino's first time working in TV — in the past, he helmed episodes of "ER" and "CSI: Crime Scene Investigation," but this will be his first full series (unless you want to count that alternate, multi-part version of "The Hateful Eight" he cut for Netflix). 
As is always the case with news like this, we should probably take this with a grain of salt just for now, or at least tamper our excitement. It's not that Tarantino isn't being honest, it's more that he sometimes gets announced to be involved with projects that never really materialize (remember that "Star Trek" movie he was supposed to make?). Sometimes, life gets in the way of your plans, even if you're Quentin Tarantino. But I'm excited about this, folks. 
Eight episodes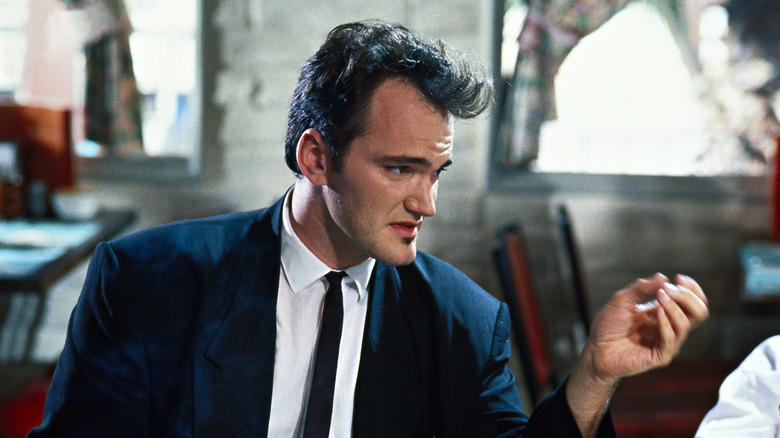 Miramax
So what's the Quentin Tarantino TV series about? The filmmaker isn't saying. Speaking at a New York event hosted by Elvis Mitchell (via Variety), the director stated that he plans to shoot an eight-episode TV series sometime in 2023. As mentioned above, this won't be Tarantino's first TV rodeo. And as recently as earlier this year there was a rumor floating around that the filmmaker would helm episodes of a new "Justified" spin-off (although Tarantino's involvement is confirmed to not be happening now). 
Whatever the series turns out to be, it'll surely be worth checking out. I know Tarantino gets a lot of flack, and I know plenty of folks just simply don't care for him. That's fine! Me? I'm all-in on his work. He makes excellent, evocative films that stick with me, and I can't wait to see how he operates with a whole TV series under his belt. I'm going to assume right now that the filmmaker is going to helm the entire series himself because it's hard to picture him handing it off to others after an episode or two. But that's all speculation on my part. We'll hopefully know more soon.