Disenchanted's Amy Adams Felt Like Her Character Giselle 'Never Left' Her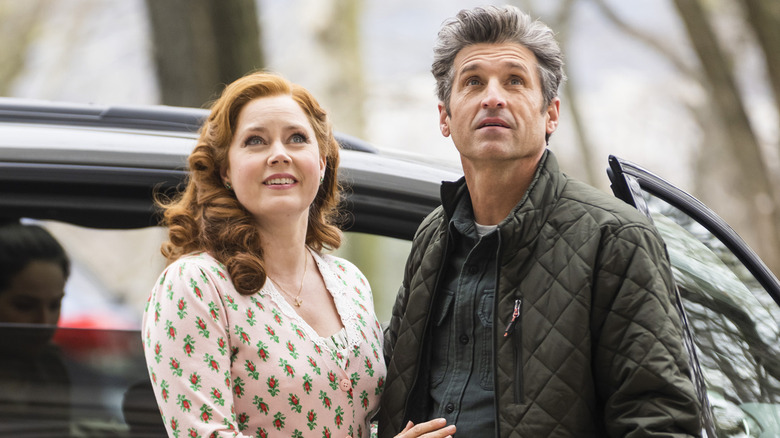 Disney+
Before the "Disenchanted" Disney+ premiere on November 18, 2022, /Film's Ryan Scott attended a virtual press conference with the talented cast and crew. 15 years later, most of the key players from the beloved 2007 Disney satire "Enchanted" — the story of an animated princess named Giselle (Amy Adams) who is sent to New York City — have returned for the much-anticipated sequel. 
In the press conference, Patrick Dempsey, who plays Giselle's cynical but kind-hearted husband, said that he was surprised Amy Adams was reprising her role: 
"I have to say with the roles that she's done, which have such guts and meat and real world consequences to them for the character, I wondered if she'd ever be able to come back to Giselle. It must be almost like an out-of-body experience for her to come back to this."
Amy Adams' big break was in the 2005 family drama "Junebug," receiving an Academy Award nomination for her role as a wide-eyed girl who deals with a difficult pregnancy. But it was "Enchanted" that put Adams on the map, and she's since gone on to become one of the greatest actors of her generation by delivering searing performances in hard-hitting dramas such as "Doubt," "Arrival," "Sharp Objects," "The Fighter," and so many more — fierce roles that oppose the sweet, bubbly Giselle. She earned five more Academy Award nominations and is long overdue for a win. 
"It was a very special moment for me," Adams reflected. "It was really early on in my career, too, so this movie has meant so much to me in so many ways. I'm just grateful to get to come back and revisit Giselle at this point in my life." To her, playing Giselle again was second nature.
Ready to make magic again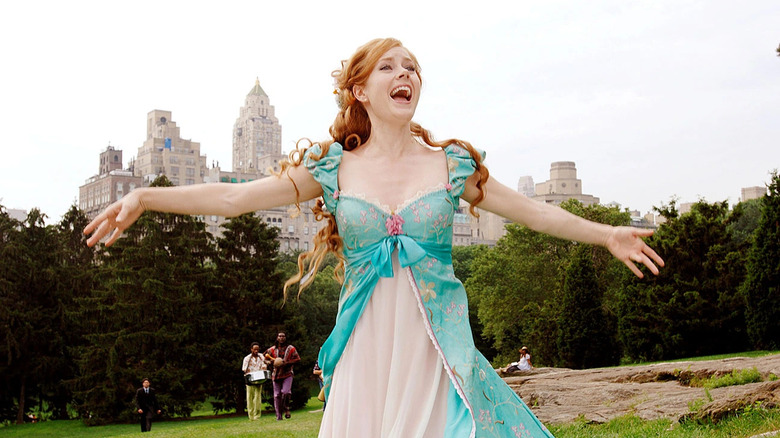 Disney
In the press conference, Adams revealed that she didn't feel as if she was returning to Giselle, but that the character was always with her:
"I feel like Giselle never left me. We were in the meeting with Disney and I just flipped right back into it and like talking about where I thought she was and I just was realizing that it was the right time. Like she was in there ready to come out."
Adams' heartfelt connection to the character really comes through in her earnest and transformative portrayal of Giselle which /Film defends as an Oscar-worthy performance. 
For "Enchanted," Adams drew on her background performing in dinner musical theatre in Colorado and Minnesota to bring a Disney princess to human life. Adams commits her entire body to the role with her dainty hands, high, gentle voice, and wide eyes. She makes Giselle's purity feel completely authentic, never becoming a parody yet still allowing the winking humor to flow effortlessly. 
From what we know about "Disenchanted," it seems like Adams brings her dramatic chops to depict the changes in Giselle's innocent spirit after she has been in the real world for the past decade. Only such a well-rounded actress as Amy Adams could show the character's growth and independence over the years while still missing the simple joys of Andalasia.