Pakistan's Joyland Was Banned In Its Own Country, But Can Still Qualify For The Oscars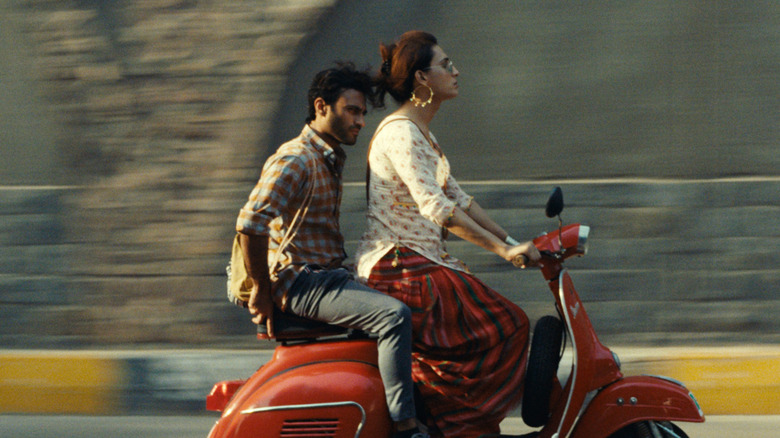 Film Constellation
Despite being banned in its home country, the Cannes hit "Joyland" will still be eligible to represent Pakistan at the 95th Academy Awards. Variety confirmed in a report that the November 11th ban from the country's Ministry of Information and Broadcasting does not mean Saim Sadiq's feature debut is being revoked from consideration, thanks to some important loopholes. In order for a movie to qualify for the Best International Feature Film, it must screen for a minimum of seven days in a European country by the end of November, which its campaign managers told Variety it intends to do.
You might be wondering how a movie poised to be Pakistan's entry for the Oscars can still maintain that standing in the event that it gets banned, and that's understandable. However, "Joyland" still remains Pakistan's official entry because it was originally granted permission to screen in the country in August — according to the Ministry of Information and Broadcasting, the film received a censor certificate that was recently revoked due to "written complaints" on its alleged obscenity. 
Since its official selection was made public on September 30 (via The Express Tribune), this means "Joyland" still had permission to screen in Pakistan when its Oscars Selection Committee chose it to represent the country. Academy rules also state that once a country submits a movie for international consideration, they are prohibited from retracting its submission for whatever reason.
'We must raise our voice collectively'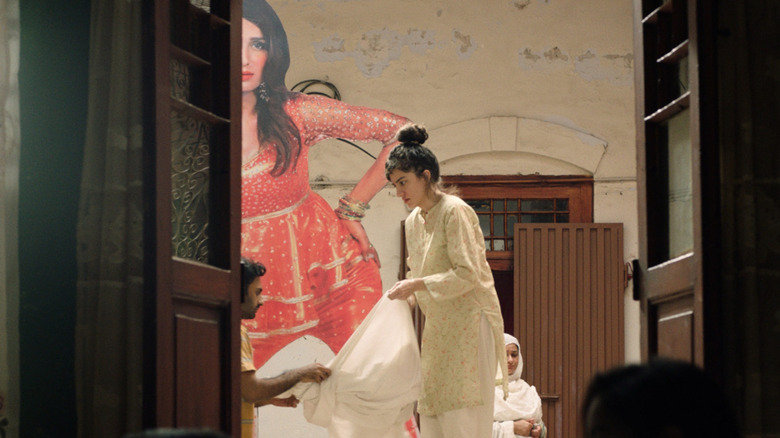 Film Constellation
The story of "Joyland" does not justify such a hateful response. The film centers around a traditional Lahore family after the youngest son Haider (Ali Junejo) falls in love with a dancer named Biba (Alina Khan), a trans woman. Reviewing it after the world premiere at Cannes, /Film's Ryan Leston called it "a wonderful film about longing and desire with a melancholy undertone that you just don't expect."
The fact that "Joyland" was initially cleared to release was a huge step forward for equal rights in the country. While the West is undeniably and ashamedly transphobic, Pakistan's strict laws are often used within the country to justify violent transphobia and homophobia as "maintaining decency." We recommend reading about the work of organizations like Blue Veins and Sub Rang Society if you want to learn more about this important topic.
Thankfully, the "Joyland" team is refusing to quietly accept the ban. Sadiq claimed on Instagram that the sudden ban was unconstitutional, saying that all of the provincial censor boards are being forced to retract their separate approvals.
"We cannot allow [our work] to go to waste based on baseless rumors and complaints from a few individuals that have suddenly overridden the law and the system," wrote Sadiq. "As artists and filmmakers and citizens, we must not sit back and we must raise our voice collectively."
"Joyland" currently does not have distribution in the U.S., but here's to hoping this story is able to be told to American audiences soon. Meanwhile, the film will screen in France for a week starting November 22 through Condor Films, and return to French theaters on December 28 for a wider release.