Did Black Panther: Wakanda Forever Just Set Up Marvel's Thunderbolts Movie?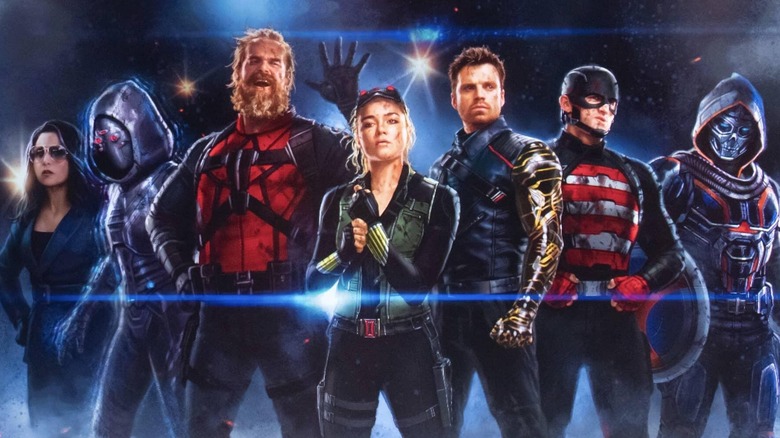 Marvel Studios
Phase 4 of the Marvel Cinematic Universe started by breaking new ground with "WandaVision," the first live-action TV show that was properly connected to the movies (sorry, "Agents of S.H.I.E.L.D." fans). But with the release of "Black Panther: Wakanda Forever," Phase 4 is officially in the books with a movie that, among many other things, serves as a touching goodbye to Chadwick Boseman and T'Challa.
But, as is almost always the case in the MCU, this movie also did a lot of work setting up things for the future. Sure, that absolutely includes a brand new Black Panther, but it also may well have set the stage for the end of Phase 5 as well. Indeed, if we're reading the tea leaves correctly, director Ryan Coogler planted the seeds that will blossom into the "Thunderbolts" movie here in a couple of years. Let's do some speculating on the matter, shall we?
Warning: spoilers ahead for "Black Panther: Wakanda Forever." Proceed with caution.
The relevant bits of Wakanda Forever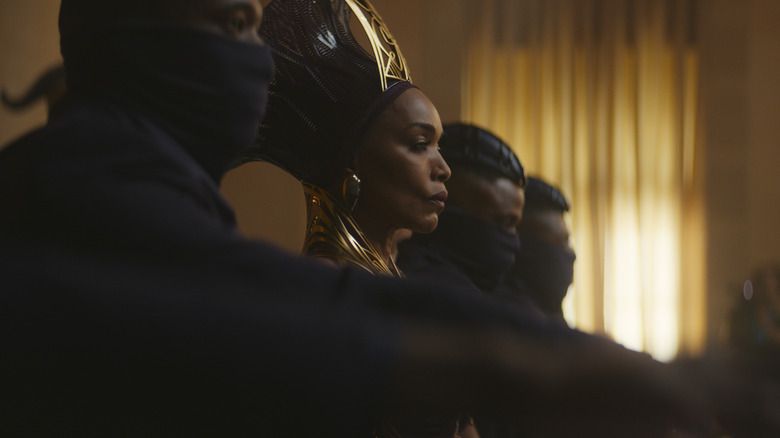 Marvel Studios
While we won't rehash the whole plot of "Wakanda Forever" here, one big story point in the film is that vibranium has become a coveted resource throughout the world now that Wakanda has made itself more of a player in global relations. Much of the plot revolves around other nations hunting for vibranium and, ultimately, it comes down to figuring out how to get it out of Wakanda. That's because Namor and his army simply aren't going to let that s*** go from Talokan. So, it's back to the surface world.
There are some subplots in the film that set this up, particularly with Martin Freeman's Everett Ross and Julia Louis-Dreyfus' Contessa Valentina Allegra de Fontaine. There is one line, in particular, where Fontaine makes a remark about dreaming about living in a world where the U.S. controls all of the world's vibranium. This was in response to a comment from Ross, who was speculating about the awful things America would do if they had as much vibranium as Wakanda.
Fontaine is a character we first met in "The Falcon and the Winter Soldier" and she's going to lead the Thunderbolts team. While we haven't spent a ton of time with her up to this point, it's clear that she doesn't mind getting her hands dirty. Not one bit. And the implication here is that she would be willing to get her hands dirty to secure Wakanda's vibranium for the US of A.
A perfect job for the MCU's Thunderbolts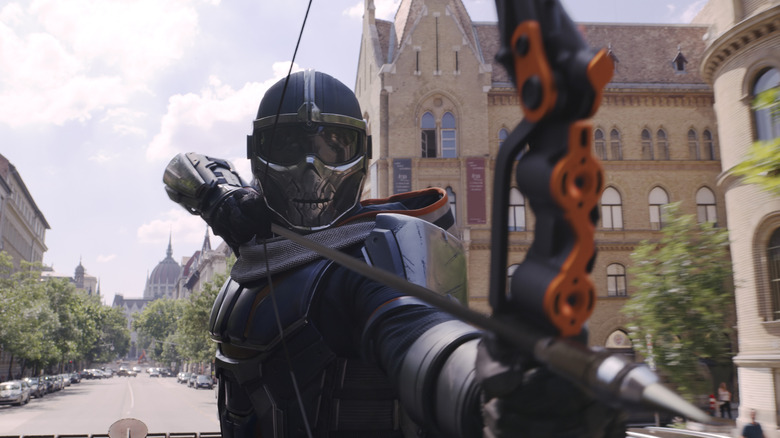 Marvel Studios
For those who aren't overly familiar with the Thunderbolts as a team, they are, broadly speaking, not dissimilar to what DC has with the Suicide Squad. It is a band of criminals and/or anti-hero types who get contracted by the government to do some shady things, often in service to the "greater good." Again, that is a very loose description and they certainly aren't a carbon copy of the Suicide Squad, but it's a decent broad strokes comparison. However, it doesn't quite seem like the MCU's version of the team is going to go R-rated or as hard-edged as something like James Gunn's "The Suicide Squad," given the team that has been assembled for the film.
We've got Yelena Belova (Florence Pugh), Red Guardian (David Harbor), Taskmaster (Olga Kurylenko), Ghost (Hannah John-Kamen), U.S. Agent (Wyatt Russell), and Bucky Barnes, aka the Winter Soldier (Sebastian Stan). None of these people are full-blown bad, and most of them have had some kind of redemption arc. So it's not a bunch of overly hardened criminals we're dealing with here. That is important to consider when looking at the sort of story Marvel might cook up for director Jake Schreier's adaptation.
It's not hard to imagine Fontaine being tasked with trying to steal Wakanda's Vibranium somehow. It's equally not hard to imagine that the U.S. would like some plausible deniability when it comes to international relations. France was pretty embarrassed in "Wakanda Forever" over an attempted Vibranian theft. So, why not task Fontaine's Thunderbolts with the mission? Plausible deniability covered.
Once again, ending a Phase of the MCU in Wakanda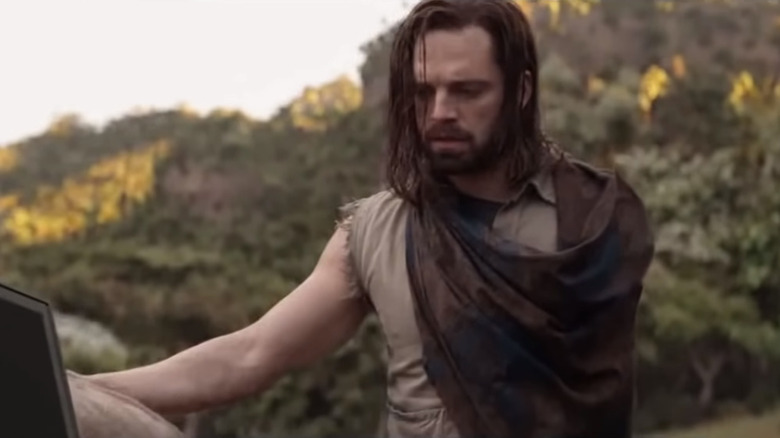 Marvel Studios
But given that Bucky has ties to the Wakandans, and given the makeup of the group, it's not hard to imagine them going turncoat and actually helping Wakanda. I'm no screenwriter and I have no insider info but, roughly speaking, it's easy to see something like this happening. And it's easy to see these "bad" guys going good. It's just how things are in the MCU, and that's why this team doesn't have actual bad guys like Zemo on it.
Whatever the case, if the plot of this movie does indeed involve a massive plot to steal vibranium, it means that Phase 5 of the MCU will also conclude in Wakanda, just as Phase 4 did with "Wakanda Forever." And, for what it's worth, Phase 3 held a big part of its two-part finale in Wakanda as the conclusion of "Infinity War" takes place there. This is becoming something of a tradition, and this would be a way to keep the Wakandans around until "Black Panther 3" inevitably gets the green light.
"Thunderbolts" is currently set to hit theaters on July 26, 2024.