Kelsey Grammer Has A Not-So-Modest Take On The 'Key' To Frasier's Return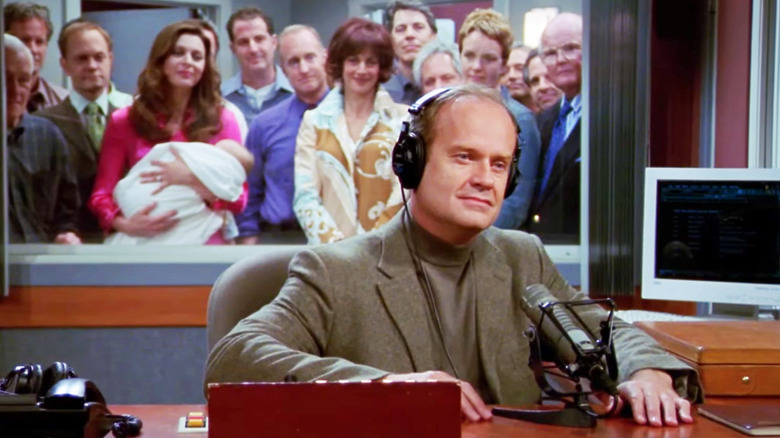 Paramount
"Frasier" is heading back to TV, and for fans of beloved '90s sitcoms, this is either great or potentially terrible news. The original series epitomized much of what made '90s sitcoms great. Following the exploits of its intelligent, slightly pompous, but lovable titular character, the show felt as comfortable and heartfelt as "Friends" or "Seinfeld" from episode to episode. This time around the revival will see Dr. Crane return in the age of streaming, only on Paramount+.
For the new series, Grammer is stepping into the Executive Producer role alongside starring in what's expected to be 10 episodes scribed by Chris Harris of "How I Met Your Mother" and Joe Cristalli of "Life In Pieces." Not too much else is known about the series so far, but Grammer previously revealed to Fox News that it wouldn't be a reboot but "a new show centered around the character in a new set of circumstances and a new city." That city is likely to be Chicago, as Frasier was last seen leaving Seattle for the Windy City at the end of his 11th and final season in 2004.
All of which sounds great, but questions remain — can a beloved show such as "Frasier" work in the age of the binge watch? Will the show add a tasteful addendum to the 11 near-perfect seasons Grammer and co. managed last time around? Or could it possibly sully the memory of those network sitcom golden years? After Grammmer's turn in "Money Plane," which The Daily Beast dubbed the "dumbest movie of 2020," you'd be right to worry about what a man who agreed to partake in such a feature is capable of doing to our beloved Frasier Crane. So far, things don't look all that great, as the actor's latest comments seem to suggest.
The key ingredient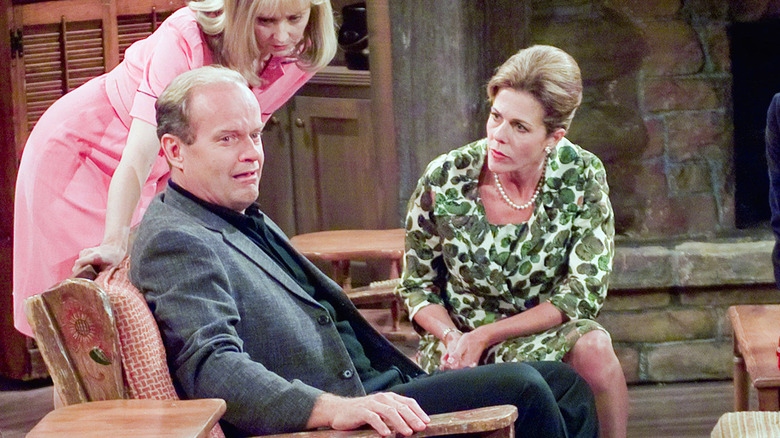 NBC
Somewhere along the way, Grammer seems to have developed a little of the pomp that defined Frasier himself. Speaking to Deadline back in July, the "Cheers" alum suggested the revival could begin shooting this fall, before pontificating on what made the original show so successful: "The key ingredient for the 'Frasier' reboot is actually Frasier, honestly. It was always called ['Frasier'], so it's me, the key is me."
He didn't expand much beyond that, and has remained somewhat tight-lipped on the project, telling the outlet that he cried running through the script for the first episode. He also previously revealed that the revival would see Frasier thinking "he's gonna go off and do one thing, and sure enough, his life takes him in another direction." That, and "he ends up rich beyond his dreams."
But it seems Grammer's main focus for the project is himself, which evidently he feels is the key to whole affair. In a literal sense, he's right. There would be no show without the main character. But there's surely more to it than that.
What about the rest of the cast?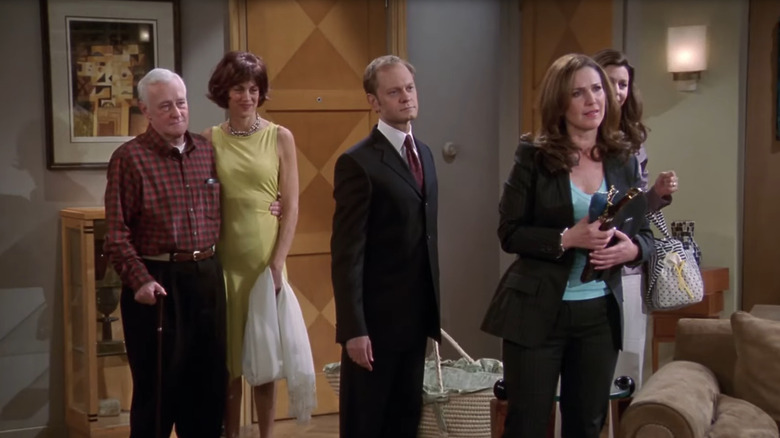 Paramount
Is Grammer wrong to say the key to the show is his own character? Far be it from me to question the actual star of the series, but it seems at least part of what made "Frasier" successful was the incredible cast of supporting characters. David Hyde Pierce's Niles, Jane Leeves' Daphne, and Peri Gilpin's Roz provided a much needed balance for Frasier's at times frustrating lack of self-awareness. Not to mention perhaps the most important character when it came to balancing out Frasier's hifalutin tendencies: his father, Martin. Played by John Mahoney, who passed away in 2018, the former detective represented a big part of the show's heart.
Aside from Mahoney clearly not coming back, it's not clear whether any of these characters will return. Thus far there have been some reports that Niles, Daphne, and Roz could indeed appear in cameo form, with David Hyde Pierce telling The Guardian in early 2022: "It's happening, but I don't know in what form, and I don't know when, so I don't know where I'll be and what I'll be doing." For now, it seems Grammer and co. will be focusing on the "key" to the show in the form of Frasier himself. And, to be fair, if "Frasier" could work as a spinoff from "Cheers," there's every chance a revival show could make a go of it in the modern age.
Still, both "Cheers" and "Frasier" were of a less cynical time, and Grammer's latest comments don't seem to me to bode all that well for the upcoming Paramount+ project. We will, of course, all have to reserve judgment until the show actually hits the streaming service. But this time around there's a real fear that Grammer really doesn't know what to do with that tossed salad and scrambled eggs.