How Kevin Conroy Brought Some Much-Needed Joy To 9/11 First Responders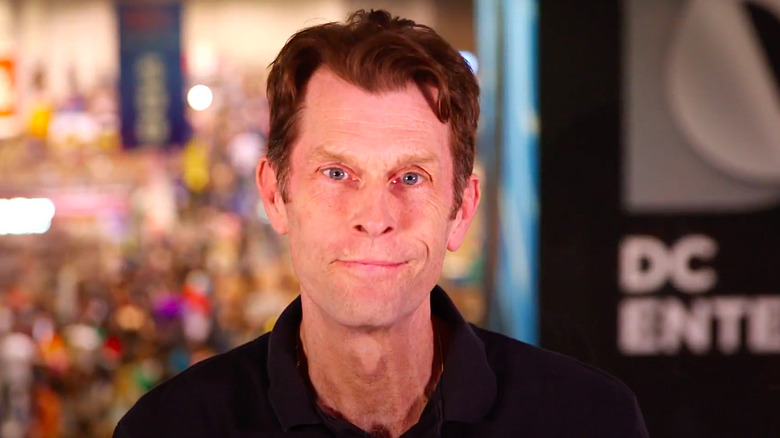 DC
Kevin Conroy, the voice of Batman in shows like "Batman: The Animated Series," "Batman Beyond," films like "Batman: The Killing Joke," and "Batman: Gotham Knight," and over two dozen video games, has died at the age of 66 after a brief battle with cancer. Conroy broke records with his performance, doing nearly 60 projects as the Caped Crusader. He even played Batman's alter ego, Bruce Wayne, in live-action in the Arrowverse "Crisis on Infinite Earths" crossover event. 
He was a beloved figure in the world of animation and at conventions all over the world. His fans — myself very much included — are heartbroken at the news. He was the voice of Batman for a generation, and it's hard to overstate the impact his work has had on the world of comics. Tributes to Conroy have been pouring in from his fans, friends, and co-stars like Mark Hamill, who called him "perfection," saying:
"He was one of my favorite people on the planet, and I loved him like a brother. He truly cared for the people around him — his decency shone through everything he did. Every time I saw him or spoke with him, my spirits were elevated."
Though Conroy did live-action work on things like "Cheers," "Murphy Brown," and "Spenser: For Hire," it was his voice that would get him recognized, and Hamill wasn't the only person whose spirits he elevated. I'm sad to say that I didn't know the story about Conroy after 9/11 until today, but it's really beautiful.
A bright knight
In a 2008 video from Comic Book Club, Conroy was asked to tell the story of volunteering after the 9/11 attacks in New York. At the time, the city was calling for volunteers to help with whatever they could. Conroy wanted to help and said he called the volunteer line, where they explained they had enough tunnelers and diggers. What they really needed was to help feed the first responders and other volunteers, and asked if he had any restaurant experience. Conroy laughed, "I'm an actor. Of course, I have restaurant experience." 
They gave him half an hour to get to the restaurant Nino's, a few blocks from Ground Zero, where he was put to work cooking. In the video, he describes how everyone came in covered in soot, dust, and smoke. As they brought in food donations from restaurants around the city, he was there in a "depressing" atmosphere, cooking in the back. 
Another cook asked him what he did for a living, and he said he was an actor. When pushed about what he did specifically, he said, "I work in animation." The guy recognized him and said, "I knew it! I knew I knew your name. Kevin Conroy! You're Batman!" 
A light in the darkness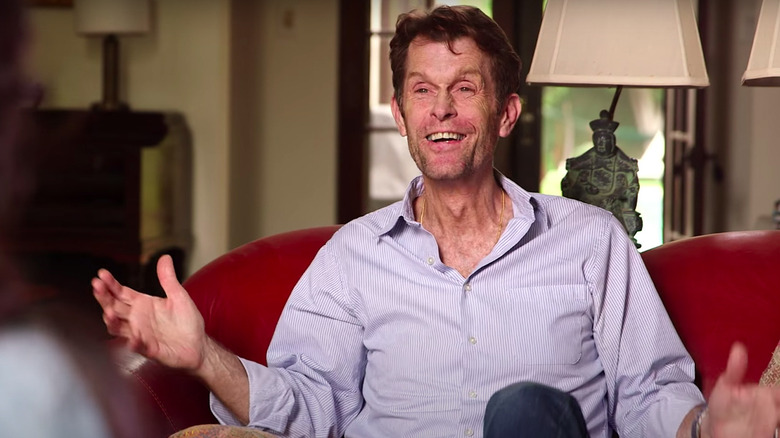 DC
The crowd of dusty, exhausted first responders were told that Batman was cooking them dinner, and at first, they didn't believe it. Then Conroy said, "I am vengeance. I am the night. I am Batman," and everyone realized it was true, saying, "Holy f***, Batman!" They all started talking about their favorite episodes with him, and he was asked how it felt to be Santa Claus.
I hope you get a chance to watch the video because the joy with which he tells this story is infectious. I just want to add a personal note here: I was in NYC a couple of days after, downtown, helping someone who lost their partner. There is no way to accurately convey the devastation of the people who were working at the site. It was like you could touch the sadness and horror hanging in the air. Knowing that these brave men and women had a few moments of cheer from this talented man is a balm to the heart, even all these years later. 
Kevin Conroy will be terribly missed. 
Batman forever.