Kevin Conroy, The Definitive Voice Of Batman, Has Died At 66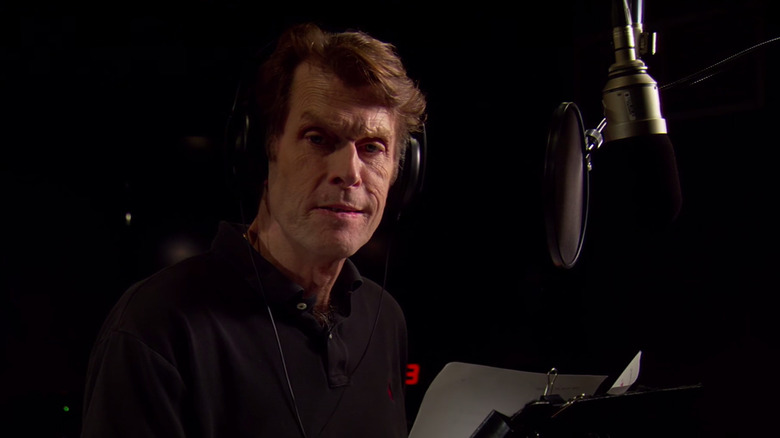 DC
The end of an era is upon us. Reports from Kevin Conroy's colleagues in the animation industry indicate that the prolific and unparalleled voice actor, most famous for defining the voice of Batman and Bruce Wayne for an entire generation of fans in multiple mediums and a plethora of different projects, has passed away at the age of 66 — just weeks shy of his next birthday. News of the acting legend's death first broke on a Facebook post by fellow voice actor Diane Pershing, who voiced Poison Ivy in "Batman: The Animated Series." According to Pershing, Conroy had been sick for some time, though his cause of death is yet unconfirmed. Here's what she had to say in her post, which appeared on her Facebook page early morning on November 11, 2022:
"Very sad news: our beloved voice of Batman, Kevin Conroy, died yesterday. He's been ill for a while but he really put in a lot of time at the cons, to the joy of all of his fans. He will be sorely missed not just by the cast of the series but by his legion of fans all over the world. Below are pictures of Kevin with Loren Lester who plays Robin another with me and and [sic] Tara Strong who is in the later episodes of Batman cartoons. And then finally, one of Kevin and me in front of the huge audiences we used to get when we did our panels. RIP, friend."
The news was confirmed by Conroy's representative (via TV Line) in a statement:
"It is with profound sadness that I send this to you today: Kevin Conroy, the quintessential voice of Batman, and a dear friend to so many of us, has passed away."
A DC titan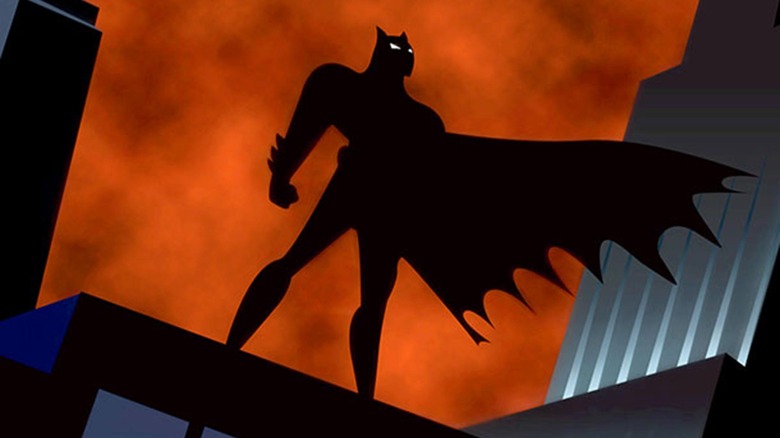 Warner Bros. Animation
Starting in the early 1990s with the beloved "Batman: The Animated Series," Conroy rapidly established himself as the authoritative voice of DC's flagship superhero, imbuing both sides of the Batman/Bruce Wayne dichotomy with distinct voices and subtle mannerisms — a now-familiar aspect of the character that many would point to Conroy as the genesis of. More than capable of capturing the wide range of emotions for the Dark Knight, from his tortured backstory to the more hopeful moments of comedy and banter and empathy, Conroy put his official stamp on Batman and enjoyed the longest-running tenure of any actor associated with the cape and cowl.
Remembrances, condolences, and other expressions of grief poured into social media in the hours after the news began to make the rounds. No less an authority than comic book writer, screenwriter, and producer Paul Dini weighed in on Twitter, posting a mournful image of Batman from the 1993 animated film "Batman: Mask of the Phantasm."
— Paul_Dini (@Paul_Dini) November 11, 2022
Conroy's influence as the voice of Batman extended to several different productions throughout 30+ years, from movies such as "Batman: Mask of the Phantasm" to the "Batman: Arkham" video game franchise to the live-action DC world in "Batwoman" and "Crisis Aftermath." Throughout it all, Conroy stood toe-to-toe with the likes of Mark Hamill as the Batman's arch-nemesis the Joker, Tara Strong as constant pest Harley Quinn, and various other talents throughout his run. But perhaps most importantly, Conroy's contributions to DC Comics' 2022 Pride anthology, in which he wrote "Finding Batman" from his perspective as an openly gay man, may prove to be his greatest legacy.
It's impossible to put into words how sorely Kevin Conroy will be missed.