Ralph Macchio On His Experience Auditioning For The Karate Kid And Meeting Pat Morita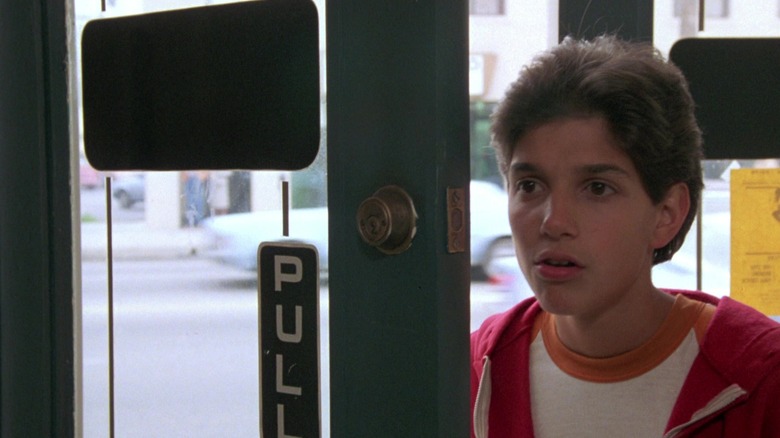 Columbia Pictures
For some actors, one series of movies can go on to define their entire career. For Daniel Radcliffe, it's the "Harry Potter" franchise. For Michael J. Fox, it's the "Back to the Future" franchise. For Ralph Macchio, it also could have been the "Back to the Future" franchise, but he was deemed "too east coast" for the role. Luckily for Macchio, he already had a career-defining franchise in hand with the "Karate Kid" films. The story of a kid from Brooklyn being taught karate by his wise building maintenance man spawned two sequels, multiple spin-offs, and a hit Netflix series. For Macchio, that's practically a lifetime of work just from one franchise.
But Macchio didn't know immediately that the script he received about a kid doing karate would become his life's work. According to a recent interview on the "Happy, Sad, Confused" podcast, when Macchio first got a call about the film, he thought it would be super cheesy.
"I got a call that they were making a movie called 'The Karate Kid' and I was like, is it a cartoon? After school special? That's such a cheeseball title. That shows you what I knew. Maybe I knew I'd be carrying it for the rest of my life."
In another classic case of not judging a book by its cover, it's a good thing young Macchio didn't dismiss the film on name alone, for both his financial sake and our collective cultural sake.
Every possible teenage guy you could imagine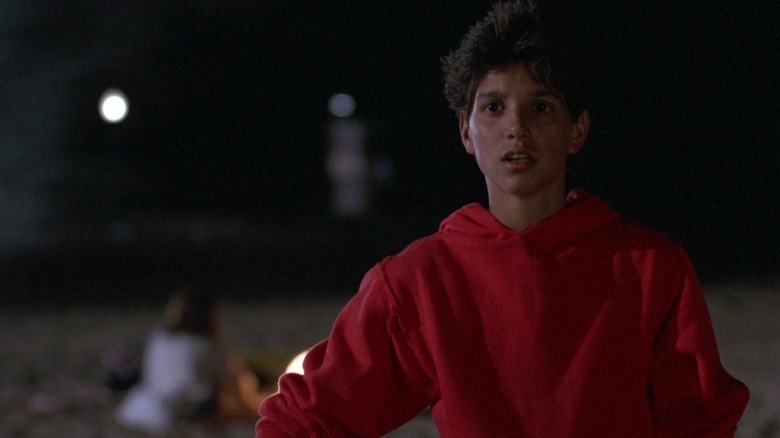 Columbia Pictures
So Macchio agreed to read for the role of Daniel LaRusso. According to his podcast appearance, Macchio assumed he would have to "go through all the hoop jumping" to get the part. It may have been a bit presumptuous, but coming off a solid role as the tragic Johnny Cade in 1983's "The Outsiders," it makes sense that he figured he'd be one of the higher-profile teens going out for the role.
But apparently, that was very much not the case. When he arrived at director John Avildson's apartment to read for the role, he was shocked by the sea of potential Daniel-sans he came across.
"I walk into John's apartment building, and I get up to the floor where his apartment is, and it's packed with every possible teenage guy you could imagine."
Now, instead of just smoothly walking into the part, Macchio was faced with the prospect of an acting battle royale. Fortunately for him, he still managed to come out on top and secure the role. He'd be working alongside Pat Morita, who'd portray Daniel's karate teacher and mentor, the iconic Mr. Miyagi. While the two would eventually form a strong bond, Macchio admits he initially made some assumptions about the man he'd be working with.
Hey, Arnold!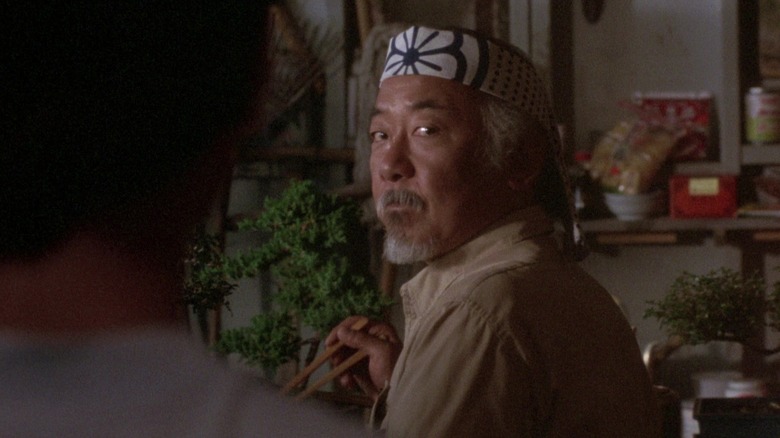 Columbia Pictures
As Macchio explained on the podcast, when he learned he'd be working with Morita, he only knew him from his role as Arnold, the eccentric drive-in owner from the popular sitcom, "Happy Days." When they first began working together, Macchio expected him to be just like the character, but was surprised by the depth of the man he'd be acting alongside.
"I just kept thinking it was Tuesday nights on ABC and I was going to walk in there and he was going to go, 'Fonzie, ha ha ha!' Like, I was actually typecasting him...but when I walked in there Arnold from 'Happy Days' was nowhere to be found, his articulation, his diction was letter perfect. He was very serious about talking about Japanese heritage and culture and the meanings behind the words and his own family."
Macchio was also pleasantly surprised by how well he and Morita worked together, basically right away.
"Then we started reading the scene and it was just as easy as anything I'd ever done. And I didn't know it at that point, I just knew it was easy, I didn't know necessarily it was great chemistry or all that other stuff. I was probably too young to understand that. All I remember is how effortless and simple and easy [it was]."
A lasting legacy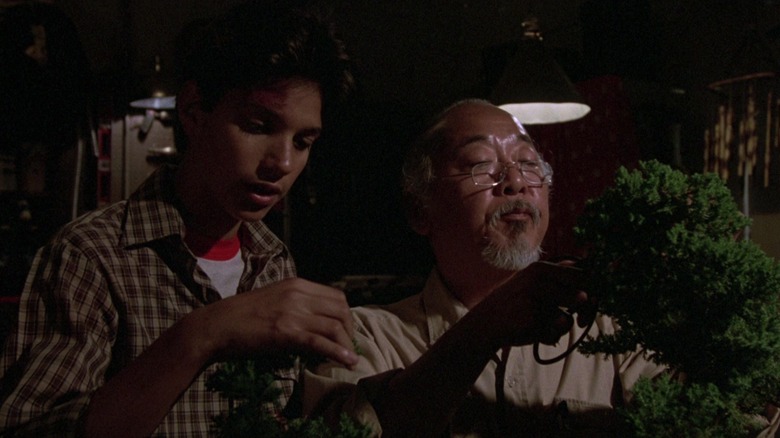 Columbia Pictures
With a very talented co-star now in his corner, what seemed like a cheesy Lifetime movie was now seeming more and more like a potential hit. The script was already very strong, and according to Macchio on the podcast, it was "elevated by what was clearly two actors that were meant to be together in these roles, and it was right after that that we did a quick screen test for the studio."
Clearly the chemistry Macchio felt with Morita shone through for audiences, as "The Karate Kid" was a huge hit. Macchio and Morita would go on to star in two more "Karate Kid" movies together (even though, to this day, Macchio does not like "The Karate Kid Part III") and form a lifelong bond.
So not only did Macchio get the role of a lifetime, but a fantastic friendship. In a recent essay Macchio wrote for People, he still spoke glowingly of Morita, who passed away in 2005, and his influence on his life.
"If I were able to explain to you all that is happening with The Karate Kid based on what we were a part of creating nearly 40 years ago, I'm not sure you would believe it. The legacy of your work and contribution to the world in your portrayal of Mr. Miyagi shines brighter than ever... ...Thank you for the gift of our friendship, for blessing us with your brilliant portrayal of the iconic Mr. Miyagi and, mostly, for your ongoing presence in my life."