Taylor Sheridan's Wind River Is Getting A Sequel With Director Kari Skogland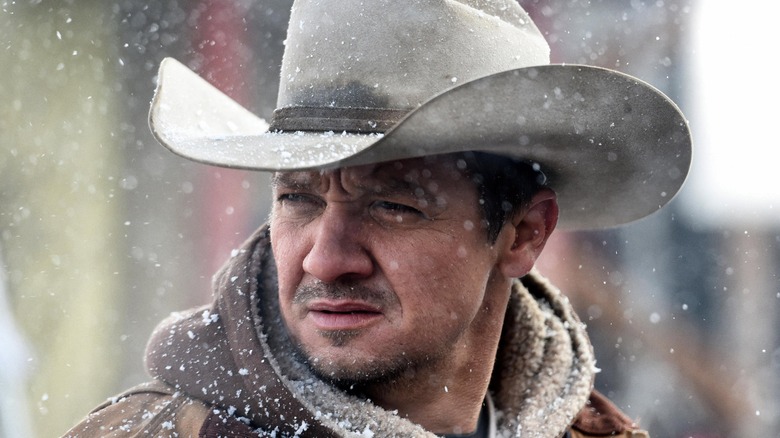 The Weinstein Company
You didn't think that filmmaker Taylor Sheridan was exclusively building an empire on television, did you? The "Yellowstone" creator and Western aficionado, who first cut his teeth as the credited writer on big screen projects such as "Sicario" and "Hell or High Water," is about to see his feature film debut receive a new (and unexpected) installment. His 2017 film "Wind River," starring Jeremy Renner and Elizabeth Olsen in the neo-Western thriller set in the freezing landscape of Wyoming (you can read /Film's original review by Ethan Anderton here), is officially set for a sequel film titled "Wind River: The Next Chapter."
The news was announced by Castle Rock Entertainment, additionally revealing that director Kari Skogland (known for directing episodes of "The Walking Dead," "The Handmaid's Tale," and the Marvel Cinematic Universe series "The Falcon and the Winter Soldier" for Disney+) will step in for Sheridan and helm the feature, as well. The script will be written by the screenwriting duo of Patrick Massett & John Zinman (2001's "Lara Croft: Tomb Raider," "Friday Night Lights," "Gold") and will begin production in January of next year.
Wind River: The Next Chapter gets the green light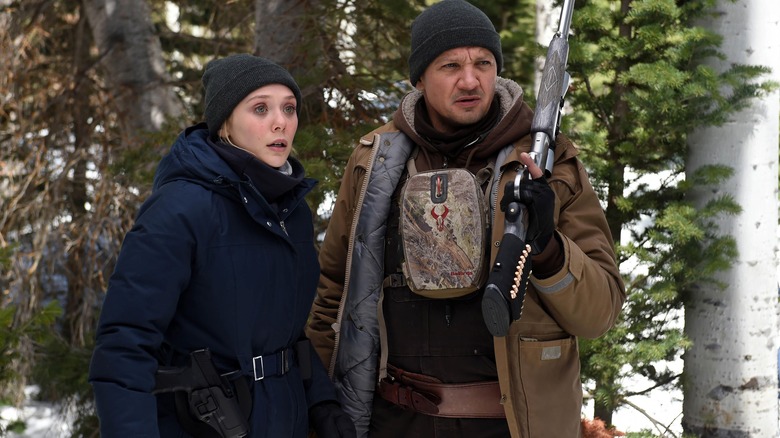 The Weinstein Company
Despite its rather modest success at the box office upon release, "Wind River" is about to receive a surprising sequel ... and at least one familiar face is set to reprise their original role. Although there is no mention of either Jeremy Renner or Elizabeth Olsen's return in the official press release (although we can expect "[a]dditional cast to be announced soon"), we do know that Indigenous actor Martin Sensmeier ("The Magnificent Seven," "Westworld," "Yellowstone") will make his return as Chip Hanson, a drug addict whose sister's death under suspicious circumstances was the inciting incident in the 2017 film. In the time since, it appears that Chip has gotten his life back on track, as indicated by the official logline for the sequel that positions him as a central character this time around:
In "Wind River: The Next Chapter," terror has escalated on the Wind River reservation as a series of ritualistic murders remain unsolved. The FBI enlists Chip Hanson, a newly minted tracker for the U.S. Fish & Game, who becomes embroiled in a desperate and dangerous fight between the authorities, a vigilante, and the Reservation he calls home.
The original film, set on a Wyoming reservation reeling from unexplained murders, wrestled with issues of treatment of Indigenous women and Native Americans in general ... though not without some controversy, given the creative choice to focus much of the action on two white characters in Renner's grizzled U.S. Fish & Wildlife Service agent Cory Lambert and Olsen's rookie FBI special agent Jane Banner. The decision to foreground Sensmeier's character certainly feels purposeful and it remains to be seen how the rest of the cast unfolds. Keep an eye on /Film for updates.