Why Hugh Jackman Felt An 'Urgency' To Play His Role In The Son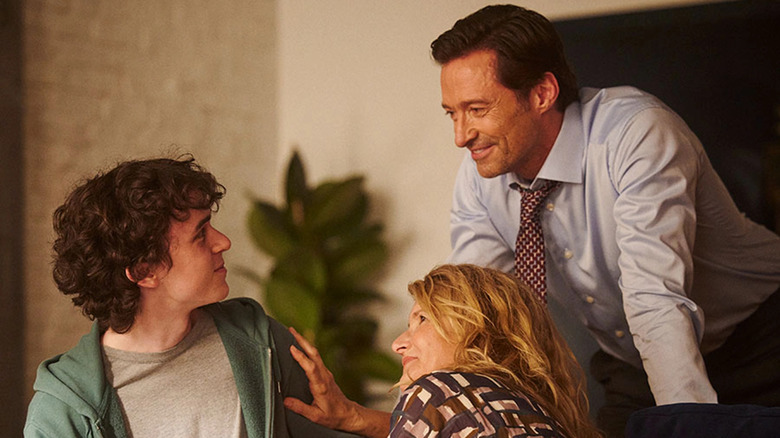 Sony Pictures Classics
It's always a pleasure to see Hugh Jackman perform. He's a talented actor, a fine singer, and a generally delightful person to watch transform into someone else. However, his upcoming film "The Son," written and directed by Florian Zeller, sees him playing someone similar to himself: a father doing what he can for his family. That said, it's an important role to him, despite not being something fantastical and undeniably exciting. In fact, he clearly found a connection with the deep subject matter of the film.
Jackman revealed to Good Morning America that he felt an "urgency" to play the patriarch figure in this story. He told the morning news program:
"The story itself, which deals primarily with a young man dealing with a mental health crisis and the family around him and how the family deal with it, is one that is universal. It's been happening for a long time, but I think particularly post-pandemic, it's at an epic proportion right now. And this story is one that needs to be told. [I hope it] will spark conversations. I feel there's a lot of shame, a lot of ignorance, a lot of guilt around this issue, and people want to keep it within and I think we have to admit that we don't know what to do. I think we have to admit that we don't always have the answers. There's a line in the movie, that love is not always enough in these situations. So, hopefully the movie will spark those conversations and get some real help to people who need it because a lot of people are wandering alone and we shouldn't do that."
Getting the part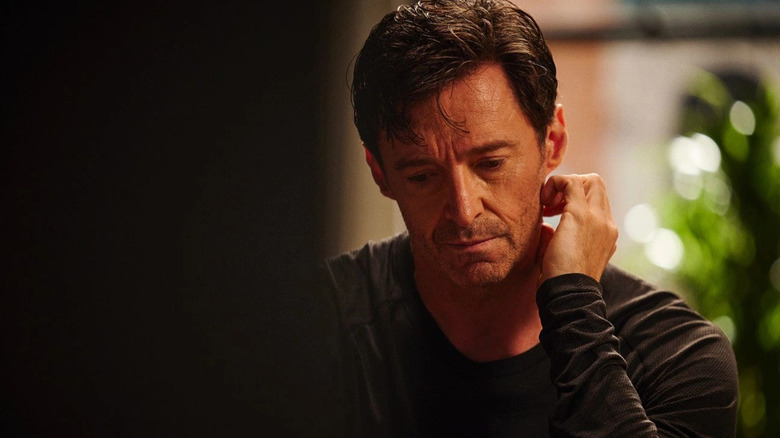 Sony Pictures Classics
Whether or not Zeller's latest is your cup of tea, there's no denying that Jackman looks to be deeply effective as Peter, a father trying to do right by his child in the way he wished his own father had done for him. During the same interview, Jackman revealed he made it a point to reach out to the director about the part during the casting process:
"I obviously had seen ["The Father"], I'd seen his plays, I was going to do one of Florian's plays. He's written a lot of plays. And so I read the script, and knew I had to do it. I had also heard that a couple of other actors were being talked about. So I had this awkward moment where I emailed the director, because I felt an urgency to play the part. It's a rare thing to happen. It's one you look for. I emailed him, I said, 'Sorry, if you're dancing with somebody else, if you are, I'm not the kind of guy to cut in. But if you're not, I would love to play the part.'"
It's interesting to think what other actors might have also played this role well had Jackman not been available, but there's a tenderness in him that feels crucial to a part like this — and that Good Morning America interview is proof of that.
"The Son" will premiere in theaters in the United States on November 25, 2022.