Steve Martin's Show Business Career Kicked Off With A Job At Disneyland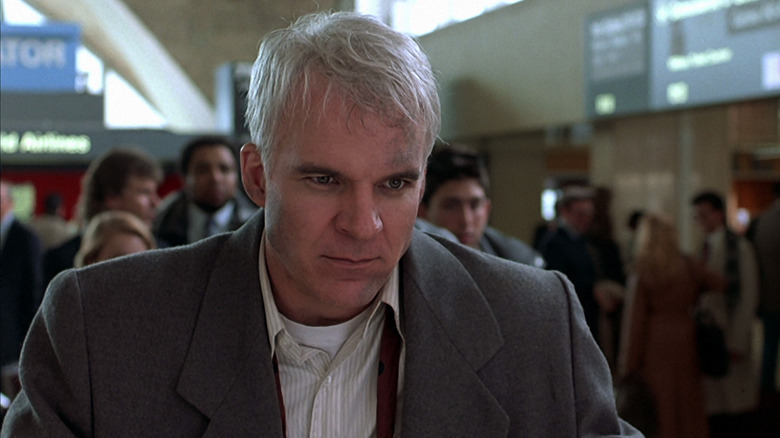 Paramount Pictures
Steve Martin is one of the elder statesmen of comedy. The banjo-strumming funnyman has cracked audiences up for almost 50 years, from movies like "The Jerk" and "Little Shop of Horrors," to his recent television stint on "Only Murders in the Building." During his prime, he was one of the biggest draws in comedy movies — John Hughes, for example, only agreed to direct "Planes, Trains and Automobiles" because of Martin's involvement.
But all great talents need to get their start somewhere, and Martin took a particularly unconventional path to show business. In an interview he did with Charlie Rose in 1996, Martin shared how he got his first performing opportunity at The Happiest Place on Earth:
"I was 10 years old, we had just moved to Garden Grove, California, and I didn't really know much about Disneyland. It was just opening, it was 1955, the summer of 1955, and a friend of mine — his name is Moe Collins I've found out since — told me, 'They're hiring kids!' I said, 'What?' 'They're hiring kids to sell guide books.' And I got on my bike and I went down there, and somehow just landed this job ... That was really the beginning of my show business career, I always felt."
Gaining confidence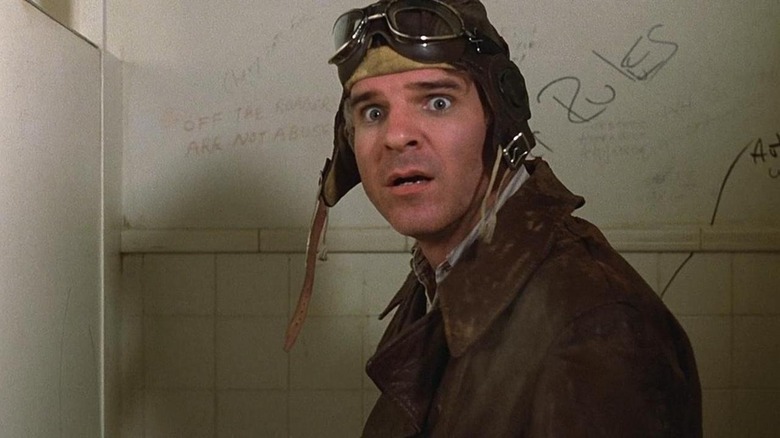 Universal Pictures
Ah, to be back in that age of lax child labor laws that allowed Martin his first showbusiness opportunity. According to Steve Martin in the Charlie Rose interview, it was the first time he ever performed in front of anybody as he played a variety of roles in the park:
"Well, I was out in front of people. And even now they refer to people who work there as actors, and you're 'backstage' when you're not out in front of people. And you know, it was the first time I could be vocal, really, in front of people. And I sort of migrated through Disneyland, first selling trick ropes at Disney in Frontierland doing actual cowboy tricks with a rope, and then I got a job at Merlin's Magic Shop, and that was my big break."
This is an unusual path to discovering a love of performance. But Martin, who famously believes himself to not possess much natural talent (perhaps because his own father never found him funny), explained to Rose what working at Disneyland taught him:
"Well it's true, you know, I knew people in high school who could sing so beautifully, and people could dance — I couldn't do either, any of that, or play an instrument even in high school. I couldn't play an instrument. I really had no gift in that direction."
It's surprising to read that someone like Martin doesn't think of himself as naturally talented, as his career clearly proves he had what it takes. It was this lack of confidence that also allowed him to discover his love for vaudeville.
Improvement through vaudeville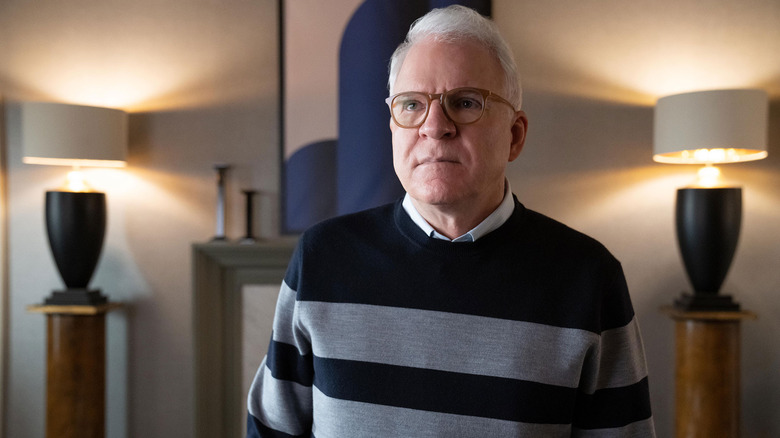 Hulu
It was Steve Martin's interest in vaudeville that led him to his comedy career, according to a 2008 Fresh Air interview he did. "I was very interested in vaudeville," said Martin. "It was the only sort of discipline that was a five-minute act on stage, which is what I really enjoyed and saw myself doing."
These short-form performances helped Martin learn how to get the most out of a brief time in front of a crowd, something he'd bring to his many movie performances. This increased confidence also helped as he moved forward in his career, according to him in the Fresh Air interview:
"I quickly decided that [if] the material was good or weak or whatever ... I decided, whatever it was, I was going to pretend like it was fantastic and how great am I, how great is what you're seeing. And I think that's what the audience tuned into because they couldn't believe that someone actually was that confident."
It was the confidence he gained during his time at Disneyland that allowed Martin to have such an illustrious career, one that sadly may be coming to an end soon as he considers retirement. So take your opportunity to appreciate Martin while he's still actively performing, because he's both a unique talent and an inspiring example for aspiring performers.