A Very Serious Childhood Moment Sent Gene Wilder Down The Path Of Comedy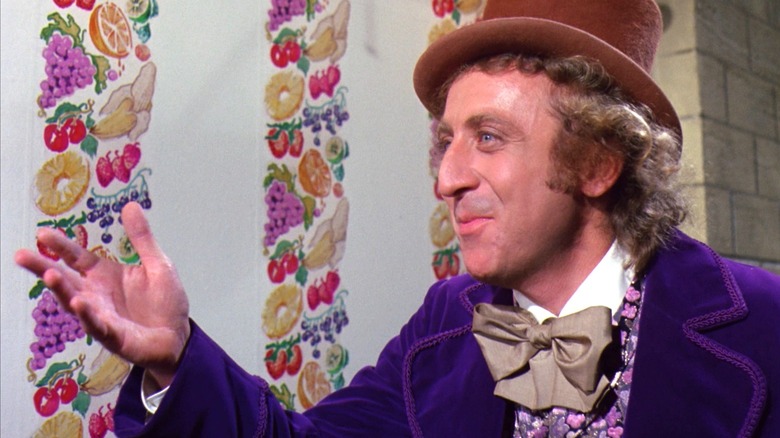 Paramount Pictures
It's hard not to love Gene Wilder. Even if you can name only a few of his films, whenever he appeared on screen, he brought a sense of joy and mischief. His sly smile and piercing blue eyes always made you think he knew something you didn't, but he was always keen to slowly let you in on the joke. Whether in his iconic performance as the titular candy maker in "Willy Wonka and the Chocolate Factory" or in his later (and final) role on the NBC sitcom "Will & Grace," there was something about Wilder that brought a smile, along with a whole lot of genuine belly laughs.
While Wilder could sell any joke on the page, it was the seriousness with which he took each role that elevated the material, particularly in his multiple collaborations with Mel Brooks. One of the reasons "Young Frankenstein" has endured as one of cinema's most brilliant comedies is because of how straight Wilder plays every ridiculous scene – even when he found himself dancing alongside a seven-foot-tall monster. And that was a very intentional choice by Wilder. The actor explained (via Little White Lies):
"I do act the same way if I'm doing a comedy or a drama. It's just in a comedy, I'd make comic choices, but I try to make it as real. Actually, the more real you are in a comedy, the funnier the comedy is. So, that's what I devoted my career to."
When Wilder passed away in 2016 due to complications from Alzheimer's, his nephew Jordan Walker-Pearlman revealed the comedy legend had received his diagnosis three years prior. He chose to keep it secret for the sake of his fans. As his nephew said in the wake of his death, "He couldn't bear the idea of one less smile in the world."
The idea of putting smiles on the faces of those around him — and making sure they kept smiling — came from a lesson Wilder learned at a very early age.
A brush with death led to a lifetime of laughter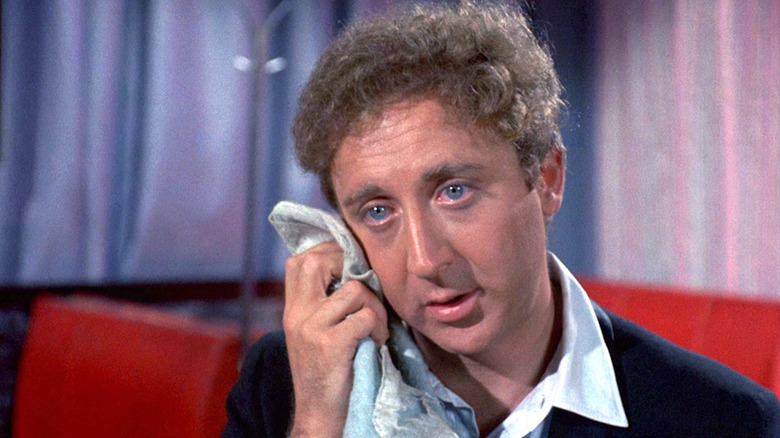 Embassy Pictures
When he was just eight-years-old, Wilder's mother suffered a severe heart attack. It was an interaction with her doctor that helped Wilder decide he was going to do his best to make people happy and provide them with laughter from there on out. The actor recalled (via Little White Lies): 
"The doctor took me aside and dropped his sweaty face against my cheek and he said, 'Don't ever get angry with your mother because you might kill her.' ... And the second thing he said was, 'Try to make her laugh.' It was an unusual thing for him to say, I thought, at the time. But, from that point on, I consciously tried to make another person laugh, and I succeeded."
Wilder, who was born Jerome Silberman in 1933, got his first professional acting gig in a production of "Twelfth Night" in Boston in 1959, partly because of his expertise as a fencing instructor. It was a small part, but it got the ball rolling on a productive career in the theater before his eventual breakout film performance as Leo Bloom in the 1967 Brooks classic "The Producers" (seen above), for which he received an Oscar nomination for Best Supporting Actor. 
That was the start of a fruitful partnership with Brooks, which included hilarious turns in "Young Frankenstein" and "Blazing Saddles, which were, amazingly, both released in 1974. Interestingly enough, Gene Wilder's role almost went to John Wayne, but we're sure glad it didn't.
Carrying that lesson forward with kindness and humor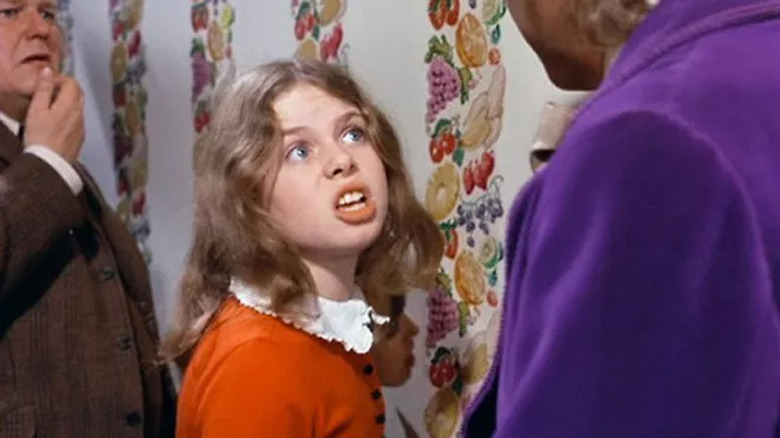 Warner Bros.
After Wilder's death, tributes from costars and fans poured in. His impact was far-reaching, despite having just 37 credits on his IMDb page. Perhaps that's because he made an impact that was felt when the cameras were not rolling just as often as when they were. 
Julie Dawn Cole, who played the spoiled brat character Veruca Salt alongside Wilder in "Willy Wonka & the Chocolate Factory," spoke about how Wilder went out of his way to watch over her during the production of that film. Cole was only 12-years-old and without any family during the shooting of the film. Production took place in Germany, and her mother still had to work back home in England. As soon as Wilder noticed, he made it his duty to take care of her, and he recruited his adult costars to do the same. Cole remembered (via Insider):
"And they did, they all kind of took care of me. So that was Gene. He was very much looking around at what was going on and taking care of everybody else. Very, very kind man."
When you're eight-years-old and nearly lose a parent, it would be understandable to come away from that incident traumatized. For Wilder, it wound up having a very different impact. Sure, Wilder's description of that doctor putting his "sweaty face" against his own is... slightly disconcerting. But the lesson that perspiring doctor imparted was one that Wilder would carry with him for the rest of his life.
Fortunately for us, it's a lesson that's helped keep us laughing for decades.