Michael Madsen Joined Reservoir Dogs Just To Hang Out With Harvey Keitel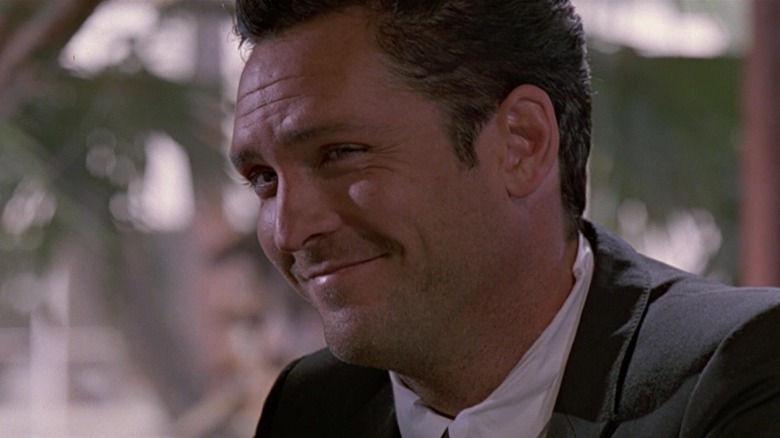 Miramax Films
"Reservoir Dogs" was Quentin Tarantino's arrival on the scene as an independent filmmaker, and it immediately proved that he was a director to watch. A low-budget pressure cooker of a movie that centers on the crew of would-be criminals in the aftermath of a robbery gone horribly wrong, the film was the origin of some of Tarantino's filmmaking trademarks, including witty dialogue and hyper-violence. The excellent cast helped Tarantino's debut massively, which boasted a level of acting talent leagues above what most directors can obtain for their first feature film. Actors like Steve Buscemi, Michael Madsen, and the legendary Harvey Keitel anchored the picture.
Of course, securing such a stellar cast was a process of its own. Luckily for Tarantino, Keitel was on board with the movie from the moment he read the script, even volunteering to produce the movie to help it get off the ground. If an actor like Keitel signing on so quickly isn't an endorsement of your art, I don't know what is.
With Keitel on board, things became even easier for Tarantino. When such a bevy of immense talent signs on with a first-time director, the movie is sure to attract eyes from around the industry. In the case of Michael Madsen, who would go on to play the brutal Mr. Blonde, he wanted to do the film just to pal around with Keitel, according to a Screen Rant interview from 2020.
My buddy Harvey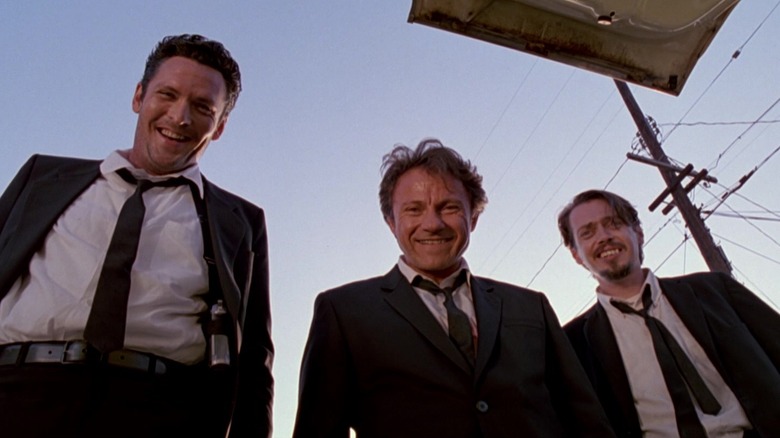 Miramax Films
In the Screen Rant piece, Michael Madsen spoke about his motivations for signing up to perform in "Reservoir Dogs" as Mr. Blonde. "I had worked with Harvey Keitel on 'Thelma & Louise,' so me and him were already buddies," said the actor. "What I found out he was playing Mr. White, that was the attraction, besides it being one of the best scripts I had ever read in my life up to that point."
While the opportunity to bro down with Harvey Keitel was the initial thing that drew Madsen into the movie, the script also blew him away. The strength of Tarantino's story further solidified his decision to join up, even with such an unknown at the movie's helm. "I knew it was something special. I knew it was something different," said Madsen. "But nobody knew Quentin Tarantino. Nobody. I had never even met him ... to be able to be in the first movie he was given the money to make and direct, was quite the privilege."
There would be a bit of a hiccup with the casting of Madsen, as he wanted to play the role of Mr. Pink until Tarantino gave him an ultimatum of playing Mr. Blonde or no one at all. With the cast settled, "Reservoir Dogs" went on to great critical and cult success. Despite modest box office earnings, the film kicked off what would become Tarantino's storied filmography. Both Keitel and Madsen would work with Tarantino again on future projects, even if they didn't get to hang out together on set.