Butch Cassidy And The Sundance Kid Could've Starred Warren Beatty And Elvis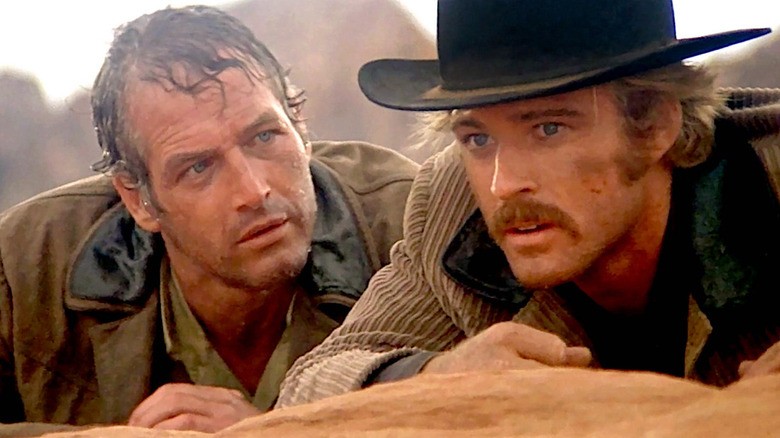 20th Century Fox
1969's "Butch Cassidy and the Sundance Kid" was a massive success, not just in the box office, but as a piece of pop culture. BJ Thomas's song "Raindrops Keep Fallin' On My Head" was playing on every radio station, it won multiple Oscars, and it solidified its leading men, Paul Newman and Robert Redford, as not only some of the biggest stars in the world but also a pair that audiences wanted to see in more movies. 
The chemistry between Newman and Redford would prove to be box office gold one more time, in 1973's "The Sting," however this particular pairing almost didn't happen. They weren't the first choice for producers. Studio execs wanted Warren Beatty to star in "Butch and Sundance," and for good reason. Beatty was on a meteoric rise, having just wowed audiences with 1967's "Bonne and Clyde," and the man seriously considered the offer.
The "Butch Cassidy and the Sundance Kid" movie we got is an all-timer and I wouldn't give it up for the world, but these "almost was" stories are always fascinating. Imagine Warren Beatty in the Paul Newman part and you can kind of see it, but what about the Redford part? Apparently, Redford wasn't cast yet and Beatty had a mighty strange idea for his co-lead... 
That's right, Elvis Presley.
You ain't nothin' but a prairie dog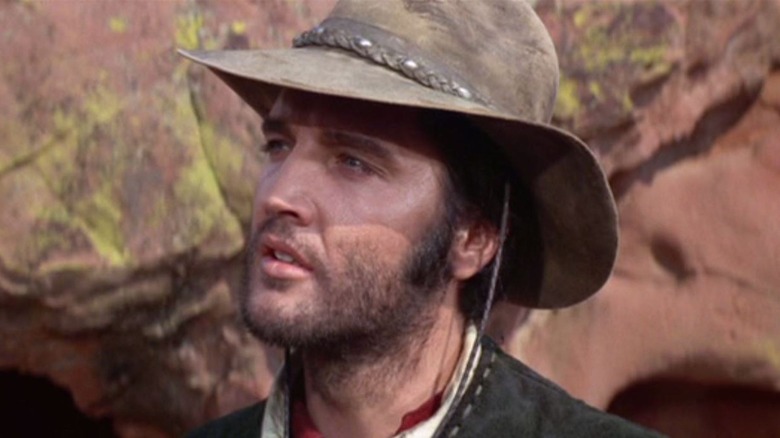 National General Pictures
Keep in mind, Elvis's big comeback special was released in 1968, so he was back on top again for the first time since the British Invasion. Plus, he had a lot of acting experience. You can follow Beatty's line of thought here.
In fact, Elvis shot a western in 1969 called "Charro!" and he racked up quite a few westerns before he was done with movies (or movies were done with him), including "Love Me Tender," "Stay Away, Joe," "Tickle Me," and "Flaming Star." None of those are particularly remembered as being great and he's not considered to have turned in any award-winning performances in them, but there's no doubt the King of Rock and Roll had a cinematic charm and in the hands of a director like George Roy Hill working off of a script from the legendary William Goldsman, starring in "Butch Cassidy and the Sundance Kid" could very well have changed the performer's trajectory.
Ultimately, though, Beatty passed on the movie, reportedly because he found the two-hander was too similar to his recent "Bonnie and Clyde." The version we got with Redford and Newman in the starring roles was one of the last great westerns. It was a film that didn't resemble the cut-and-dry good and evil morals of traditional westerns and, along with "The Wild Bunch," signaled an end to one of the most prominent and dependable Hollywood genres.
Picturing Beatty and Elvis in those parts is a fascinating "What if?" but the movie we got was probably the best possible version of that movie.