Black Adam's Reign Continues At The Box Office, But One Piece Film: Red Isn't Far Behind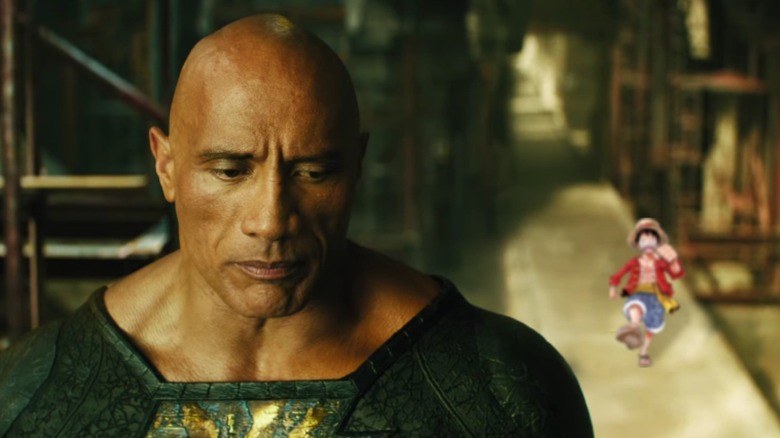 Warner Bros.
In a weekend that can perhaps best be described as the calm before the "Black Panther: Wakanda Forever" storm, DC's "Black Adam" looks poised to come out atop the box office again. The Dwayne Johnson-led superhero flick certainly hasn't been breaking any DC box office records, but it's proven that it has some lasting power with a third weekend that's projected to add $17 million to its overall haul, per The Hollywood Reporter.
That'll move the film's domestic gross past $130 million, per the outlet, while its international gross currently sits at a similar number. The film saw a steep decline in viewership between its first and second weekends, with a 72% drop Friday-to-Friday. This week also saw a 37% drop over last week. Still, there haven't been many major releases in recent weeks, and "Black Adam" continues to best films like the George Clooney and Julia Roberts-led rom-com "Ticket To Paradise" and Lionsgate's horror film "Prey For the Devil."
Never underestimate anime fans!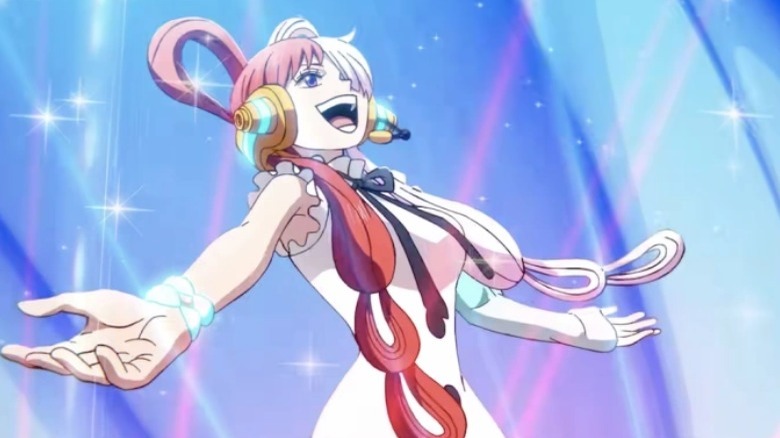 CrunchyRoll
The DC movie isn't actually the weekend's biggest earner so far, though: "Black Adam" made $4.7 million on Friday, but the anime feature "One Piece Film: Red" stands at $4.8 million based on Thursday previews and Friday gross, per Variety. This is thrilling news for anime fans, as the Gorō Taniguchi-directed continuation of the long-running anime is one of several Japanese animated imports that's had an impressive showing at the box office this year.
In August, "Dragon Ball Super: Super Hero" topped the domestic box office, while "Jujutsu Kaisen 0: The Movie" made a significant landing during the reign of "The Batman" back in March. All three films are distributed by Crunchyroll, which was acquired by Sony's Funimation in late 2020. The company has certainly had a lucrative run since then, but anime has been underestimated at the box office for a while now: that same year, "Demon Slayer the Movie: Mugen Train" made nearly $50 million at the American box office, and became the all-time highest-grossing film in Japan.
There are plenty of reasons anime could be hitting big in America lately, from the appeal of seeing a continuation of an already-beloved action saga on the big screen, to the Crunchyroll acquisition, to what appears to be an increasingly tepid critical response to American superhero films like "Black Adam." Whatever the reason, it's clear that the medium is having a major moment.