How To Watch I Love My Dad At Home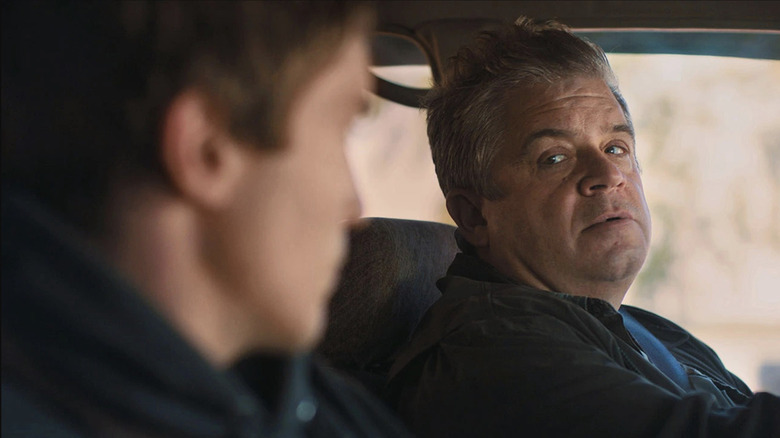 Magnolia Pictures
Have you ever catfished your own kid for love? As preposterous as the idea sounds, that's precisely at the heart of the Patton Oswalt film "I Love My Dad," which won the Audience Award and Grand Jury Award at this year's SXSW film festival. 
Inspired by the real-life experience with writer/director/star James Morosini's own father (don't worry, I gasped too), "I Love My Dad" sees Oswalt as a deadbeat dad named Chuck who has fallen out of touch with his son Franklin (Morosini) since divorcing his mother (Amy Landecker). Chuck's idea of "fatherhood" is building an empire of excuses, sad voicemails, and canceled plans, in addition to some phoned-in social media interactions. The situation is so grim, Franklin almost dies by suicide, but thankfully survives and is put in a rehabilitation center.
Upon release, Franklin feels empowered to set strict boundaries with his father, as the constant disappointment is at the core of much of his trauma and depression. The first step is to block his dad on social media, ignore his phone calls, and finally go "no contact." Realizing how badly he's ruined the possibility of a relationship with his son, Chuck is pushed to desperate measures. He doesn't pull a "Mrs. Doubtfire" and pose as a friendly nanny to get closer to his kid, but he does pretend to be a hot babe named Becca online using the photos of a real waitress (Claudia Sulewski) from a local diner. 
Remember how I said this was based on a true story?! Our own Ethan Anderton gave the film a 9 out of 10, and if you're hoping to see what this madness is all about, you're in luck, because "I Love My Dad" will soon be available for home viewing.
How to watch I Love My Dad at home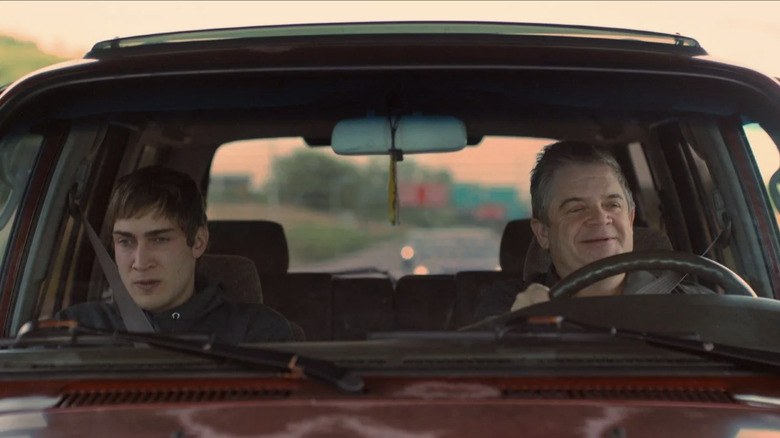 Magnolia Pictures
"I Love My Dad" is currently available to rent on VOD for roughly $6.99 at all of the usual haunts like Apple TV, Prime Video, Vudu, Google Play, and DirecTV, but no streaming plan has been announced as of yet. The film is being distributed by Magnolia Pictures, whose films have a tendency to end up on Amazon-owned platforms once the PVOD window has closed. Of course, we can't confirm where the film will end up, but it won't be surprising if Prime Video becomes the future home of "I Love My Dad."
For those who still love and appreciate the power of physical media, "I Love My Dad" will be available on Blu-ray and DVD, starting November 8, 2022, from Magnolia Home Entertainment. The suggested retail price is $26.98 for the DVD and $29.98 for the Blu-ray, but no additional special features have been announced for either release. The film will also become available On Demand the same day, so if you've not yet joined the rest of us blasphemous cable cutters, you have another way to watch it.