Star Wars Bits: Andor, Tales Of The Jedi, Galactic Pals, Fortnite, Star Wars: X-Wing, The Black Series, And More!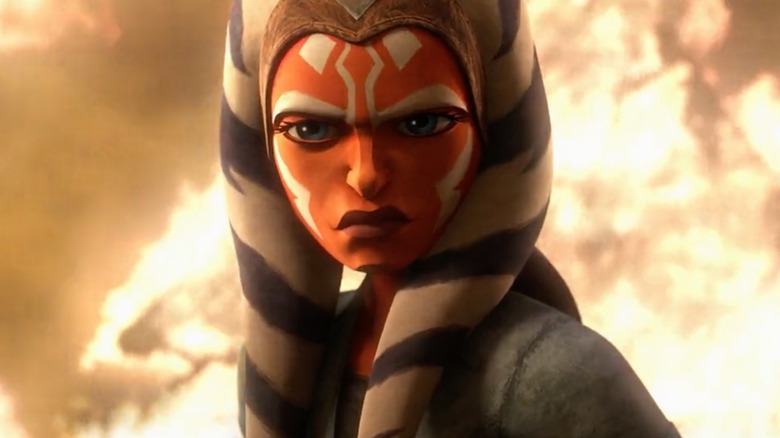 Lucasfilm
In this edition of Star Wars Bits:
"Andor" reviews & breakdowns
"Tales of the Jedi" & LGBTQ representation
New "Star Wars: Galactic Pals" Episodes
"Star Wars" returns to "Fortnite"
And More!
Andor reviews & breakdowns
Above, Nerdist's Dan Casey breaks down everything you might have missed in this week's episode of "Andor."
Next, Alex at Star Wars Explained shares his thoughts on "Nobody's Listening!"
On Live Action Star Wars, Ralph and James discuss the ninth episode of "Andor."
Tales of the Jedi & LGBTQ representation
That Gay Jedi has an excellent video about "Tales of the Jedi" and the retconning of LGBTQ representation. Also, be sure to check out Hope Mullinax's thoughtful piece on this subject at Dork Side of the Force.
Speaking of "Tales of the Jedi," Star Wars Explained has a great video highlighting all the Easter eggs and connections in the animated short series.
Star Wars returns to Fortnite
Fortnite celebrates Skywalker Week with the arrival of Luke Skywalker, Leia Organa, and Han Solo to Battle Royale v22.30. Skywalker Week runs until November 8 at 9 a.m. ET, and you can pick up Luke's classic blue lightsaber (from "A New Hope"), as well as his green lightsaber from "Return of the Jedi." Darth Vader's red lightsaber is also available, but you'll have to defeat the Dark Lord of the Sith first.
In the Item Shop, The Original Trilogy Set adds hero outfits for Luke, Leia, and Han. Other additions include: Slugthrower Rifle Pickaxe, X-34 Landspeeder Glider, R2-D2 Back Bling, Electrostaff Pickaxe, Millennium Falcon Back Bling, and Vibro-staff Pickaxe. Check out the video above for more info!
Begin your Star Wars reading journey
Are you a "Star Wars" fan looking to dig into the countless books set in that galaxy far, far, away? Jedi Novel Archive has you covered! 
Star Wars: X-Wing fan film
Directed by Christopher Parks, "Star Wars: X-Wing," is a passion project inspired by the popular space flight simulator video games of the '90s. Check out NobleEngine for more.
Star Wars: The Black Series holiday figures
Landspeeder Luke has a review of the 2022 holiday action figures from Star Wars: The Black Series. 
LEGO Luke Skywalker's Landspeeder
Custom Luke Skywalker poncho
Toy Polloi makes a custom poncho for his vintage Kenner Luke Skywalker figure. 
Jabba's Palace vintage cork boards
This Week! in Star Wars
And Finally, on This Week! in Star Wars, host Kristin Baver gives us the lowdown on all the latest news from that galaxy far, far away.
"This week in Star Wars, we continue the Halloween spirit with a look into 'Tales from the Rancor Pit' with a StarWars.com interview with author Cavan Scott and the artists, journey into Phase II of The High Republic with George Mann's 'Quest for the Hidden City,' and take a deep dive into episode 8 of 'Andor,' 'Narkina 5,' streaming now on Disney+. Plus, the Empire arrives as Kyle Soller and Denise Gough stop by to talk about their character's motivations."