Frank Oz Fought Against Casting Cyndi Lauper In Little Shop Of Horrors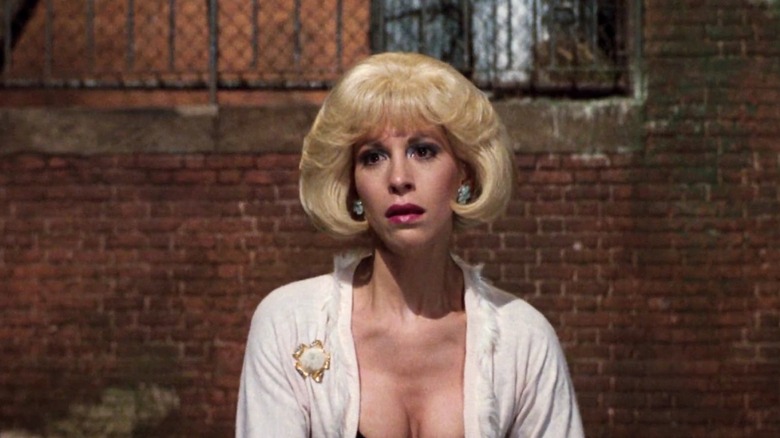 Warner Bros.
Behind-the-scenes of any production, conflict can erupt. Whether big or small, clashes between producers, directors, actors, etc. are almost inevitable, and can sometimes spill over into the final cut we see of a film. In the case of "Little Shop of Horrors," while making decisions ranging from casting to the original ending of the film, clashes between director Frank Oz and producer David Geffen were frequent.
Casting seemed like a big source of conflict between Oz and Geffen. It didn't matter how big or small the part was. The two had differences in opinion of who they wanted cast where. For example, the casting of Bill Murray was something Oz never intended. But Geffen went over Oz's head and cast him anyway. This went against an agreement they had made about both signing off on casting decisions, which caused a little tiff between the two.
When it then came time to cast the role of Audrey, it was no surprise that the two had further differences of opinion. According to an oral history given to The Hollywood Reporter, Geffen had wanted a bigger star because, as is still the case, star power sells seats. Oz, however, wanted Ellen Greene for sensible reasons. "I really wanted Ellen," Oz says. "I didn't think anyone could do better than the actress who played the character during the off-Broadway run. David was not for it." Instead, David was gunning for someone else. He wanted big-time star Cyndi Lauper as Audrey.
Cyndi Lauper or bust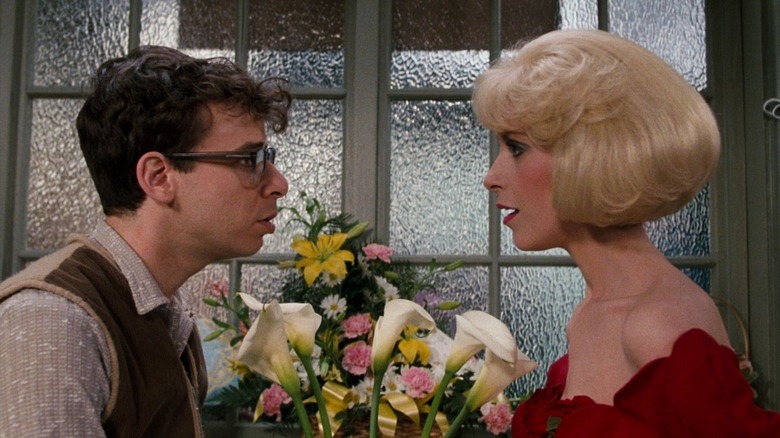 Warner. Bros
The era of stars being cast for their name alone is debatably over. But, for those reading, star power could lure in crowds from all over. When it came to casting Audrey for "Little Shop of Horrors," it isn't too much of a surprise that Geffen wanted Cyndi Lauper, or that rumors of Barbra Streisand being considered persisted. Hot off her album "She's So Unusual," Lauper was a major commodity. Unfortunately, her schedule made it impossible for her to join "Little Shop of Horrors."
This ended up working out well for Oz. His intention to honor the original production and cast of the Off-Broadway show ruled his decision-making process in casting and, as he explained to Entertainment Weekly, he was determined to get Ellen Greene onboard. "I have a lot of respect for the people who started the project and [Ellen Greene] was the one member of the cast who I felt was so good that [she'd be] fantastic on film," Oz shared. "I was very happy we got her. She's amazing. I couldn't imagine any other Audrey, really. She nailed that part for four years Off-Broadway."
As a former theatre kid, I couldn't imagine anyone but Ellen Greene playing the role of Audrey in "Little Shop of Horrors." She shaped the role into what it is today with her fragility, vulnerability, and strong vocals. Of the "Little Shop of Horror" battles, this was Oz's most successful win.