Barbra Streisand Returning To Directing With A Catherine The Great Biopic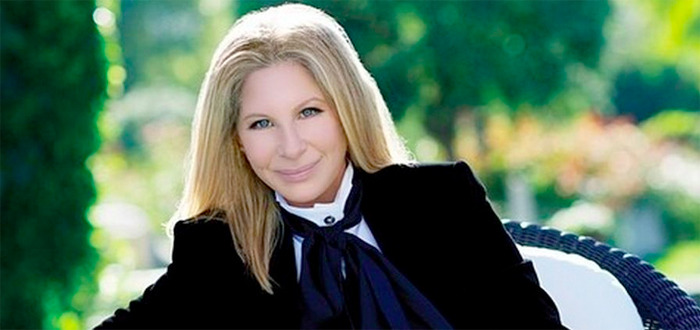 After keeping busy in the 1970s with films such as A Star is Born and The Way We Were, singer-turned-actress Barbra Streisand has been very selective over the past 20 years, opting to only star in four movies: The Mirror Has Two Faces, Meet the Fockers, Little Fockers and The Guilt Trip. But one of those films also had Streisand behind the camera, and it looks like she's finally ready to get back in the director's chair after nearly 20 years with a biopic about famed Russian empress Catherine the Great. 
THR has the news on Streisand directing again after being at the helm of The Mirror Has Two Faces back in 1996, as well as The Prince of Tides and Yentl before that, all films in which she also starred. Streisand found great success as a director with these films, and it makes me wonder why she hasn't been more active with that part of her career. Perhaps she's just picky about what inspires her to take on a job that takes a couple years away from your life.
For a return to the director's chair, Streisand has definitely chosen some strong female-led subject matter. For those not familiar with Catherine the Great, she was born to German royalty and came into power in Russia after becoming trapped in an abusive marriage to Peter III and taking action to usurp the power from the man who was quite the inept leader.
She overthrew Peter III and ended up ruling Russia from 1762 to 1796, bringing about what historians called the Golden Age of the Russian Empire, founding many new cities and towns while also continuing to modernize the country. Catherine the Great was a strong, intelligent and powerful woman, and her story will fit right in with the rise of prominent female-led projects.
My only concern is that period dramas are hard to do right while also getting an audience interested, especially when it comes to those that deal with the monarchy and those fighting for power. But there must be something special here in this Catherine the Great movie for Streisand to come back to directing after such a long time.
Part of the appeal is likely the script, which comes from Kristina Lauren Anderson and appeared on the Black List in 2014. Plus, Gil Netter will be producing, following success with the adaptations of Life of Pi and Water for Elephants. Assuming all the pieces come together to make this project happen, count me interested to see what Streisand can do as a director after all these years.