Tom Savini's Path To Horror Mastery All Started With A Zorro Costume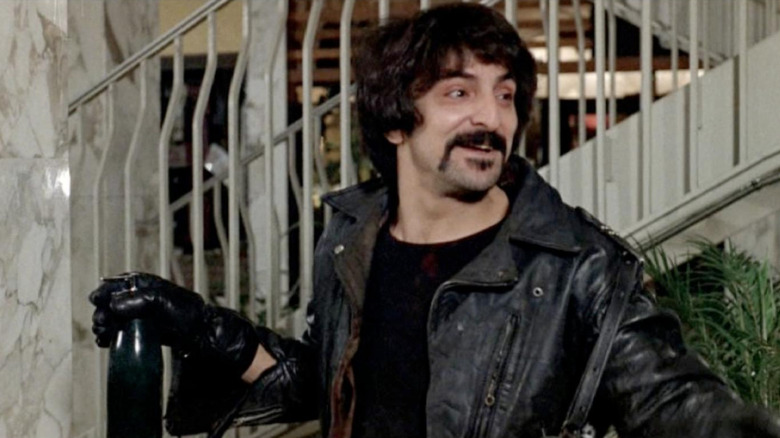 United Film Distribution Company
It's hard to imagine where the horror genre would be if Tom Savini never got into makeup effects. After all, his work on films like "Dawn of the Dead" and "Friday the 13th" arguably helped solidify the idea that horror movies are all about visceral reactions – how else are you supposed to react to seeing heads get crushed or guts being eaten? Savini is rightfully heralded as an important figure for the genre, and /Film's Max Evry recently spoke to him about his varied career amidst the re-release of his documentary "Smoke and Mirrors: The Story of Tom Savini."
According to him, his career in effects came down to one distinct memory. He recalled one particular prank that he did when he was 14 that involved a busy road and a Johnston McCulley character.
"I used to dress up as Zorro and wait for a car to come by," Savini said. "I'd wait for a car to come down the street and jump in front of the car. That guy probably is thinking, 'Was that Zorro in my headlights?' That was thrilling."
Scares are his specialty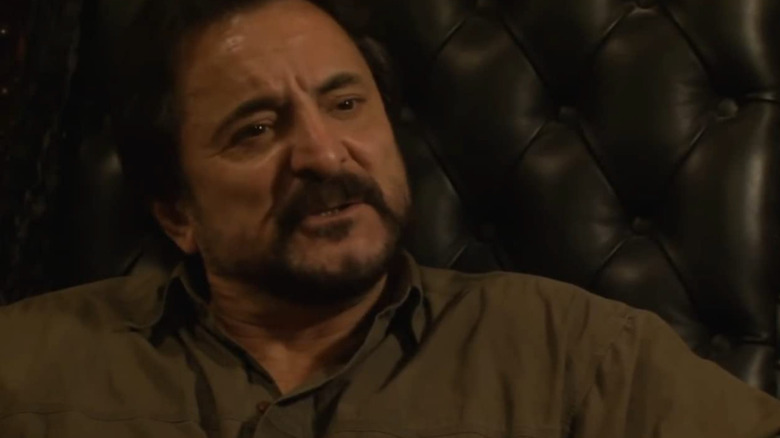 Wild Eye Releasing
Now, I can't say whether or not this was a safe prank to pull when you're only 14 years old. However, what I can say is that this makes total sense when you take his career into consideration. Savini's claim to fame is the fact that his effects are meant to shock and illicit extremely visceral reactions. Just take a look at his work on "Day of the Dead" – the throat-tearing effect is still nauseating! Jumping in front of people, and especially cars, can result in similar emotions.
Of course, that's not the only prank the young Savini apparently pulled. His real big break into effects work was dressing up as a werewolf, which resulted in a pretty funny rumor being spread around his hometown:
"I [also] would make myself up as a werewolf and scare one of the kids, and then the word would spread that there's a werewolf in the neighborhood."
Oh, and if you thought that his pranking days were over, you'd be wrong. Apparently, Savini is still out here causing all types of trouble, so you better watch out!
"I'm constantly scaring my wife," he laughed. "I'll be in bed and she'll get up and go to the bathroom. I fix the pillows under the blanket like I'm still there, and when she comes back I'll jump out of the closet just to hear her scream."
"Smoke and Mirrors: The Story of Tom Savini" is available on Blu-ray through Wild Eye Releasing.