Ralph Macchio Has A 'High Confidence' For Cobra Kai Season 6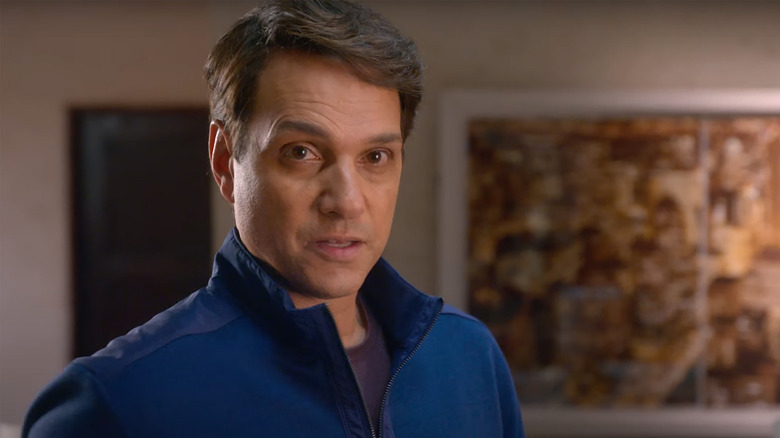 Netflix
As someone who only saw "The Karate Kid" only a couple of years ago, it's been fascinating to see this franchise blossom into five seasons of must-see television with its sequel series, "Cobra Kai." There's been select cases where the antagonist of a revered movie finds some semblance of redemption in a follow up, but it isn't often that characters like Willam Zabka's Johnny Lawrence become the lead of a franchise. But despite Zabka's magnetic performance, "Cobra Kai" makes it extremely clear that Ralph Macchio's Daniel LaRusso's journey is still just as important as Lawrence's.
The Netflix series shows all of the ways LaRusso's actions in the first film could be read in a different light through another's perspective. In the span of five incredible seasons, Macchio has become a critical component of this ensemble, as LaRusso stumbles and picks himself back up after the challenges thrown his way. Even with all the insanity that transpired in season 5 of "Cobra Kai," which /Film's Rafael Motamayor calls "utterly delightful," it still feels like there's more story to tell.
While promoting his new book "Waxing On: The Karate Kid and Me," during an interview with Collider, Macchio talks about how while there hasn't been an official announcement, there's a very likely chance that season 6 is just around the corner.
"There's no locked guarantees in anything, correct? In life. But there's a high confidence and discussions, but we don't have that official word. But I'm feeling good, and I'm feeling the book is not going to hurt our chances either."
Cobra Kai has given new life to The Karate Kid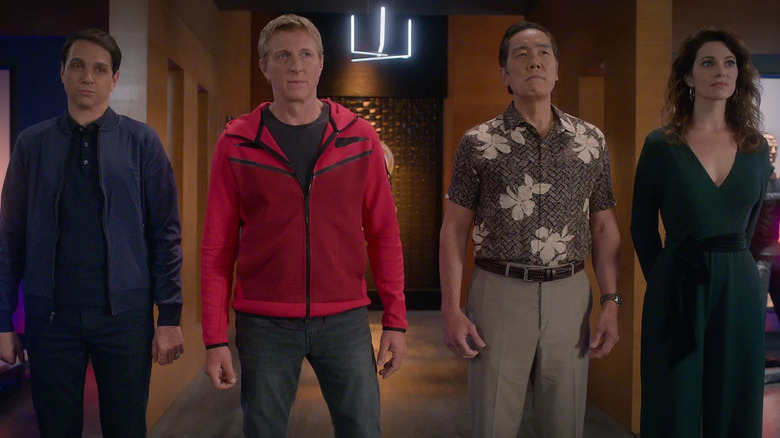 Netflix
Macchio just seems happy that the series that was so instrumental to his career success is still kicking strong nearly four decades later (via Collider):
"That's just very unique to have a story that's ongoing and a character that has been so impactful and inspirational, aspirational, wish fulfilling for so many people and so many generations now."
When you look at all of the legacy sequels that come out of '80s franchises, "Cobra Kai" is by far one of the most interesting. No studio can resist the temptation to dust off a once popular IP, let alone one as popular as "The Karate Kid." But it goes to show how much of a second life this series has received on the basis that, when Sony announced a new "Karate Kid" feature, folks were upset that it seemingly had nothing to do with the Netflix series.
"Cobra Kai" succeeds because it takes everything LaRusso went through in his trilogy, and turns it into an unabashed soap opera spectacle. LaRusso leading the charge along with Lawrence in the midst of a Californian karate war really shouldn't work, but in taking it deadly seriously, it transcends the contained nature of John G. Avildsen's film into something new, yet familiar. The new generation of karate kids are arguably as popular as their adult counterparts.
I think they have one more season in them to wrap this all up, and I for one, can't wait to see the melodrama unfold.
Season 1-5 of "Cobra Kai" are currently streaming on Netflix.