How To Watch The Woman King At Home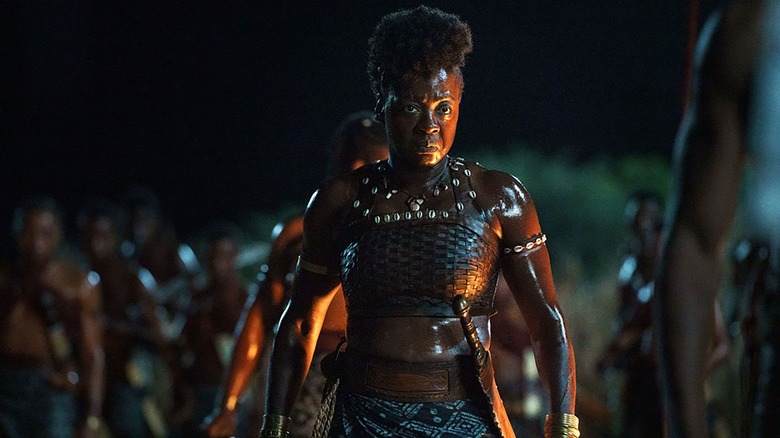 Sony Pictures Releasing
We're lucky to live in a time where Viola Davis is on our screens. The extraordinary actress made another triumphant turn this year in "The Woman King," and now you can experience the historical epic for yourself at home with the movie's digital and physical releases. Beginning on November 22, 2022, "The Woman King" will be available for rent and purchase on participating digital platforms where movies are available for purchase.
The movie recounts the "true story" of "an all-female unit of warriors who protected the African Kingdom of Dahomey" led by "General Nanisca as she trains the next generation of recruits and readies them for battle against an enemy determined to destroy their way of life," according to a Sony press release.
In this day and age, all movies make it to streaming services at some point, but the path for "The Woman King" is a little less clear. The film is distributed by Sony, and their movies tend to end up on Hulu or Disney+ due to the deal the brands have between them. That said, there is no confirmation as to where "The Women King" will stream, nor is there a streaming release date announced. Considering there will be a physical release of the film in time for the holidays, Sony could either hold the film until early 2023 for streaming, or aim to put it out around the holidays following the physical release. However, nothing is set in stone.
What about physical media?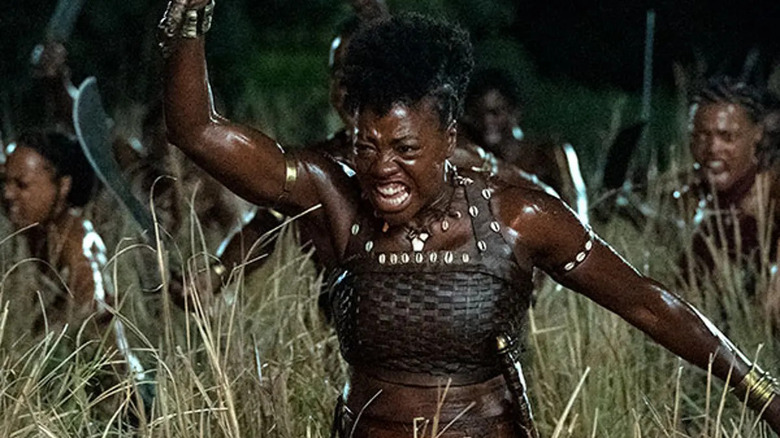 Sony Pictures Releasing
It's important these days to protect our access to physical media, so whenever a studio decides to put out a Blu-ray for a film, it makes major noise when we support that with our cash — and signals to the bigwigs that we care about, want, and will spend for physical media. Fans can do just that with "The Woman King," because there will be a Blu-ray, DVD, and 4K UHD release on December 13, 2022.
The film will continue to be available from participating digital retailers after the physical release arrives in stores, so there are tons of options to watch "The Women King" from home this winter. The physical release will also include tons of extra features, including featurettes titled "Representation Matters" and "Storytellers," actor Thuso Mbedu's audition tapes, and the filmmaker's commentary. Additional extras will be included on digital, Blu-ray, and 4K: two more featurettes titled "WOMAN/WARRIOR" and "A Caterpillar's Destruction: Viola Davis On Set."
"The Woman King" was directed by Gina Prince-Bythewood, from a script Dana Stevens based on a story she developed with Maria Bello. Davis and Bello produced the feature alongside Cathy Schulman, Julius Tennon, and executive producer Peter McAleese. Mbedu, John Boyega, Lashana Lynch, Sheila Atim, and Hero Fiennes Tiffin round out the supporting cast.