Muse Watson Took An Intensely Physical Approach To Playing I Know What You Did Last Summer's Slasher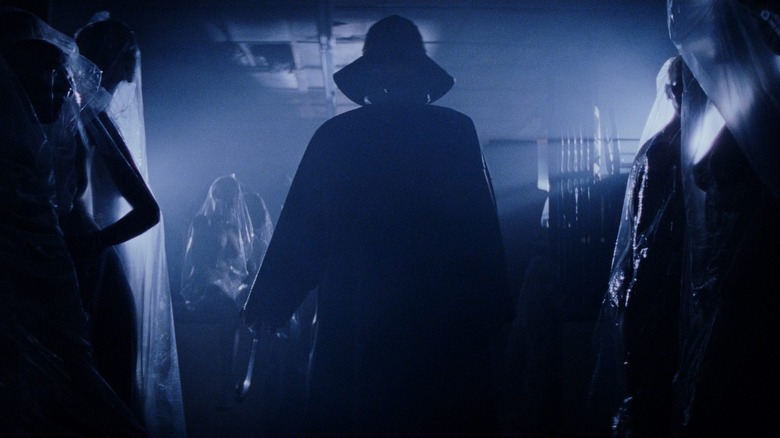 Columbia Pictures
One of the cooler icons to emerge from the '90s teen-horror movie wave is the hook-wielding slayer of Jim Gillespie's "I Know What You Did Last Summer." The late '90s Kevin WIlliamson-penned adaptation of Lois Duncan's 1973 novel got a green light after Wes Craven's "Scream" became a smash hit. This time, the killer would don a hooded rain slicker and boots in seaside North Carolina, where quartet of teens' lives would change forever. Brainy brunette Julie (Jennifer Love Hewitt), rich, arrogant jock Barry (Ryan Phillippe), blonde beauty queen Helen ("Buffy's" Sarah Michelle Gellar), and aw-shucks everyman Ray (Freddie Prinze Jr.) are drunkenly celebrating their high school graduation when they hit a man with their car — then they dump his body and swear to keep quiet. A mystery stalker taunts them a year later with notes proclaiming the film's title. For most of the movie, all that's known of the killer — revealed to be one vengeful Benjamin Willis — is that he carries a hook like the urban legends of yore.
Character actor Muse Watson, who plays Willis, remembers the role to Vulture:
"The way I work is, I offer to loan my body to the character. I was scared to death that if I loaned this guy my body, I wouldn't get it back. It was really scary and I needed the credit, I needed the money. It was a career move. I knew playing a horror actor could put you down in other areas of Hollywood, which I wanted like hell. Nobody thinks that any of these horror actors act. I don't know why. I put so much study into every move I made. When you see that fast walk, I practiced that. I practiced the hook. I worked my tail off on this character." 
When you leave a man for dead, make sure that he's really dead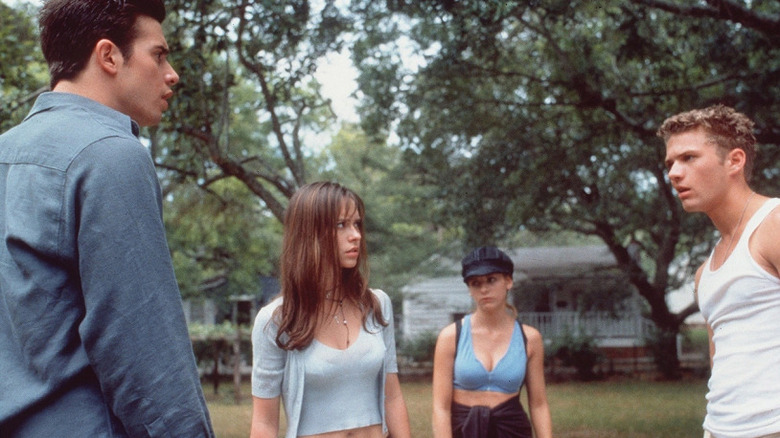 Columbia Pictures
For most of the 101-minute runtime of "I Know What You Did Last Summer," Ben Willis, a.k.a. The Fisherman, terrorizes the youths of the coastal village, burying his hook into cops and locals as well as the kids who left him for dead in a hit-and-run. He stalks at a brisk pace — somewhere between the mystic creep of Michael Myers and the stomp-march of Jason Voorhees — and tears through teens so easily it looks routine for him. As Watson tells Vulture, it was routine but that was the point:
"Being scared that I wouldn't get my body back, one night I was conjuring the character and I got the idea that he was laughing at me. I immediately said, 'What are you laughing at?' And he said, 'You're trying to work yourself up to the point where you can kill somebody. I'm a psychotic. It's like drinking a cup of coffee to me. It ain't nothing.' And I made one of the best acting decisions I've ever made in my life then. Instead of me becoming a psycho, why didn't I just walk out there and do nothing? Because I'd be reflecting this guy's feelings, that killing somebody didn't mean nothing. So I'd walk on the set, I'd perform this guy, and the look on my face was like having a cup of coffee.
It worked, among other elements like Williamson's edgy script, a cast of teen idols, and a red-hot soundtrack. Lesser sequels and single-season tv series aside, "I Know What You Did Last Summer" was a worthy cash-in on the success of "Scream" and one of the most lucrative slasher movies of its time.