French Stewart Was No Stranger To Pain On The Set Of 3rd Rock From The Sun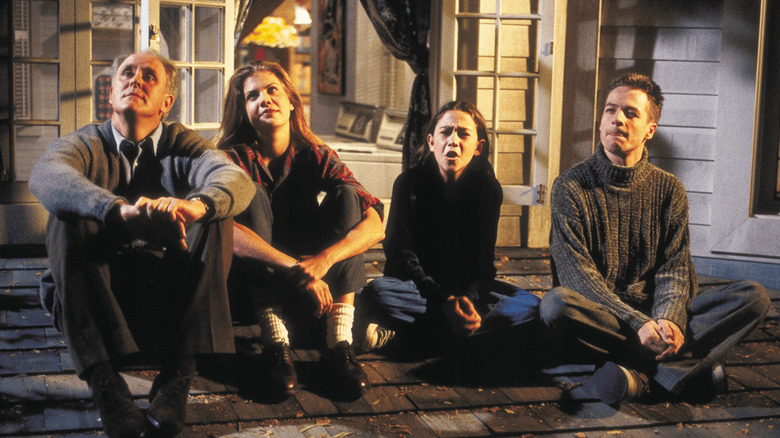 NBC Universal
In the '90s, when shows like "ER," "Friends," and "Seinfeld" were the cash cows at NBC's, the outlandish sitcom "3rd Rock from the Sun" managed to attract a strong following during its six-season run on the network. Much of the show's success can be credited to its eagerness to try absolutely anything to make those watching at home spit out their after-dinner drinks. The show's spontaneity helped its leading man, John Lithgow, who had for years proclaimed he would never do a sitcom, dodge the common problem of breakout stars becoming trapped by their own success. But for his co-star French Stewart, the willingness to try anything came at a painful cost.  
Stewart portrays Harry Solomon — who, along with Lithgow's Dick Solomon, is part of a clan of four aliens that arrive on earth, assume human identities, and pose as an ordinary family. Their human bodies, however, clash with their true identities. For example, the sex magnet Sally Solomon ( Kristen Johnston) is really a male alien, and the teenage Tommy Solomon (Joseph Gordon-Levitt) is the elder of the bunch. This conundrum sets the stage for slapstick comedy fest, especially for Stewart's character.
"The way the character was originally described to me was he would be an idiot on any planet," Stewart told the Hartford Courant in 1997 [via the LA Times]. "So he's got to be the biggest idiot in the universe!" Consequently, Harry often finds himself hitting the ground, whether it's from a frying pan to the back of the skull or from some other clumsy mishap. "My chiropractic bills are insane," Stewart lamented.
French Stewart was no stranger to physical comedy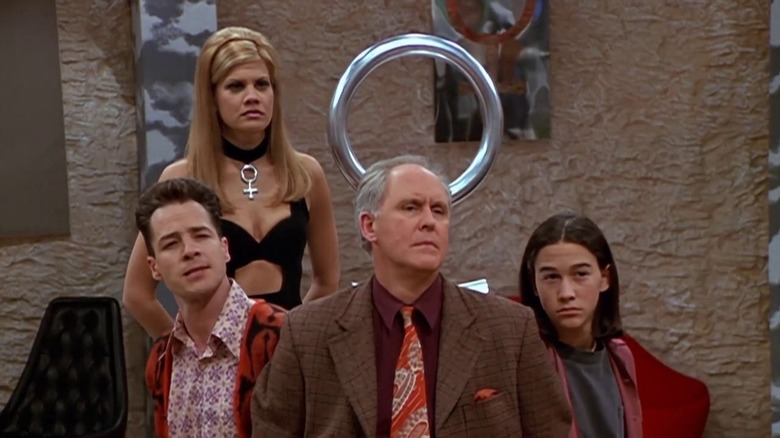 NBC Universal
Before jumping to TV land, French Stewart honed his acting chops in front of live audiences on regional theater stages. So when he landed his breakout role of Harry Solomon on "3rd Rock from the Sun" and learned about the wacky nature of the show, he connected some dots. "It's closer to theater," Stewart said of the show. "It's just farce. So it sort of enables us to pump it up and chew scenery, you know, to just really go nuts."  
Stewart credits John Lithgow, who made it his mission to make his character wildly unpredictable, for setting the show's tone. But the writers and actors didn't just go rogue. Everything they did, no matter how outlandish, aligned with the characters' journeys and theme of the show. That's why when NBC wanted to shoot the infamous 3D episode as a ratings ploy to cap off season 2, they resisted. 
And Harry wasn't just a glorified stuntman. His "Incoming message from the Big Giant Head'" schtick, in which he suddenly shakes like a malfunctioned robot mid-sentence and throws his arms in the air to process a message from their mission leader, was a perfect bit of physical comedy, and the character's signature dim-witted squint is still memorable all these years later. I just hope Stewart's back is all healed up by now and he has no more insane chiropractor fees.