Christian Bale's Research For The Fighter Involved Getting Kicked Out Of A Lot Of Bars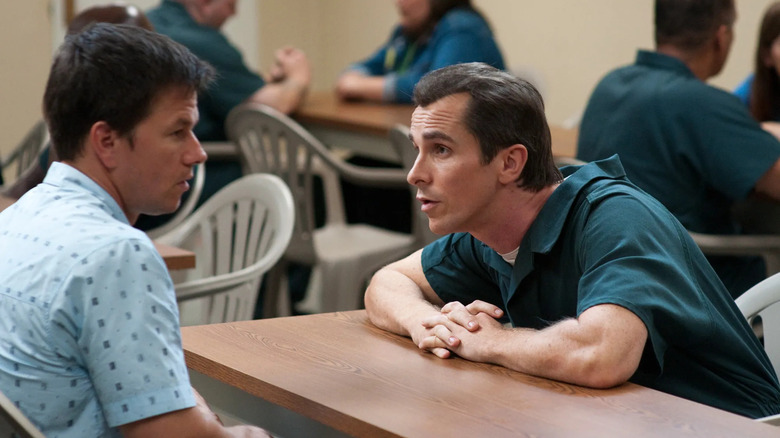 Paramount Pictures
Christian Bale is no stranger to getting into the skin of his characters. While he's stated he is not a method actor per se, he has gone the distance for numerous roles to make the process of slipping in and out of character seamless. He embraces immersion to the fullest, whether it's hanging out with the person he's going to embody or going to the extreme to physically transform himself via starvation diets or excessive binging.
His award-winning role in "The Fighter" is a prime example of how his sometimes extreme methods come together to pay off. Based on the HBO documentary "High on Crack Street: Lost Lives in Lowell," which focuses on boxer Dick "Dicky" Eklund's spiral into cocaine addiction, and the direct and indirect impacts that addiction had on his career as a boxer. Something of a biopic, "The Fighter" highlights Dicky's struggle, but also ends up highlighting the lengths Bale went to channel Dicky.
While he didn't lose as much weight as he did for "The Machinist," Bale's transformation into Dicky at peak addiction is still startling to behold. When you watch "The Fighter," you can't help but worry about Dicky, as he clearly looks ill. The weight loss isn't the only thing Bale did to become Dicky, though. He worked to adopt a Boston accent and extensively trained in boxing to become the character.
But that wasn't enough for Bale. No, he had to do more. And, as recently revealed by the actor, his research led him to getting kicked out of bars.
Fisticuffs and then some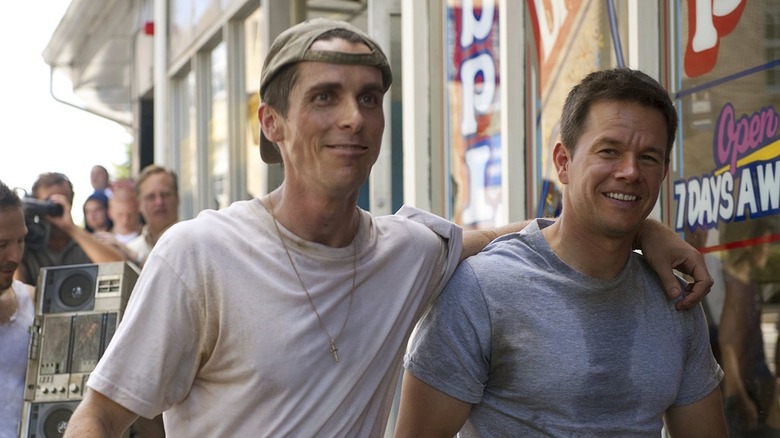 Paramount Pictures
In an interview with GQ where he broke down the iconic characters he's played, Bale talked about his research process for "The Fighter," and — in reality — it mostly was a big hangout fest with the actual Dicky Eklund:
"Dicky [Ecklund], he's such a character. He makes his presence felt all the time. I spent so much time hanging out with Dicky beforehand. Being in Lowell, hanging out with him, going walking around, getting kicked out of bars, having almost every cop stopping and going, 'Hey, hey Dicky!' and then telling me a story about when they arrested him. Going to the boxing gym, jumping in the ring and sparring with him — and oh my God, it's really quite something when you, you might think you can, 'Ah, I'll be a decent boxer,' you spar with other amateurs and whatnot, I'd done that a few times. But when you get in the ring with a pro? Bloody hell."
As research goes, what Bale describes is pretty wholesome. It's just simply hanging out and getting to know the guy, which seems pretty straightforward. Hearing that they got kicked out of bars in the process is certainly eyebrow-raising, though. All of the research preparation, the extreme weight loss, and adopting a Boston accent however eventually came together to win Christian Bale an Academy Award for Best Supporting Actor.