How Clint Eastwood Landed Luke Grimes A Leading Role In Yellowstone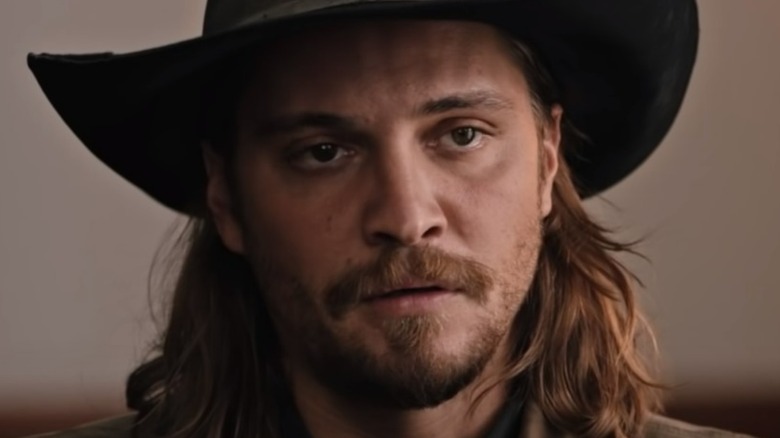 Paramount
Clint Eastwood's "American Sniper" chronicled the military career of eagle-eyed military sharpshooter Chris Kyle (Bradley Cooper) who was killed along with friend, Chad Littlefield, by Eddie Ray Routh at a shooting range in 2013. Set against the backdrop of the Iraq war, the day-to-day hardships and operational life of a soldier was shown with a great attention to detail in order to tell the story with the right level of respect and authenticity. Aside from Cooper, a myriad of other actors are featured in smaller roles to help show the subtle differences between the company men who, on first glance, may seem to all be on the same page in their allegiance to the flag. Performers like the underrated Kyle Gallner, Keir O'Donnell, and a very young Luke Grimes, star of "Yellowstone," all give effective performances that helped Eastwood's war film find a grittier, more realistic foundation. 
Grimes played Marc Lee in "American Sniper," who is believed to be the first Navy SEAL to perish during the Iraq war. Grimes's portrayal depicts Lee as being more of a reluctant warrior who sometimes questioned our presence in the Middle East and the overall mission in Iraq. Lee's widow has been on record saying that characterization of her late husband wasn't necessarily accurate, but the performance still caught the attention of "Yellowstone" co-creator Taylor Sheridan. Clint Eastwood saw something in Grimes when he cast the fairly green young actor which led to his eventual, potentially career-defining role as Kayce Dutton in the rough-and-tumble hit show.
'Maybe I could play a role like that'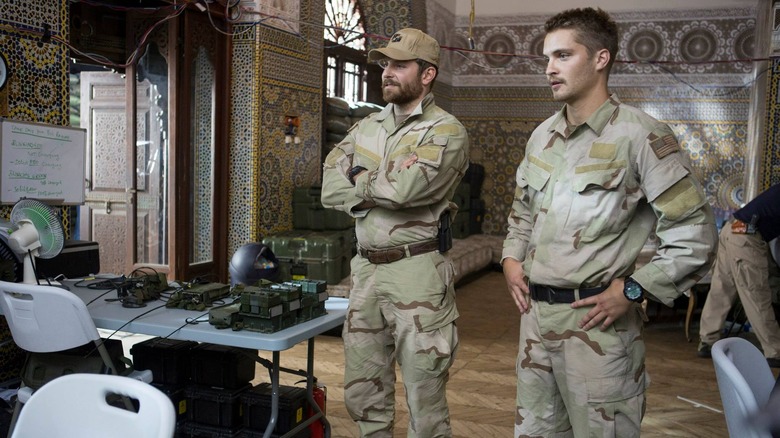 Warner Bros.
When "Yellowstone" was in early development, Sheridan and co-creator John Linson were watching "American Sniper" and happened to notice Grimes and take note. Both creatives felt that he could embody Kayce Dutton with the chutzpah needed for the role. Grimes told the story from his point of view in an interview with The Hollywood Reporter:
I heard that he'd seen that film with John while he was writing it, which was a couple of years before it actually ended up going. So just the correlation between Kayce being a Navy SEAL and then seeing me do that on 'American Sniper,' I think, clued him in that maybe I could play a role like that. And thank God. I don't know if that helped my chances or got me to the top of the list or what, but I do know that he saw that movie and that he's a big fan of Clint Eastwood, as am I."
"American Sniper" is mostly known as being one of the highest grossing R-rated films of all time. That fact is important, but never, ever forget that incredibly fake doll baby that Cooper was forced to act in a scene with. With the success of "Yellowstone," now it will also be remembered as one of the early appearances of Luke Grimes. It's always rewarding to go back and watch a film and suddenly recognize an actor in a small role who is now a burgeoning star.