Scenes Aren't All Christopher Walken Steals When He's On A Movie Set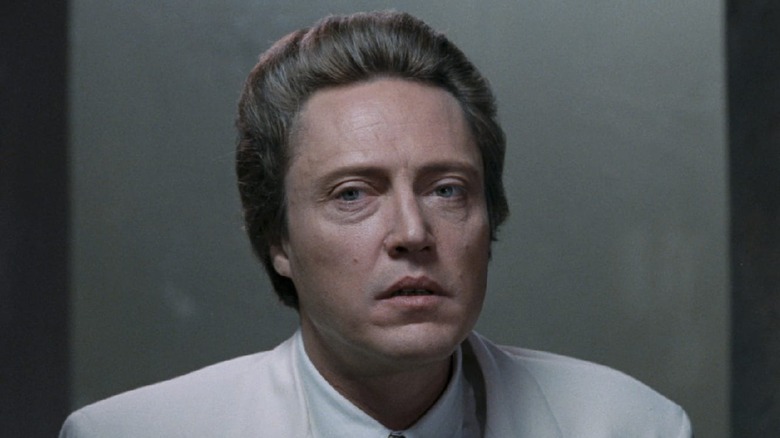 Skouras Pictures
While he's inarguably a fantastic actor, Christopher Walken has always been a bit of an odd duck. He's the kind of Hollywood figure who would be quoted in a 1973 interview saying he spent a period worshiping the moon, a myth he didn't dispel until a 2022 interview with the New York Times.
He just seems like a guy who'd be kind of weird behind the scenes. He's best known for his unorthodox, and often seemingly arbitrary, delivery of his lines, a product of his dislike of punctuation on his scripts. Christopher Walken impressions are so ubiquitous and easy to crack that there are entire ranked lists of different people's versions of his speaking patterns.
It never comes as a shock to learn another wacky fact about Walken, so I'll happily provide you with another one, in case your next dinner with your in-laws has a lull in the conversation. According to a 2021 interview with The Guardian, Walken also has a bit of a kleptomaniacal streak. In the piece, in which he also discusses his short time as a lion tamer during his teenage years (again, unsurprising. Just washes over you), they refer to a 2010 comment where Walken revealed that he almost never buys clothes due to his penchant for stealing garments from the films he makes.
A stolen wardrobe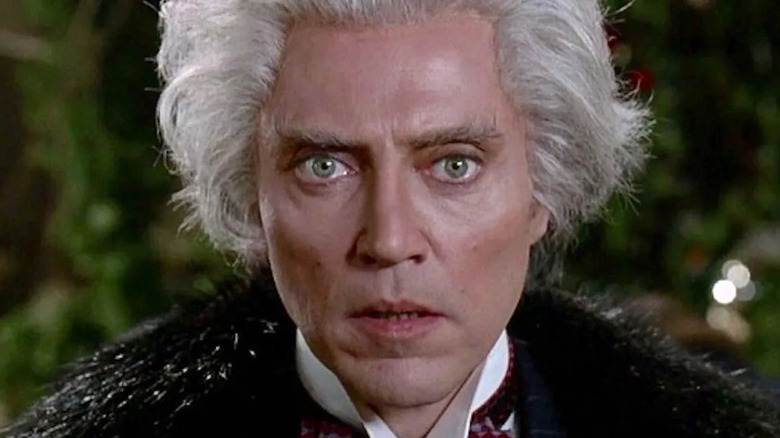 Warner Bros.
According to the Guardian interview, Walken kept a Giorgio Armani jacket that he wore in the 1990 film "The Comfort of Strangers" for over 20 years, when he wore it to an interview. "I never buy clothes," said Walken at the time. "Whenever I do a movie, all my clothing is from the set. They don't give me anything. I steal."
While stealing is considered a crime in most cultures, I definitely don't blame Walken for this one. For a guy who's been in such a diverse array of movies, where he's worn dope outfits of all sorts and stripes, I understand trying some of that stuff on and thinking, "Hey, I could definitely wear this to that party next week."
It's fun to imagine the sort of closet Walken has assembled, made up solely of outfits from /Film's top 16 Christopher Walken films. Unfortunately for Walken, his reputation as a purloiner has followed him, including when he played "Gotham's own Santa Claus" in "Batman Returns." Walken decided he liked the style of Max Shreck, the cartoonishly evil industrialist he was playing, and wanted to keep the tie and cufflinks he'd worn for the part. "When I finished the last scene I went back to my dressing room and everything was gone. They saw me coming!"
I was already excited to see Walken as the emperor in "Dune 2," but now I'm doubly so, hoping he manages to integrate some of the emperor's surely ridiculous outfits into his regular wardrobe. Just remind me never to loan Christopher Walken my coat.