Netflix Confirms It Will Not Portray Princess Diana's Fatal Crash In The Crown Season 6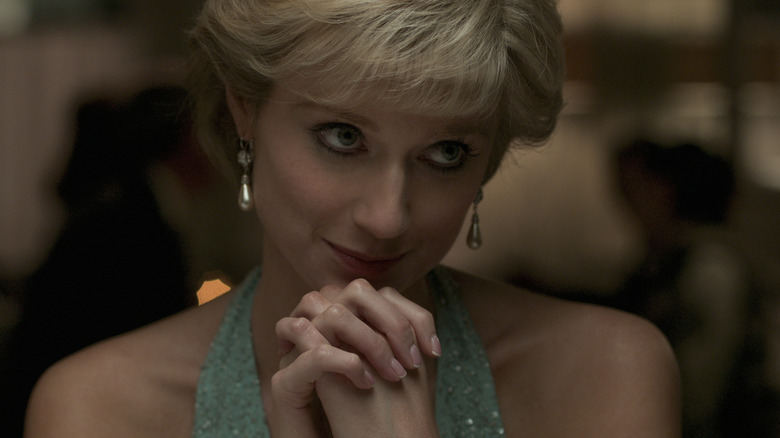 Netflix
Netflix's "The Crown" is truly an achievement in episodic storytelling, a show that condenses decades' worth of history in a better way than even Billy Joel's "We Didn't Start the Fire." Even as every season (and indeed, every episode) jumps forward in time years and even decades at a time, each individual episode feels self contained and entertaining on its own — unlike other shows about royal disputes in grand castles with magical beasts.
Still, there is a lot of history that the show covers, and even more that it doesn't, from Diana's royal crown, to an assassination attempt on Margaret Thatcher, or the kidnapping attempt on Prince Anne.
As "The Crown" gets closer and closer to current events, there is a pivotal and tragic event that impacts the whole show: the death of Diana, Princess of Wales.
Introduced in season 4 as portrayed by Emma Corrin, we've seen the start of Diana Spencer's story with the royal family, and season 5 will dive more deeply into the falling out of her marriage with then-prince Charles. Sadly, Diana's role in the show is coming to an end soon, with season 6 tackling her death, sort of.
A fateful event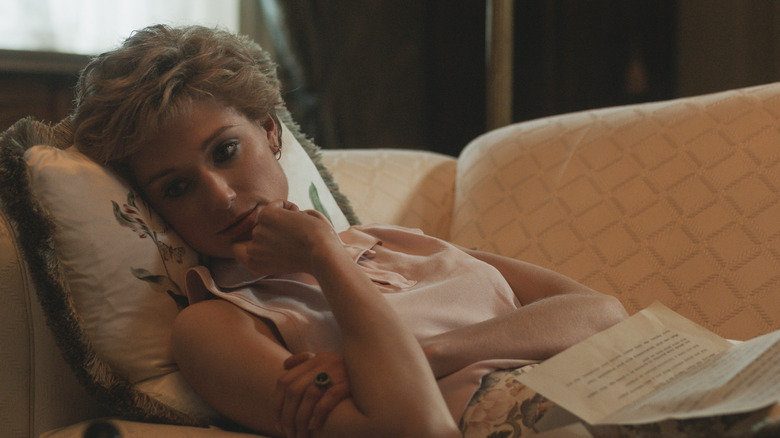 Netflix
Netflix confirmed in a statement to The Sun that "the exact moment of the crash impact will not be shown" referring, of course to the fatal car crash that killed both Diana and her partner Dodi Al-Fayed in Paris in 1997.
Instead, the production will focus on the lead up to the crash and the aftermath of the tragedy, "The car leaving The Ritz after midnight with paparazzi in pursuit and then the aftermath with the British Ambassador to France swinging into action with the Foreign Office and then the subsequent constitutional aftermath." 
Deadline reported recently that members of the production were "dreading getting to this point" and filming Diana's death, with there being a "certain anxiety, a palpable sense of being slightly on edge" among the production team. In the end, it seems the show will simply skip the crash to focus, like the show has always done, on the larger historical significance and reaction to the event, rather than the event itself. The show will portray Prince Charles arriving in Paris to collect his ex-wife's body, and the contrast with Mohamad Al-Fayed facing racism from French authorities as he takes possession of the casket containing his son, which is already enough drama without having to involve a complicated and VFX-heavy recreation of a tragedy.
Season 5 of "The Crown" will introduce a whole new cast to the award-winning drama, with Elizabeth Debicki portraying Diana, Dominic West as Charles, and Khalid Abdalla as Dodi Al-Fayed.
"The Crown" season 5 will debut on Netflix on November 9, 2022.