The Daily Stream: Easy-Bake Battle Brings A Classic Toy Into Cooking Competitions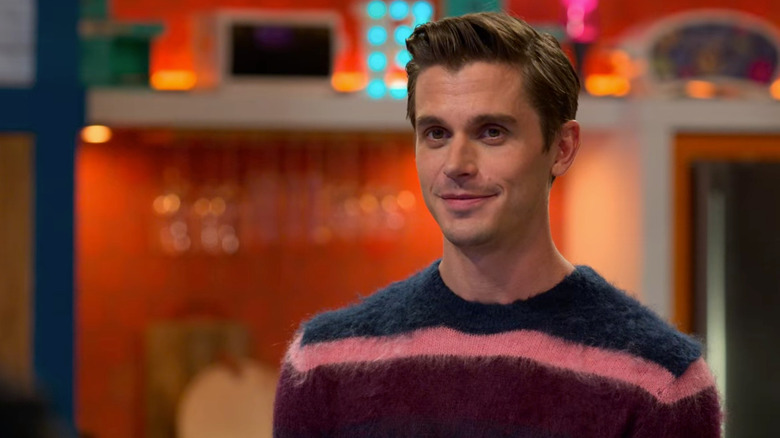 Netflix
(Welcome to The Daily Stream, an ongoing series in which the /Film team shares what they've been watching, why it's worth checking out, and where you can stream it.)
The Series: "Easy-Bake Battle: The Home Cooking Challenge"
Where You Can Stream It: Netflix
The Pitch: Cooking shows are everywhere these days. I know this because I've seen almost all of them. That's odd, considering I once set the kitchen on fire cooking frozen shrimp. True story. I love some of the shows. I dislike some of them as well, but I'm always willing to give a new one a try. Netflix has a fresh offering that, on paper, sounds exceedingly stupid. "Easy-Bake Battle: The Home Cooking Competition" is product placement (despite the fact that there are no small ones in the episodes I've seen so far). Plus, as a kid who never actually got one of those for Christmas, I'm still a little resentful. (Kidding, mom. Kidding!) 
Still, Netflix has given us some delightfully weird shows like "Nailed It" and "Is It Cake?" so I figured it was worth a shot. I will now eat my initial words (shut up — I'm proud of that one) and tell you how much fun this actually is. 
Hosted by "Queer Eye" fab five-member Antoni Porowski and a guest host (Kristen Kish from "Iron Chef" was the guest the first week), it's pretty simple. Three home cooks are asked to make a dish in 30 minutes, then one is eliminated. Then the remaining two have an hour to make a second one to win $25,000, with a chance to compete again. However, there is a twist.
Why it's essential viewing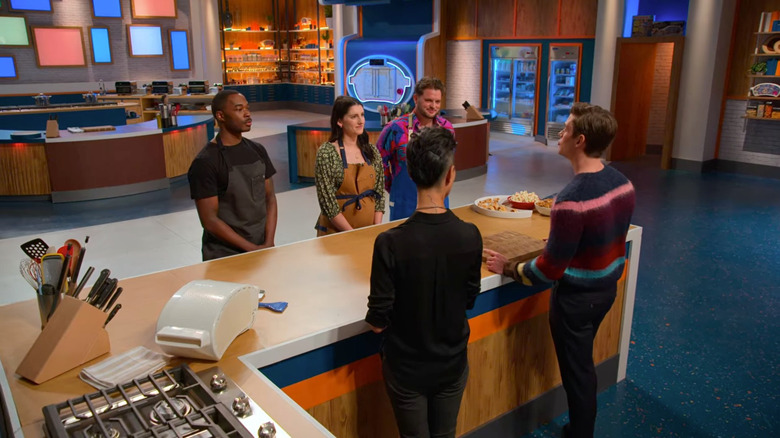 Netflix
Having home cooks compete isn't new. We've seen it on "The Great British Baking Show," "Best Home Cook" and so many others. This one, however, doesn't give you fancy ingredients or the perfect kitchen. These contestants are working with what they probably have at home. 
In the first challenge of episode 1, the cooks are tasked with making a late-night snack that is crunchy, cheesy, and saucy, and do it quickly. They also have to showcase a time-saving hack that they use. For instance, one person microwaves a potato (I knew that one!), and another heats up a sheet pan before cooking frozen broccoli and adds a little sugar, so it actually gets a bit of char without drying out. One of them even cooks pasta in an oven, which oh my gosh, I will be trying. (Someone should probably call the fire department preemptively.) Water takes forever to boil! 
In the second half, all the fresh food is taken away, and the contestants are left with only pantry items and canned and frozen food. You know, like real people who work several jobs and haven't been to the grocery store since last week. Me. It's me. Not only that, but there are giant Easy-Bake Ovens that turn off after 40 minutes, so you have to budget your time. Okay, they're regular ovens with a sort of neon sign that suggest the toy, but you get the picture.
Doing more with less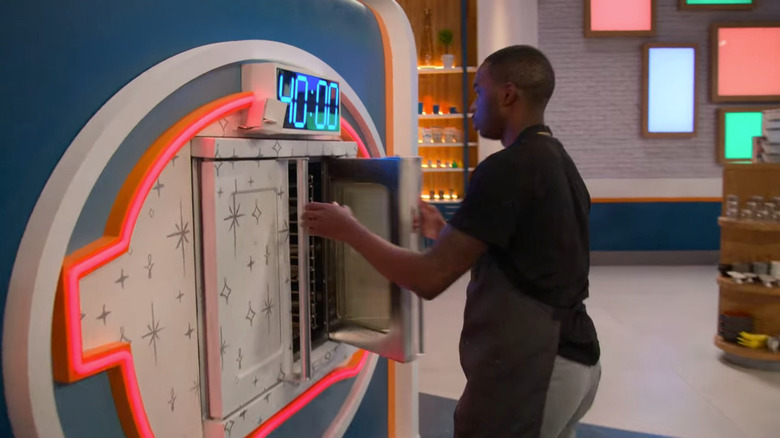 Netflix
With the world the way it is, and inflation messing with our wallets, this is exactly the kind of cooking show that I want to be watching. I don't have a giant truffle sitting on my kitchen counter, or microgreens and the skills to make a brown butter sauce. I have a can of veggie soup mix, protein bars, some frozen corn, and sriracha sauce that bought the second I heard there was a shortage. I want to invite these people to my home and see what they could teach me. 
On top of that, Antoni Porowski is a wonderful host. Yeah, I know he gets a lot of crap online for teaching a single recipe when his "Queer Eye" co-star Bobby Berk is designing the most beautiful spaces I've ever seen. He's wonderful. He's funny and warm. His teasing is never mean-spirited. Watching him and Kristen Kish eat canned mushrooms for the first time was one of the highlights of my day. This is his calling, clearly. 
The other thing I love about this show is the contestants. They give out "Great British Baking Show" or "LEGO Masters" vibes; friendly and supportive. It reminds me that there are nice people in the world, even ones who choose to compete on reality shows. 
The best part of all? They celebrate at the end with a tiny snack made in an Easy-Bake oven. I mean, I know I'm not in any way qualified to be on this show, but I'd humiliate myself just to have one of those teensy brownies cooked by the heat of a lightbulb.