The Daily Stream: Best Home Cook Is Soothing When You've Run Through The Other Mary Berry Shows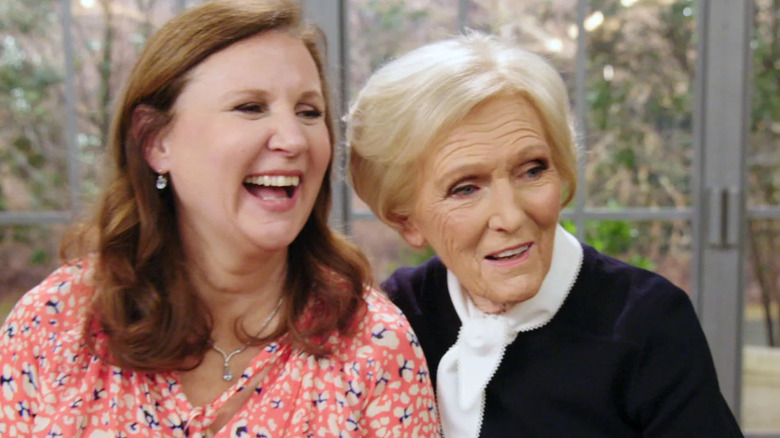 BBC
(Welcome to The Daily Stream, an ongoing series in which the /Film team shares what they've been watching, why it's worth checking out, and where you can stream it.)
The Series: "Best Home Cook"
Where You Can Stream It: Hulu
The Pitch: Did you run out of episodes of "The Great British Baking Show?" Yes, that's "The Great British Bake Off" in the UK, and it doesn't make you any cooler if you call it that instead. It's the same show. That lovely series — even the episodes with the new hosts and judges — is my happy place. It's a magical land in a tent where people are all nice and everyone competes for nothing more than a cake plate. There are only so many episodes though, and we were stuck inside for a very, very long time. I was so sad when judge Mary Berry departed the series, but I found her again, friends. I found Mary Berry, and if it's possible, she's paired with someone better than Paul Hollywood. (Yes, I know he's not the nicest, but their interactions always made me smile.)
Berry is a judge on another cooking series called "Best Home Cook." Sometimes it's "Britain's Best Home Cook," and one time it's "Celebrity Best Home Cook." Just in case you're having trouble finding it, I figured I'd mention that. It's a group of home cooks who compete in three rounds with their yummiest creations. There isn't even a cake plate as a prize in this one. It's all for the joy of pleasing Mary Berry — and really, what other prize do you need?
Road trip show with Claudia and Mary, please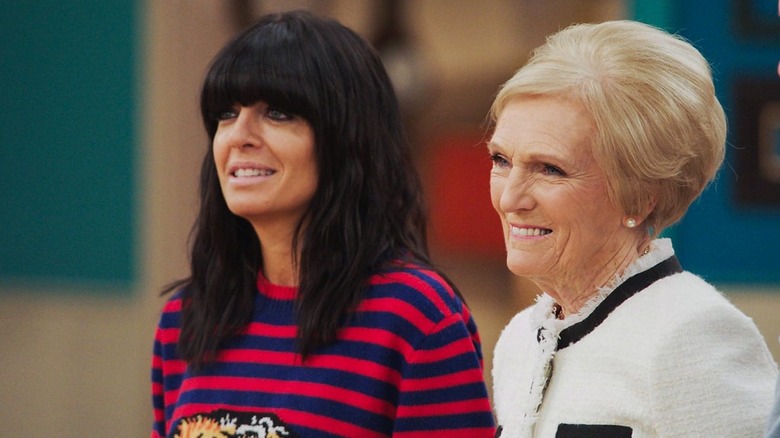 BBC
"Best Home Cook" is hosted by Claudia Winkleman ("Strictly Come Dancing"), who is a popular TV presenter in the UK, but someone I'd never seen before. She is an absolute delight, hugging all the contestants, and bantering with Berry in the cutest way. I would absolutely watch a show of just the two of them telling stories together. Every word between them produces a gentle laughter that is better than any medicine. Also judging the series are Chris Bavin and Dan Doherty, with Angela Hartnett (who is a Gordon Ramsay protégée) replacing Doherty in the second season.
The contestants are all home cooks who can decorate their stations like their home kitchens, with fridge magnets and such. Even when no one can hug with Covid protocols, it's the homiest and friendliest competition ever — I think even more so than Berry's other series. It just feels like everyone is trading recipes and helping each other become better cooks. 
The first leg of the competition is a favorite home dish, which is just the sweetest (and also reminds me that most of my meals involve a microwave). The second is a dish set around a single ingredient with a limited pantry. Finally there's the elimination round, which is more complicated. 
Don't binge too quickly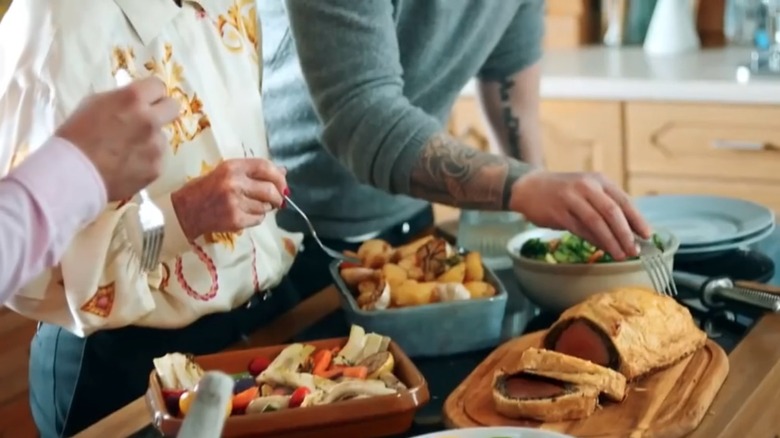 BBC
Friends, they're cooking for nothing more than the joy of doing well. With Netflix offering insane cash for a "Squid Game" style competition, there is something even more pure about "Best Home Cook." It's just very calming, and honestly, between living in England for a bit and watching these shows, I do not understand how it ever got a reputation for bad food. 
Do a slow binge on this series though. There are only three seasons, and unlikely to be more, according to Mashed. I keep hoping, but if we don't, I'm giving this a rewatch. The first two seasons are regular ones, and the third is a celebrity version, but since I didn't recognize a single celebrity, it didn't even matter. No one treated them any differently, and I sort of love that. 
I want you to love this show so much that I hope you watch and tweet me to tell me if you did. I'm serious. Maybe if enough of us watch it, we can get it back for another season. At the very least, maybe they'll send Mary Berry and Claudia Winkleman around the UK in a road trip/food discovery show.