Henry Cavill Sees Superman Stories As '10 Times' Harder To Write Than Batman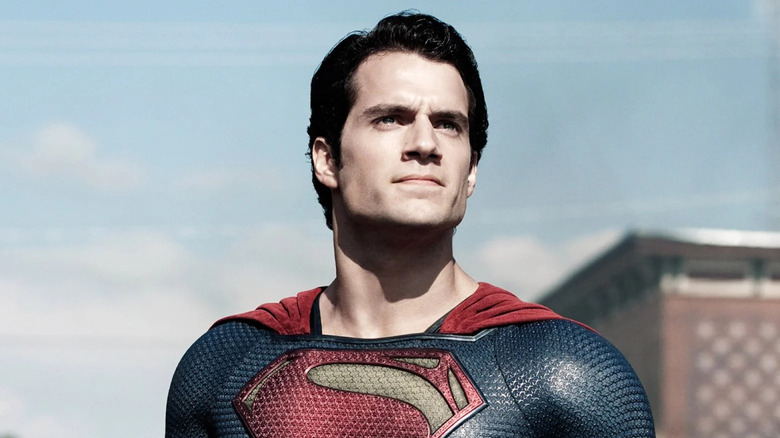 Warner Bros. Pictures
There are few people who embody their characters quite like Henry Cavill as Superman. When you close your eyes and imagine the comic book version of the Man of Steel, it looks just like Cavill. The jet black hair, the jawline, the chin dimple. He was practically born to play the part.
Cavill doesn't only qualify physically, but also in terms of his interests. Cavill is a huge nerd and comic book fan, and he has plenty of love and care for the character of Superman. He loves the source material and has strong opinions about it, and he's been unafraid to criticize the handling of his character in the past.
But even with a star who is so invested in a character physically, mentally, and emotionally, the DC Extended Universe's attempts at replicating the success of the Marvel Cinematic Universe with Superman at the helm have been underwhelming. Cavill's debut as Clark Kent, "Man of Steel," received mixed reviews at the time of its release, but I'd say it's aged pretty well and is now among the best of the DC movies to this point. Once Superman started crossing paths with other characters, things seemed to go downhill. "Batman vs. Superman: Dawn of Justice" and "Justice League" are pretty clear misses.
But now, after a bit of a hiatus, Cavill is set to return to the role in the near future. With new leadership in place at DC (something Dwayne Johnson is very pleased with), can they put Superman on a better path? According to Cavill in a 2015 Men's Journal interview, the problem is how difficult it is to tell Superman stories.
A character who is difficult to write
Warner Bros.
As a comic book fan himself, you've got to imagine that Cavill would be happy to offer pointers on the story of Superman and the Justice League. But he knows he's not in charge. Still, Cavill is well-aware of how difficult Superman stories can be, which he discussed in that interview:
"There's so much that can be done with Superman. The Batman story is easy. He's dark and brooding and dangerous. Superman, I believe, can be a better story, but it requires 10 times the effort to get it right. All I can do is keep my fingers crossed that the big cheeses at the top care as much about the character as I do."
While hoping that certain studio executives care at all about a character is wishful thinking, I think Cavill's point about Batman stories being easier to tell is very valid. Batman is able to be the underdog, despite being ultra-competent. He has unlimited resources that allow him to rise to any challenge, but in the end he's still just a man, so he's always a bit vulnerable.
With Superman, he's always by far the most powerful being in almost every room he enters. It's hard to even conceive of plausible villains for him to face off with. He also has a reputation as a bit of a boring do-gooder, which some may find difficult to write about. But these difficulties also offer the opportunity to write a completely different superhero movie in a world over-saturated with the genre. Let's hope that Superman can head in a new direction in his next adventure and allow the character to reach his full potential.