How Peaky Blinders Broke The Television Production Mold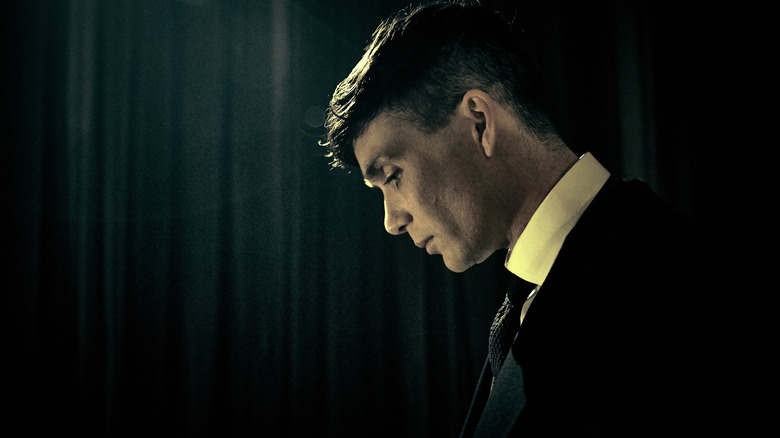 Robert Viglasky/Netflix
If actors tend to be creatures of habit, then most writers would describe themselves as something even more drastic than that. In many ways, the BBC/Netflix series "Peaky Blinders" couldn't have been a better fit between lead performer and main creative force. The famously prickly Cillian Murphy (at least when it comes to his Irish heritage, which is eminently fair!) has now collaborated with series creator Steven Knight on six total seasons, with a spin-off feature film on its way as well.
Though television poses significantly different challenges than big screen productions do, typically churning through multiple directors on seasons that can last upwards of a dozen different episodes with completely different voices at the helm, the circumstances on the set of "Peaky Blinders" have always felt downright cinematic for its ensemble cast. For one thing, each season of the recently-concluded series has only lasted for a total of six episodes each. But more importantly, from an acting point of view, Murphy has rarely ever had to adjust to the complications of working with more than one director while shooting his scenes for this show.
For some, this is hardly much of an issue at all. For Tommy Shelby himself, however, this advantage allowed "Peaky Blinders" to become exactly the pop culture hit that it was destined to be. As far as they're concerned, the Murphy/Knight team-up was a match made in heaven.
'We've managed to break that model'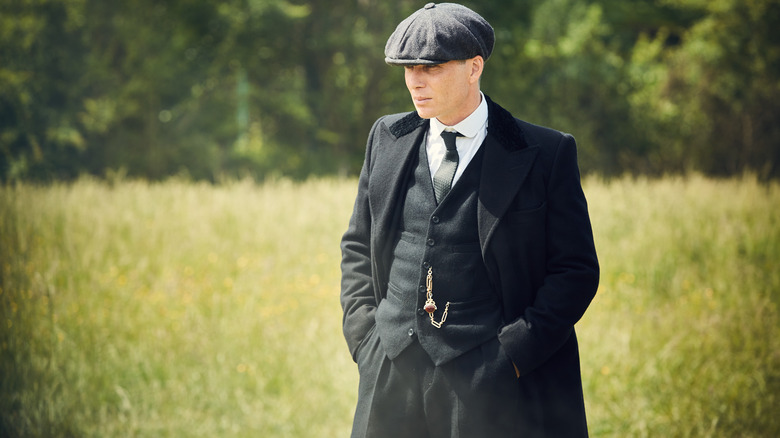 Robert Viglasky/Netflix
Even though big budget blockbusters come with the glamor and spotlight of all they have to offer, even the most robust big screen IPs can't help but pale compared to the less restrictive pastures of television scripts. "Peaky Blinders" lives up to its "Prestige TV" billing by maintaining an incredibly high budget, A-list cast, and stories that are serious-minded and award-friendly enough to comfortably rank alongside its big screen brethren. Part of that success comes from doing what other television shows simply can't. In this case, that means maintaining a singular voice across several seasons of storytelling.
In an interview with The Independent, Cillian Murphy once addressed this exact topic:
"Doing two [directors, in season 1], it was like having a relationship with someone and then breaking it off and you get a new girlfriend. It's very odd; that's the model for most TV, that's the way it's done, but we've managed to break that model by having one director all the way through since, so you get this consistency which is really helpful."
It should come as no surprise that the actor had nothing but praise for how Steven Knight keeps him involved in the creative process:
"We'll meet up and go for lunch and go for a few pints or whatever, and just talk about it, and he'll tell me where he thinks it's headed and we'll chat about that. The guy's a f***ing legend; his writing is just amazing. It's a privilege to say those words and play that character. I feel so lucky to be working with a writer who's at that level."
Fans can credit a talented cast and consistently strong scripts — and specifically the bond between Murphy and Knight — for the success of "Peaky Blinders."