Michael B. Jordan Drew From Personal Experience To Make Creed III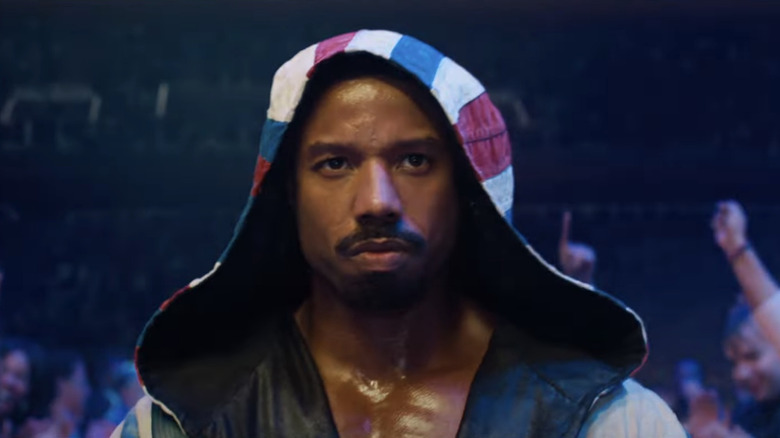 Metro-Goldwyn-Mayer
When you look over the vast landscape of legacy sequels in the past decade, a strong argument could be made that "Creed" is among the best of the best. Where this could have been another shallow attempt to revitalize a franchise, the talents of director Ryan Coogler, star Michael B. Jordan, and franchise creator Sylvester Stallone combined to make something new and memorable. "Creed" borrows from "Rocky" without losing sight of the titular character's story taking the spotlight.
"Creed II" left its titular fighter in an interesting position the last time we saw him. It further explored Adonis' rise in the boxing scene as he faced off against Viktor Drago (Florian Munteanu), the son of fighter Ivan Drago (Dolph Lundgren), who murdered Adonis' father Apollo (Carl Weathers) during a match. Outside of the ring, however, lies a greater challenge ahead in learning how to be a good husband and father in the wake of his success.
Where Steven Caple Jr. took over directing duties for "Creed II," the upcoming threequel will be helmed by none other than Jordan himself, marking his directorial debut. It's a movie that feels right given that Stallone stepped into the director's chair for a large portion of his "Rocky" sequels. With Jordan earning the keys to his own franchise, the "Black Panther" star appears to be taking much more of a personal route with Adonis' journey this time around.
Filming Creed III was a whole new experience for Jordan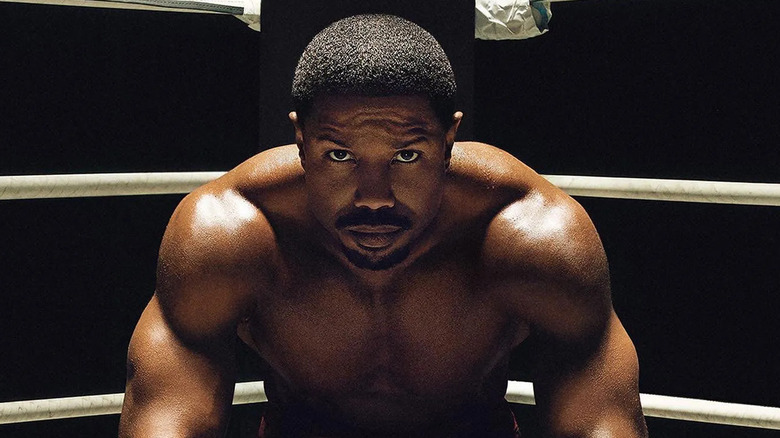 Metro-Goldwyn-Mayer
In a press conference attended by /Film's Rafael Motamayor, Jordan spoke about how much of "Creed III" was constructed from his own life experiences. "I think I was most nervous that the experience I was trying to tell, cause it was coming from, a lot of it was pulling from my own personal experience, you know, and other people that were close to me that I knew as well," Jordan said.
Despite how much he believes in his personal vision for the next step in Adonis' story, the "Fruitvale Station" star mentioned how nervous he was sharing it with his team, and whether or not they would find themselves buying into it:
"I was nervous about connecting with people. I was nervous. I'm in my own head. You're creating and developing things and you're working with the writer and stuff. You're like, man, is this something that people, you know, will they f*** with it?"
The most exciting aspect of "Creed III" is how much different it will likely feel without Rocky by his side, given that Stallone will not be making an appearance. This will be the first chance the "Creed" series will fully be on its own, so it stands to reason that Jordan would really attempt to make this film feel wholly devoted to Adonis. 
The film's dual posters indicate that Jonathan Majors' Damian Anderson is a figure from Adonis' past, and will likely give him the fight of his life. With that in mind, I can't wait to see how Jordan translates his own life experiences to the world of "Creed."
"Creed III" is set to hit theaters on March 3, 2023.