Why Michael B. Jordan Is Making His Directorial Debut With Creed III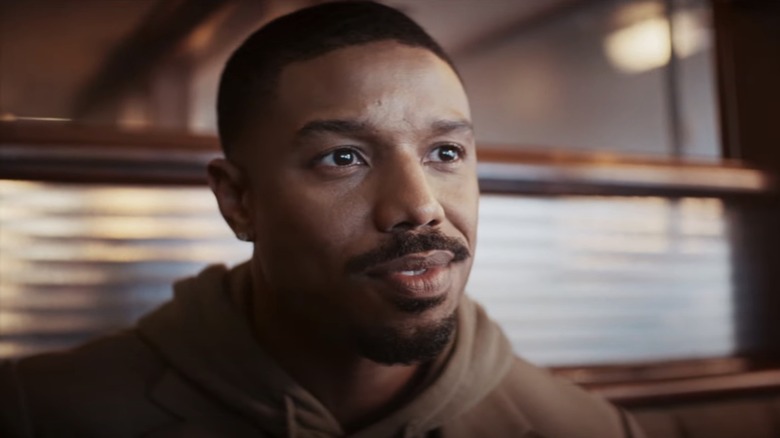 Metro-Goldwyn-Mayer
To say that Michael B. Jordan has had a lengthy career full of hits and achievements would be an understatement. Considering how long he's been around in the industry, it might come as a bit of a surprise that he had yet to pursue directing – after all, many actors end up behind the camera at some point in their careers, putting to use the skills they've accumulated over the years.
However, it's not that Jordan has never considered directing before. It's simply that he was waiting for the right movie to direct, and that has finally come in the form of "Creed III," the third entry in the "Rocky" spinoff franchise that has earned critical and commercial acclaim. During the press conference for the film's official trailer premiere, he talked about how long he's wanted to direct after being in front of the cameras for most of his life.
"I think growing up on set in an industry for over 20 years, I finally got to this place in my career where I wanted to tell the story and not just be in front of the camera, not just execute somebody else's vision," Jordan said. 
So, why specifically "Creed III"? The answer is simple; he had been with the character for so long that he began to understand the right stories to take him in. After seven years of playing Adonis Creed, Jordan decided to take his story into his own hands.
'I've been blessed'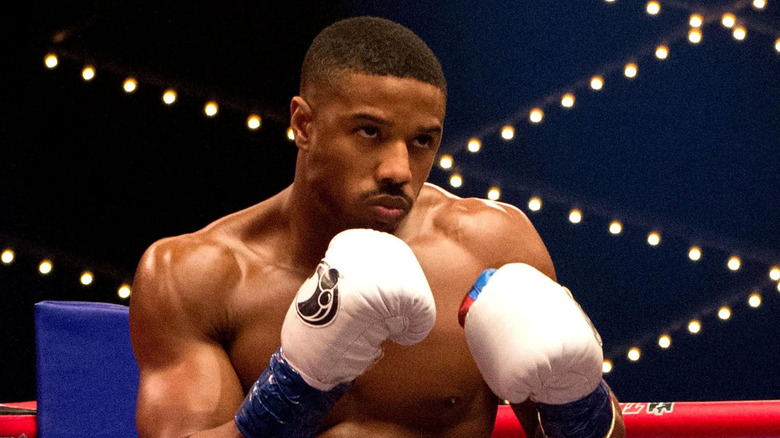 Metro-Goldwyn-Mayer
Much like many of his directing peers, Jordan has long paid attention to how film sets operate. It helps that he's worked with some great directors, including Ryan Coogler, Rahmin Bahrani, and Destin Daniel Cretton. During the press conference, he expressed gratitude for the opportunity to work with them and so many other artists.
"I've been blessed to work with a lot of incredible directors and having a lot of guidance and mentors and people that I look up to and aspire to kind of be on that storytelling level," he said, revealing he's been keeping notes on the production and filming process during his projects, adding:
"I was waiting for the right opportunity to step up and get behind the camera, and this [movie] was the one for me."
Despite all the preparation that he had done to gear himself up for the project, Jordan found out that directing wasn't as simple as it seemed from the outside looking in. Thankfully, he credits a strong group of collaborators for helping him on this huge undertaking.
"Every day was a struggle, but honestly, it was the team of people that I had around me [that helped]," he said. "You've really got to surround yourself with the right help so you can focus on the things you need to focus on, and sometimes, that is doing two things at one time, three things at one time. It's just a part of the job."
"Creed III" arrives in theaters on March 3, 2023.