Coma Review: An Elliptical Exercise In Lockdown Limbo [NYFF]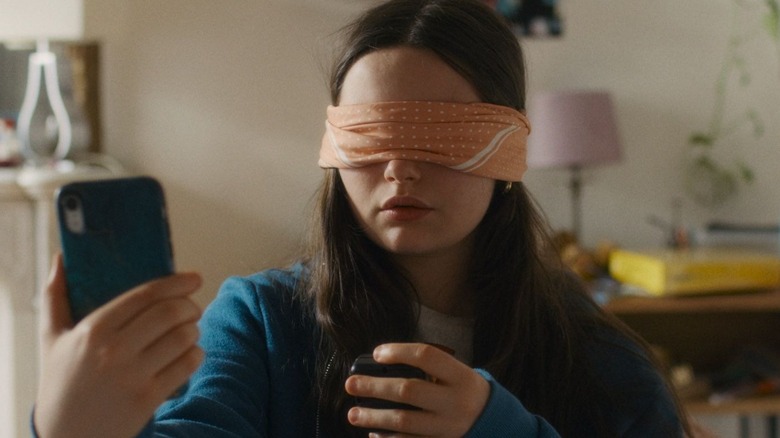 Indie Sales Company
If you're a pessimist living in whatever national or global context that failed you or tested your patience, then a film like Bertrand Bonello's "Coma" might be a mirror to that existential exhaustion. Unless you're one of those who, understandably, balk at the recent genre of films concerning itself with the COVID-19 pandemic. 
For 80 minutes of its runtime, "Coma" is a river of disconcerting imagery. The film is less plot and more stream-of-consciousness as it tracks the boredom of a young unnamed French teenager (Louise Labèque from Bonello's previous directorial NYFF entry "Zombi Child") as she scours for entertainment during a lockdown that's highly implied to be a result of the Covid-19 pandemic. An amorphous film that flashes the middle finger to conventionality from its launch, "Coma" blossoms into a metaphorical and allegorical Rorschach test.
Pandemic fever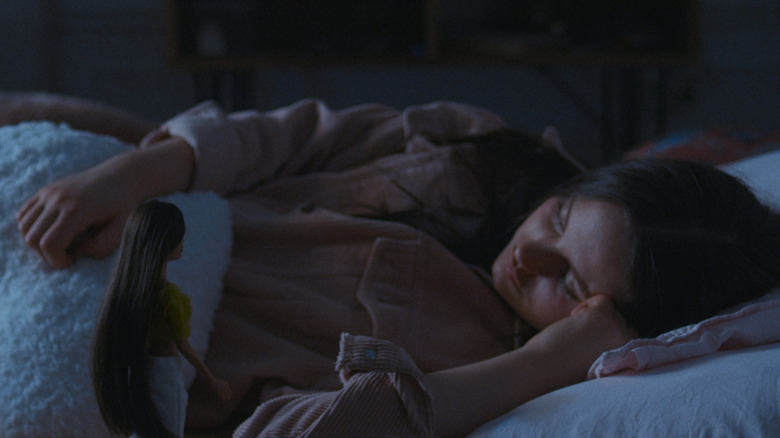 FLC Press
"Coma" concerns itself with the fraying soul and sanity of a young person. The camera does not so much focus on her as an individual but rather shapes her as a symbol of collective lockdown anxiety. 
Actress Louise Labèque, as the unnamed teen, does not need to force a range of emotions since she's playing a child numbed by the stagnancy of lockdown. The film starts with said teen engaging in benign routines, at first fiddling with a small mnemonic musical cube (the Revelator, it's called). Her little games grow dangerous. Later, she lays her hand on a cutting board and jabs the knife between her open fingers. She then ramps up the challenge by accelerating the stabbing of her knife. No parents are ever sighted to highlight her solitude. If anything, technology assumes the role of the teen's guardian — in highly concerning ways that harken to the Internet as The De-sensitizer (she and friends discuss their favorite serial killers on Facetime). The only onscreen adult is vlogger Patricia Coma (Julia Faure), whose how-to videos remain a source of distraction–but not quite comfort–and perhaps a bit of mentorship on how to survive.
At times, the borders within the teen's headscape become blurred, as if we can't tell when and if we floated outside her head and her room. Though the film remains anchored in the teen's bedroom, sometimes the camera teleports us into different imaginary landscapes. Sometimes we're taken into a dollhouse of bleak comedy when the teen positions her Barbie dolls into theatrical poses and imagines their soap operatic conversations. In their doll poses (with later bursts of stop-motion), the dolls act out episodes about infidelities and incest with deadpan voiceovers (Gaspard Ulliel, Laetitia Casta, Anaïs Demoustier, Vincent Lacoste) supplied for each doll. There arrives a point where a male straw-haired doll begins to speak in extremes, some ad verbatim of a certain blonde demagogue named Donald Trump ("My IQ is record-breaking and you know it" is among those spoken soundbites). 
When the teenager is not leering into a dollhouse soap opera or gazing at a screen, her dreams transport her into a gray forested, night-cloaked "Free Zone" dreamscape. There, we enter a haze of uncertainty and vulnerability, as if we're a protagonist lost in the woods of a horror film. Patricia Coma also shows up in the Free Zone dreamscape where she and the teen have a conversation. "With terrorism, ecology, the economy, the future is scary," the girl's virtual guardian tells her. To which the teen responds, "Obviously, but I've always known it."
A visual exercise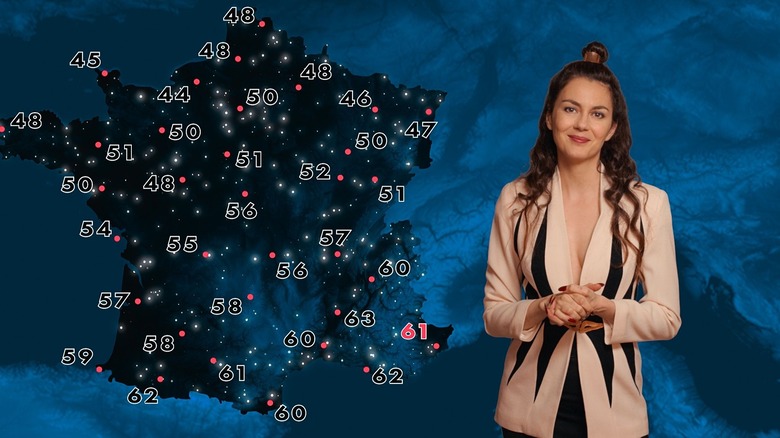 Indie Sales Company
"Coma" should ideally be appreciated as a tableau. Integrated are rotoscoping, stop-motion of dolls, surveillance POV, zoom mode, and a changing ratio aspect (Patricia Coma sometimes exists in a box, or she exists in a widescreen). To a mainstream viewer, "Coma" can come off as more of a visual exercise that shouts "hey, remember that this is relevant" rather than a developed concept. This film is not for viewers looking for conventional coherency. This film makes this point: How can the brain easily process a life-altering global pandemic and the politics swirling during its era?
If there's anything I personally glean from the Rorschach inkblots of "Coma," its thesis is that the pandemic present signifies that normal had been a state of decay across the past, present, and future. It's depressing, but the ending montages of environmental disasters (scorching forests and collapsing icebergs) superimposed on the glassy eyes of a teenager speaks for itself. Normalcy simply wasn't there for us, not even before the lockdowns. It won't be there for us in the after either. (Although American society has generally "reopened," there is no "post"-pandemic as of this writing, over two years since the lockdowns. New York Film Festival retains its unless-you-re-eating-or-drinking mask mandate.)
It's not easy to digest this kind of film. But its ideas hold weight.
/Film Rating: 7 out of 10